We returned to Japan after two years of absence which is long enough for us to long for our families and friends. But we have to admit what we've been missing the most, the food. We will share only the best restaurants in Tokyo.
Best Tokyo Food: Where Real Japanese Go to Eat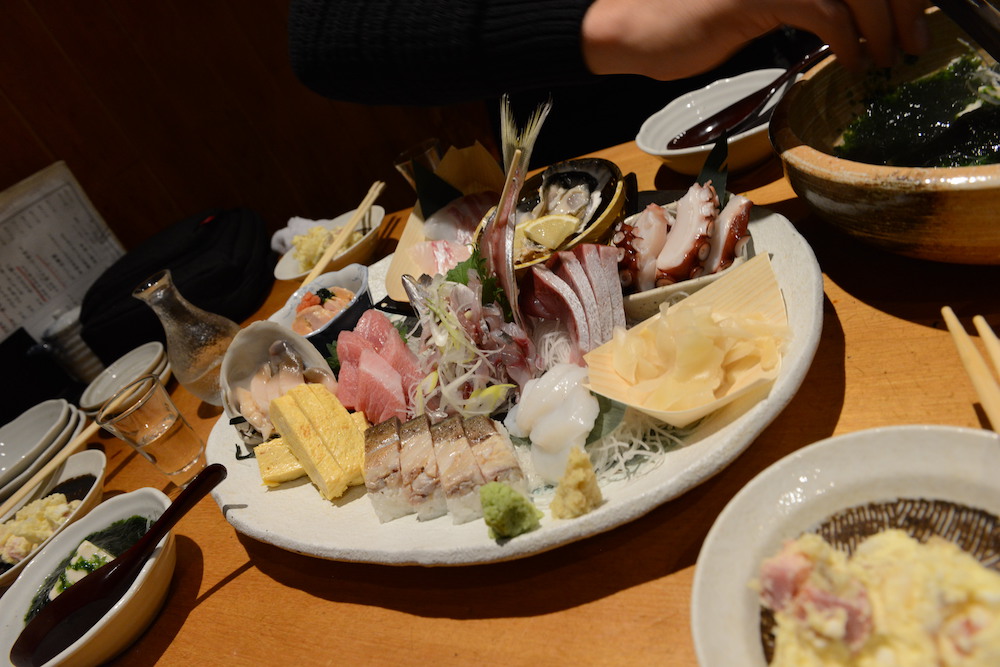 This post is about where real Japanese food lovers go. It largely owes to our dear friend who lives in Tokyo, so he knows the real deal.
He has a clear standard when it comes to choosing the best restaurants according to the occasion.
Excellent Food with the Reasonable Price
It's normal when you go to up-scale restaurants you get something really good. It's good, though. However, there's no surprise or 'bargain-feeling'.
When you go to some restaurants with a reasonable price and you find their food excellent that's the time you got that great feeling.
We just arrived in Japan the day before that night and lost our luggage at San Fransisco Airport. That made us upset and exhausted enough to stay frowning all night.
The best Tokyo food made us realize how extremely delicious they are and appreciate the fact we could enjoy them.
Aburi Shimizu Sohonten
This is the restaurant in Shinbashi our dear friend took us for the first time and we were amazed by the quality and the price.
Shinbashi is a town full of bars. You can see men in suits with ties are swallowed by each bar.
Don't be surprised they bring you some small dishes before you order. It's called "Otoshi" or "Sakitsuke", it's the tradition which keeps you with some little things to eat while you wait for your order.
We've heard some visitors from other countries find it unreasonable since you pay for what you didn't order. You assume it as kind of 'seating charge' with real food.
Motsu-nikomi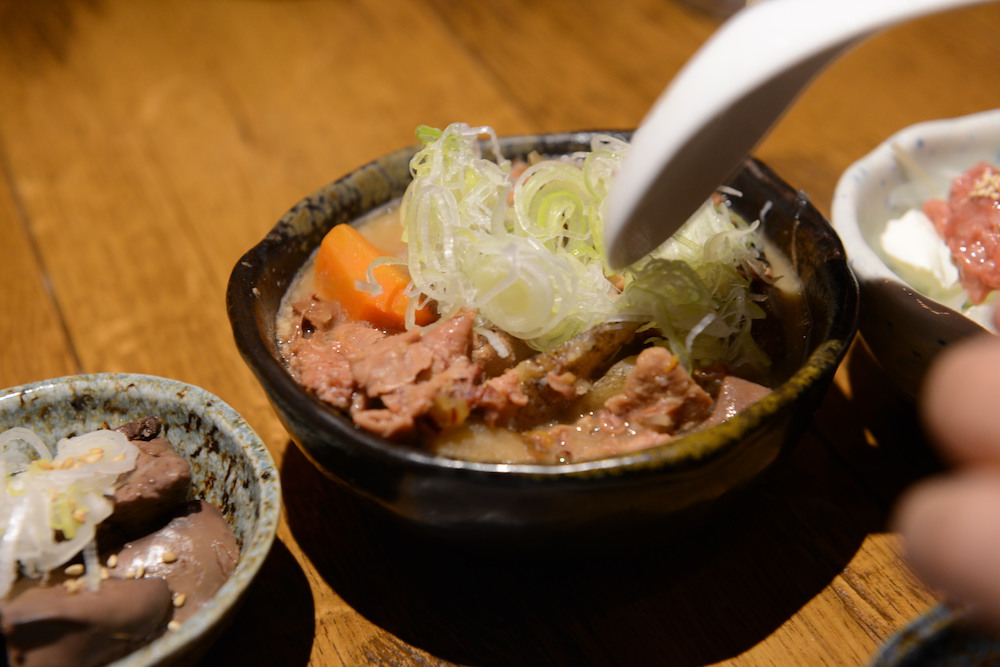 If you opt for entrails, you should try this. It has no bad smell but absorbed with delicious broth.
Price: 450 JPY
Amireba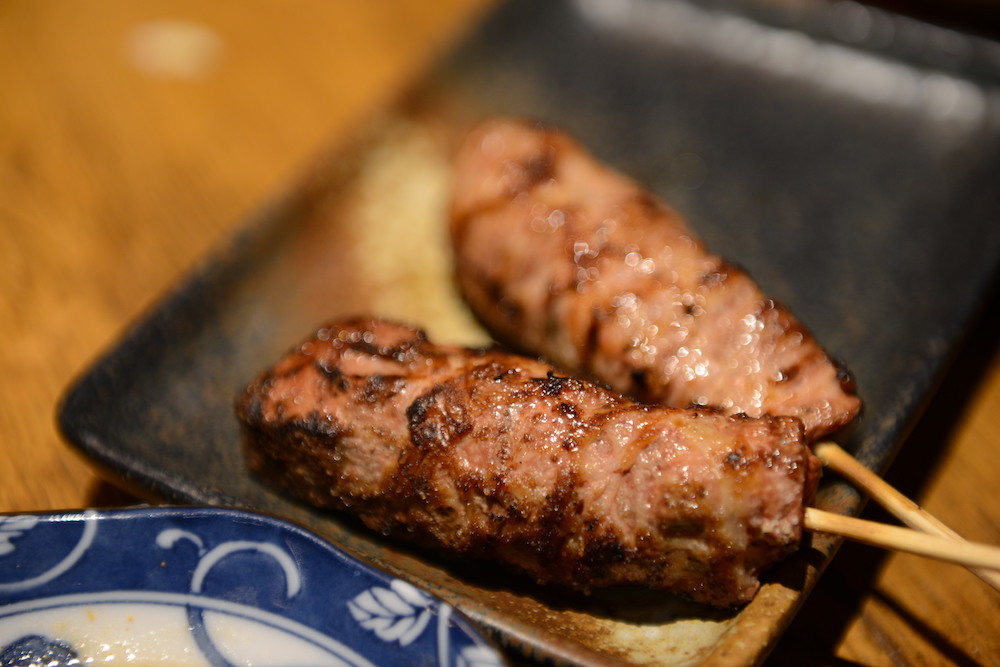 Once you take a bite, you will be surprised by the feel in your mouth. It's full of meat juice and fun to chew on.
Price: 210 JPY
Special Shio Motsu-nabe (hot pot stew made with offal)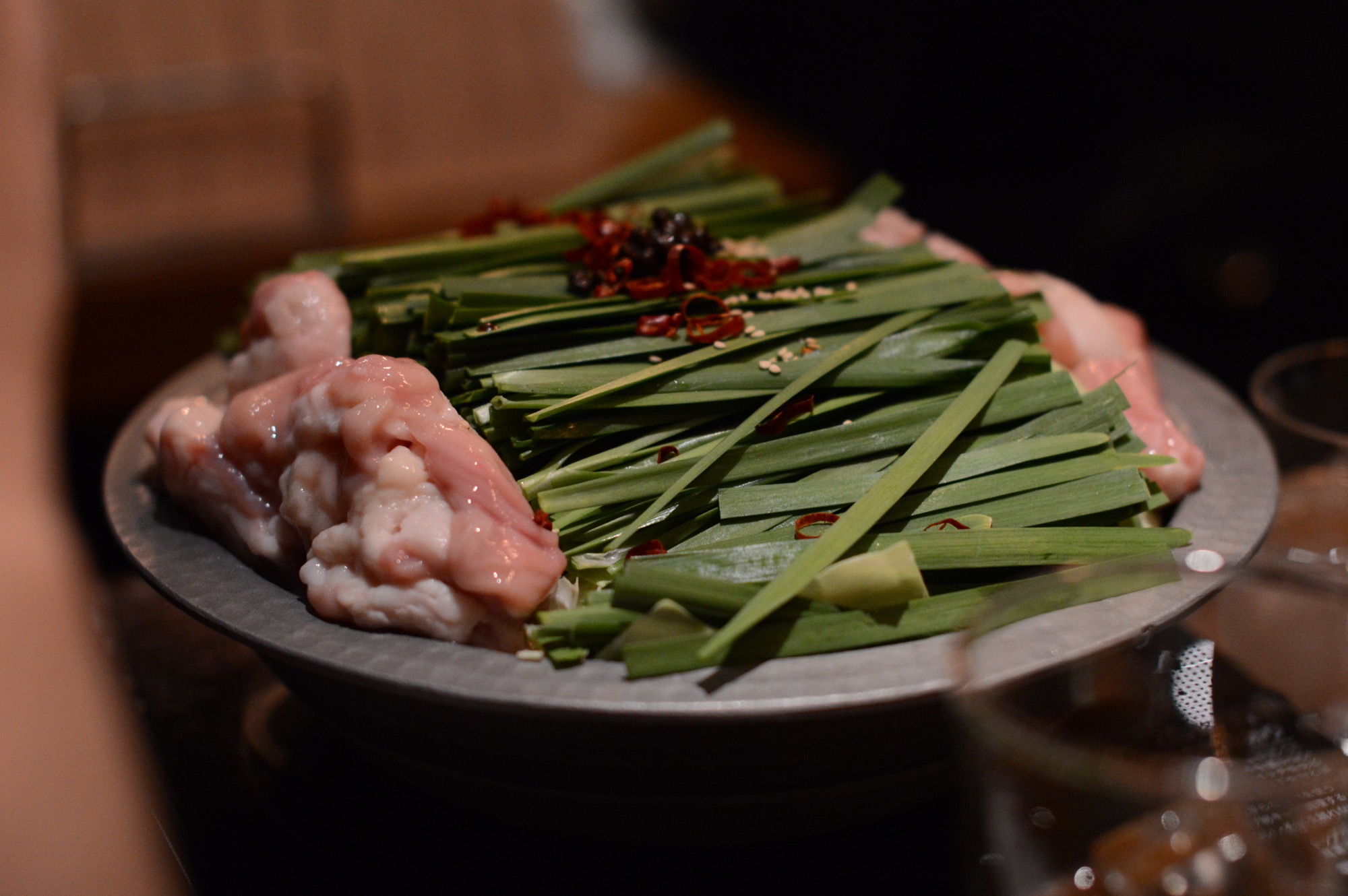 This pot is full of the good taste of well-pretreated entrails. It warms up your stomach and gives you the satisfaction only good meals can bring.
Price: 1,480 JPY
Tataki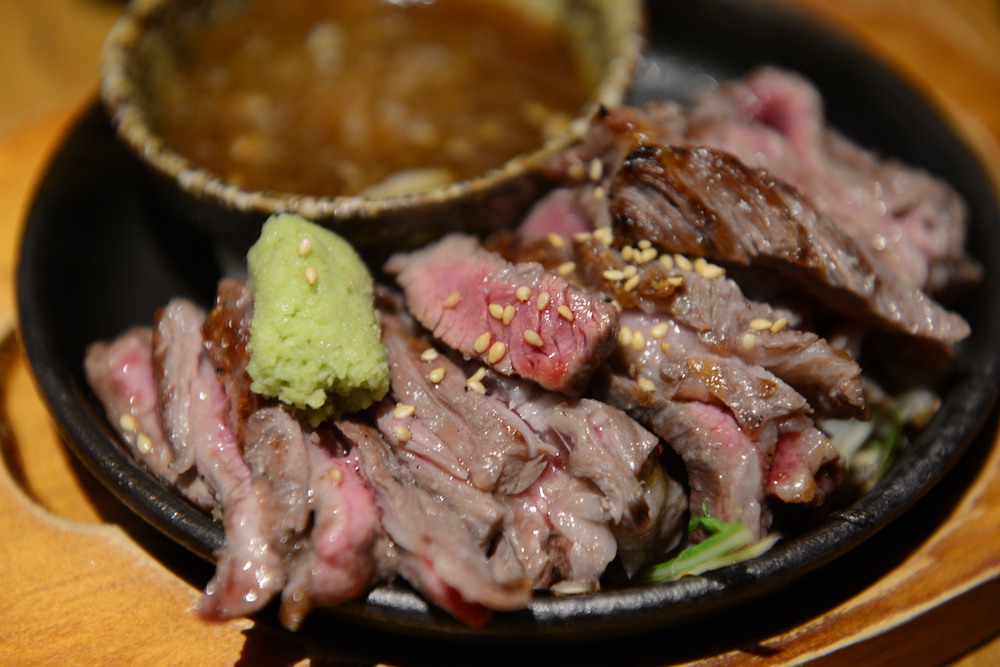 This is another find your tongue will appreciate you. Putting a small amount of grated wasabi (Japanese horseradish) adds superb freshness and intensity to the flavor.
Price: 980 JPY
Jikasei Nukazuke – Homemade Japanese Pickles Fermented with Rice Bran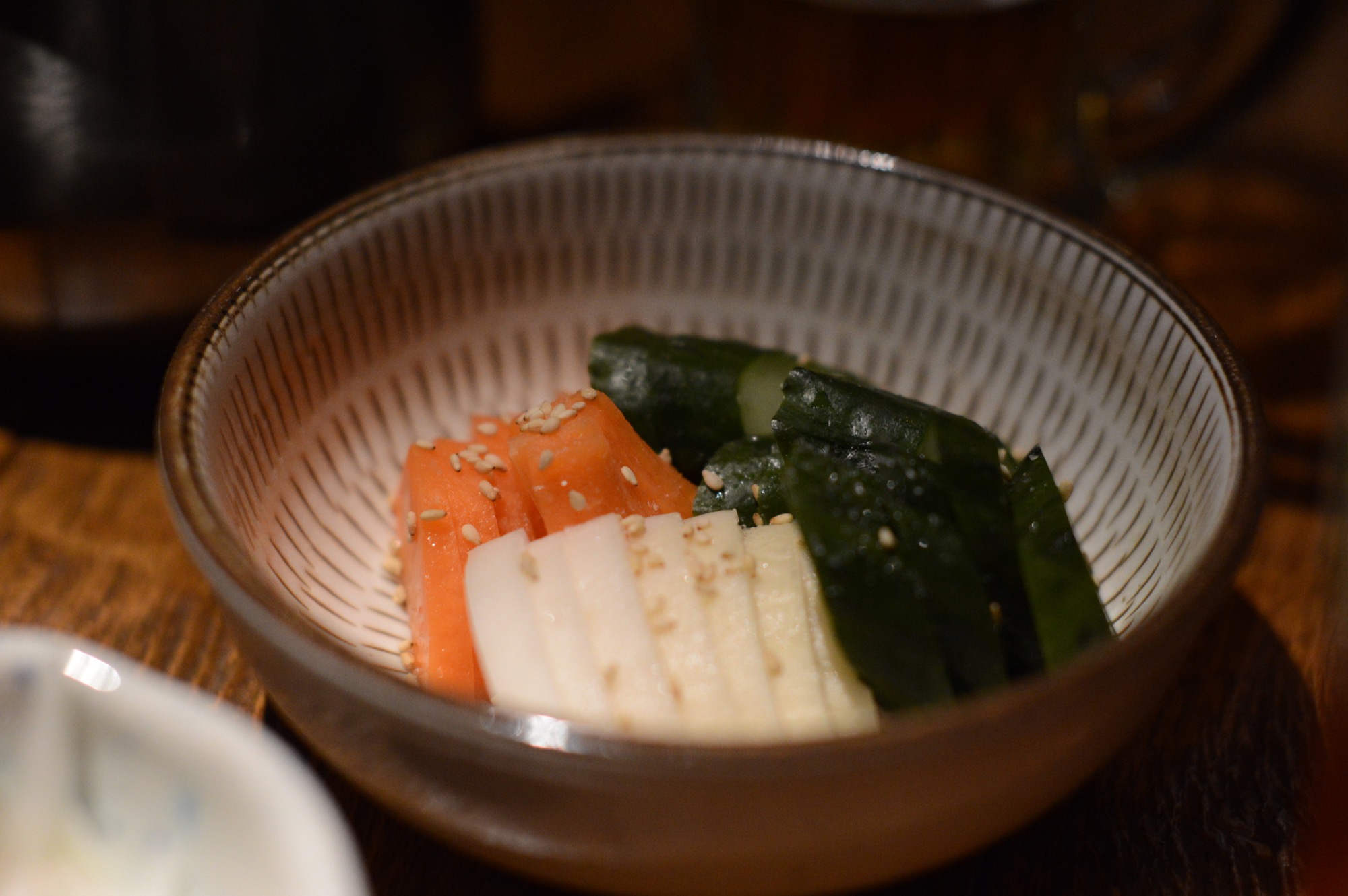 Japanese pickles are something you need to try when the opportunity comes up. It can be the casual main dish where you don't have meat or fish. Pairing with white or brown rice and miso soup is satisfying enough and they are truly healthy.
Fermented food is really popular in Japan, this is one of the secrets why they stay slim and healthy for long years.
Price: 350 JPY
Address: Le Gracier BLG.30., Shinbashi 3-19-8, Minato-Ku, Tokyo
Phone: +81-3-6432-0293
Hours: 12:00-04:00(the next day) Tue-Sat, the day before the holiday
12:00-0:00 Sun, Mon
You can drink in a daytime
Uokin Honten
Special Assorted Sashimi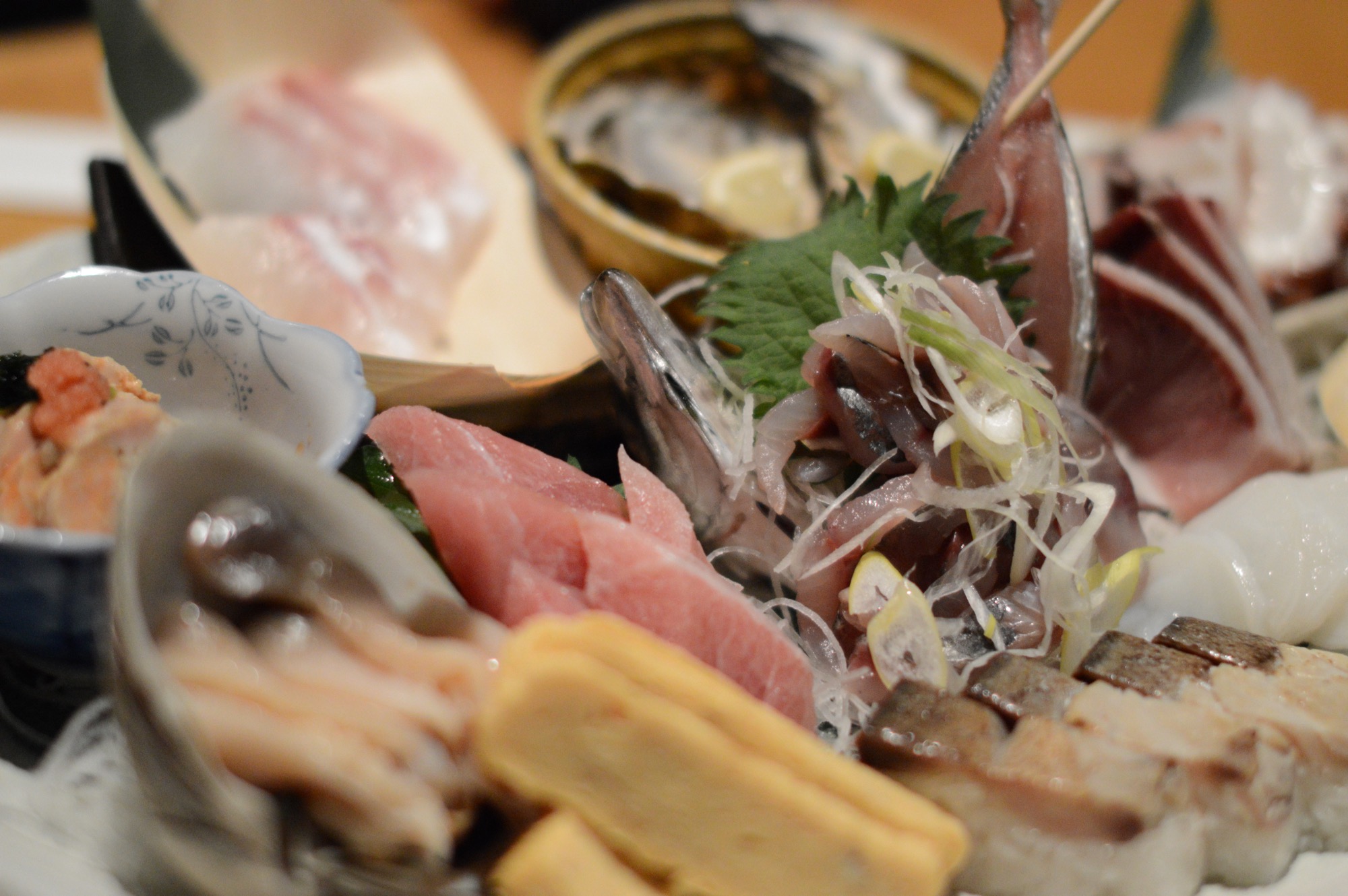 This is truly the special assorted Sashimi you ever get. Our dear friend invited us for another round of great deals after Aburi. You can't beat the price nor the quality of this assorted Sashimi.
It's best suited for some celebration as the presentation adds a festive mood and the taste you would never be disappointed.
Price: 1,980 JPY
Aonori Dofu – Tofu Soaked in Green Laver Soup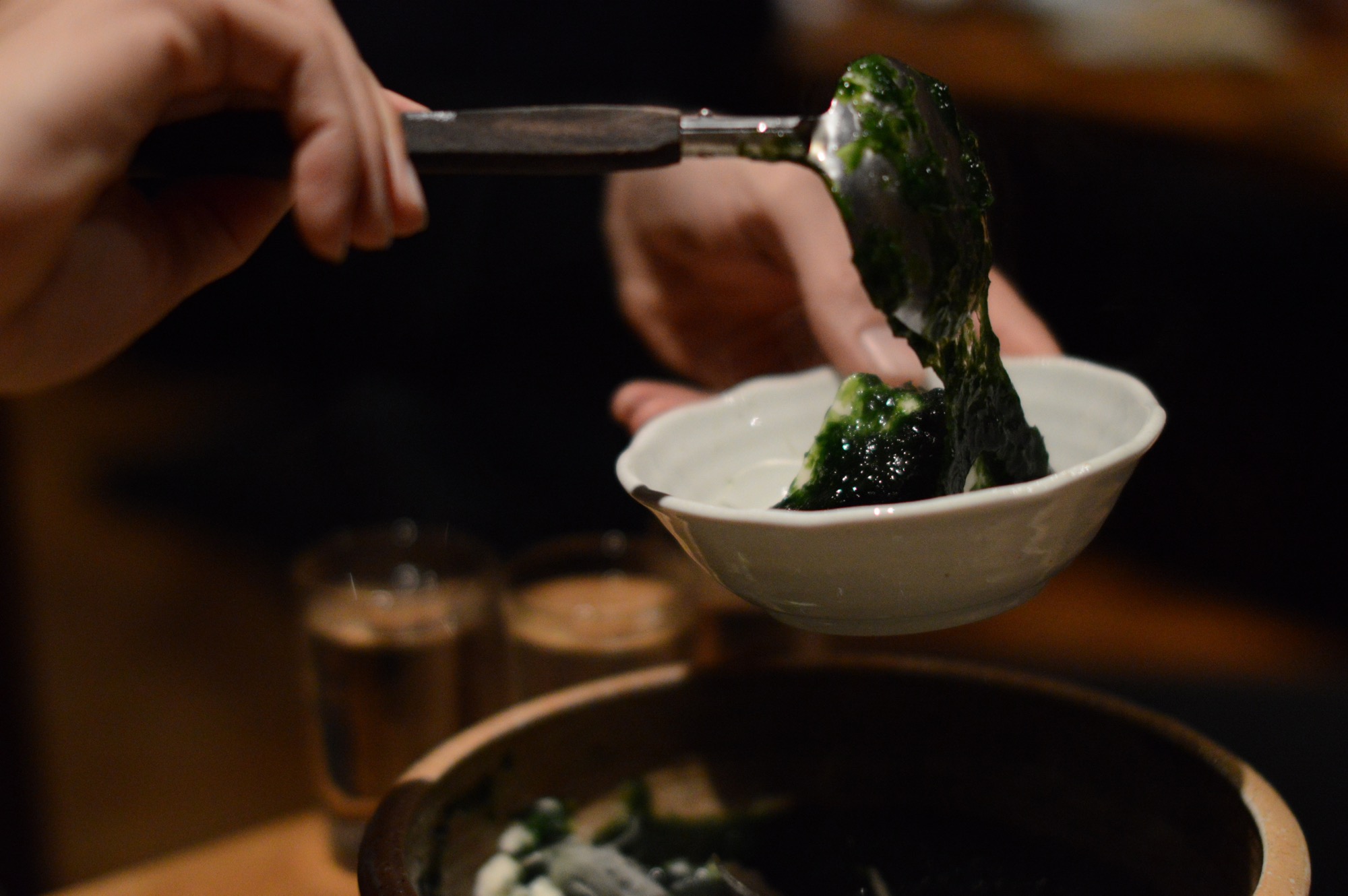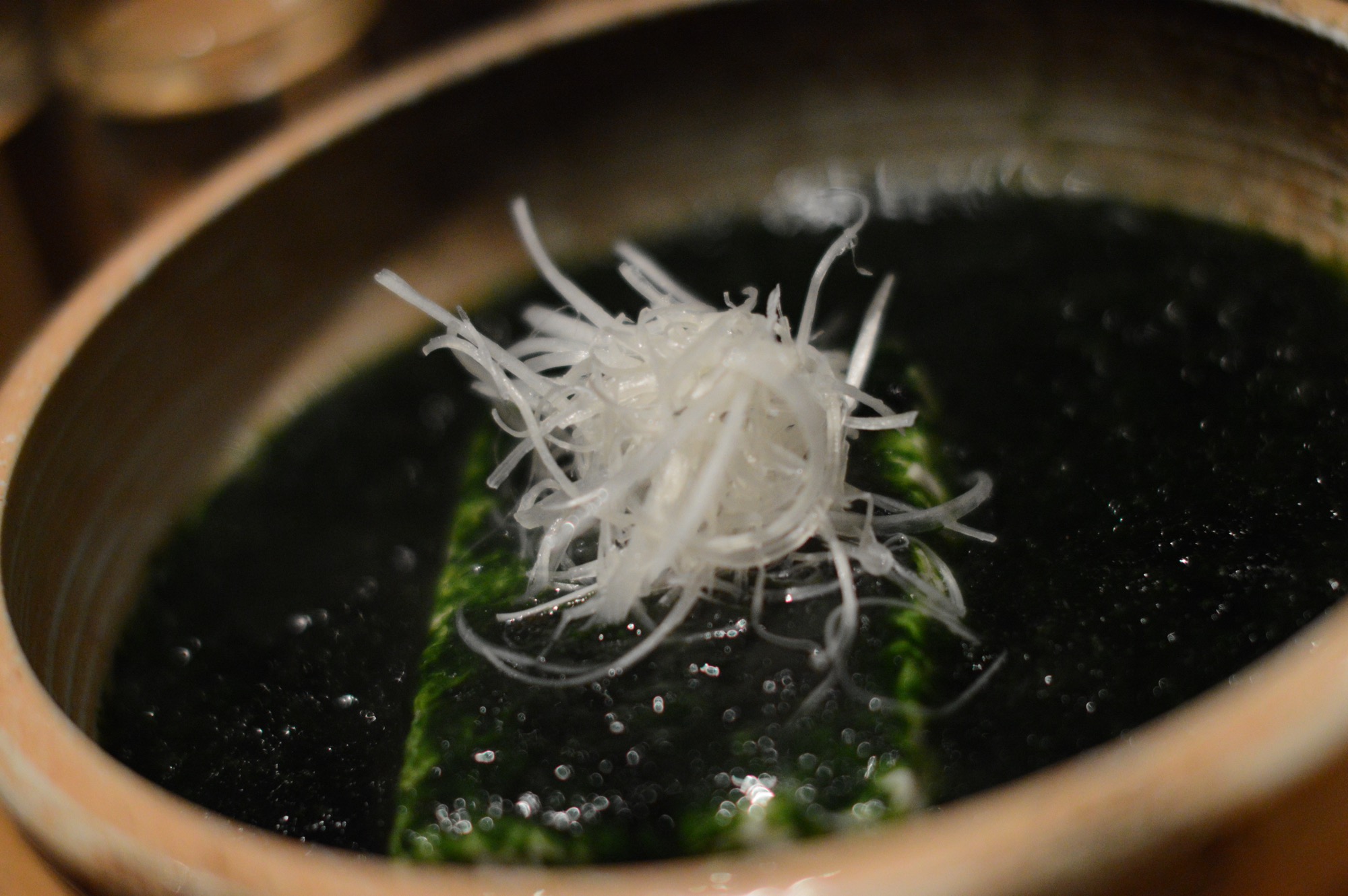 Have you ever seen this beautiful deep green seaweed on the plate? We haven't. The color reminds me of deep green jade jewelry. If you like the seaweed, this is a must and putting it in your mouth makes you smile for sure.
Price: 780 JPY (large), 580 JPY (half)
Benijake no Harasuyaki (Red Salmon Belly Broiled)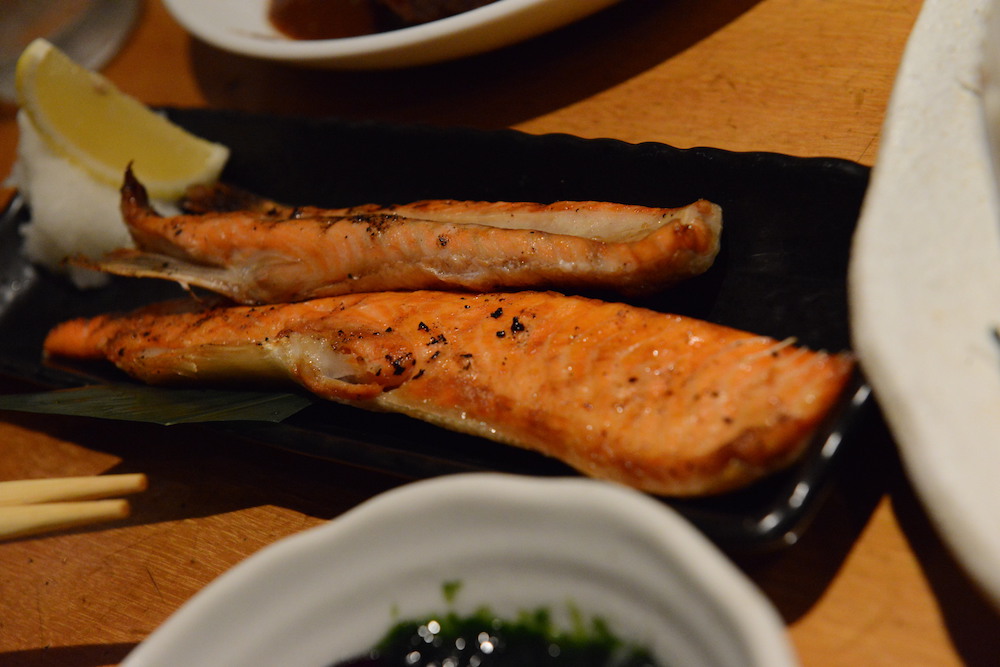 The grilled salmon is something all the Japanese are familiar with especially for the breakfast. Usually, it's cooked only with salt and grilled which goes fantastic with white rice. This one you can get is broiled so you can enjoy its fatty juice.
Price: 580 JPY
Uokin Honten
Address: Daini Fuji building, Shinbashi 3-18-3, Minato-Ku, Tokyo
Phone: +81-3-3431-1785
Hours: Mon-Fri 15:00-23:30
Sat 15:00-23:30
Sun, Holiday 15:00-23:00
Closed on New Year's Holiday
Kanda Yabusoba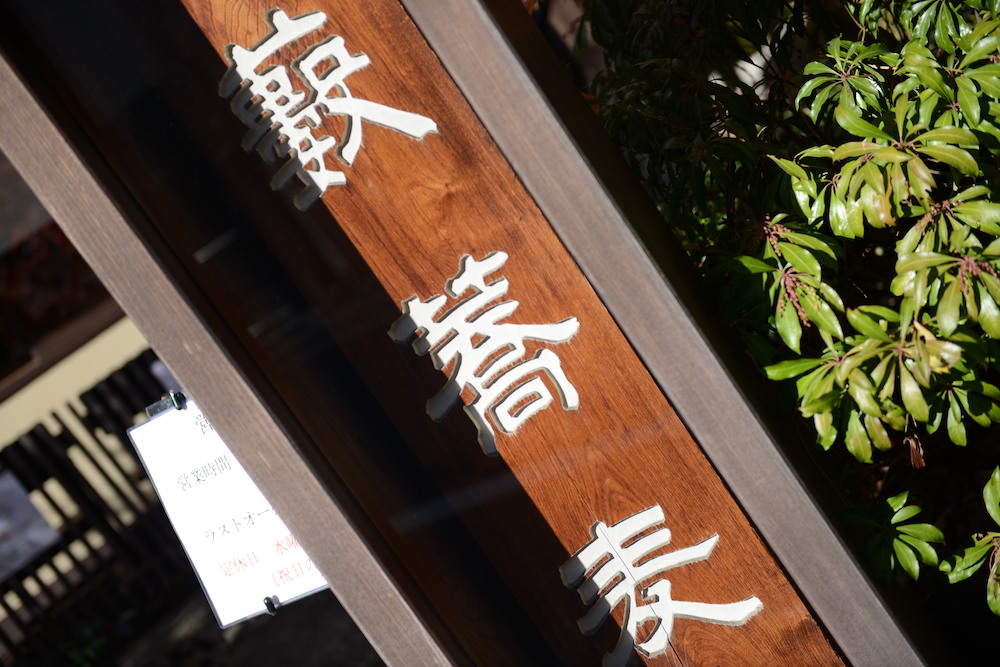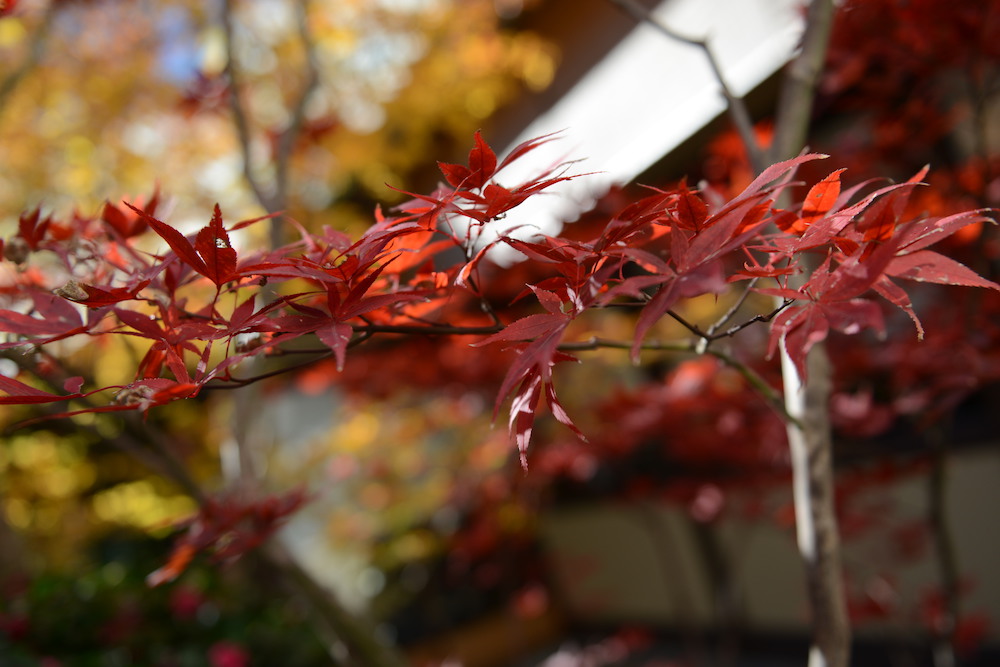 This Japanese noodles restaurant was established in 1880. The building once damaged with the fire, however, restored and reopened in 2014.
Kikumasamune Tokusen 180ml – Smooth Japanese Sake, Kikumasamune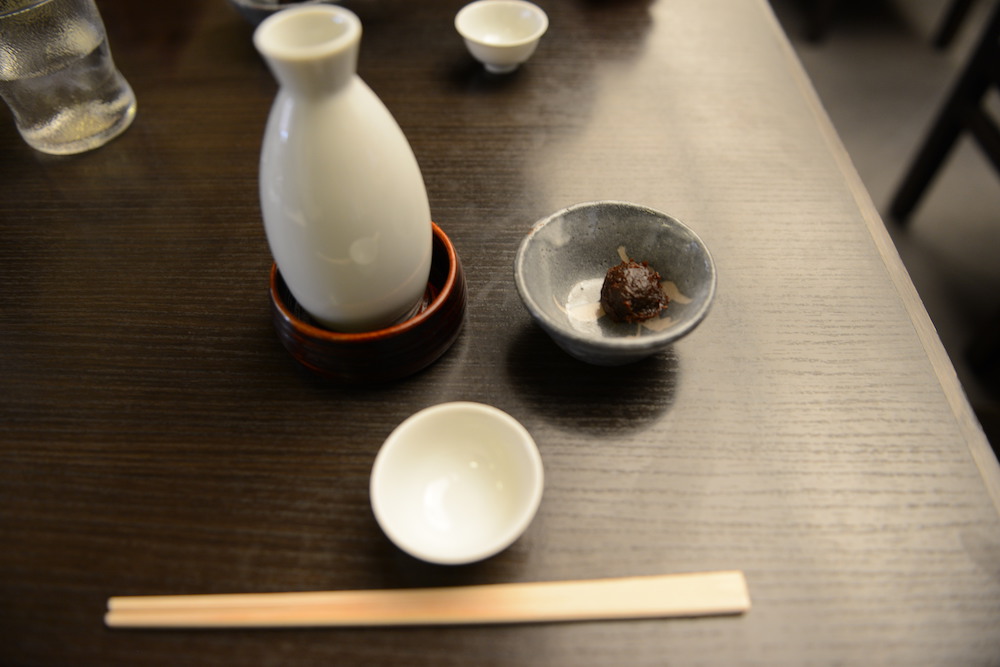 If you are a frequent Japanese noodles lover, you may know this tradition that you enjoy some cups of sake before you start eating Buckwheat noodles. This practice lets you feel warmed up for the noodles and make your conversation with your company smooth.
It's popular you have them warmed but you can enjoy it with cold temperature as well like we did.
You can enjoy other alcohol like beer, shochu, and soft drinks.
Price: 770 JPY
Aiyaki – Grilled Duck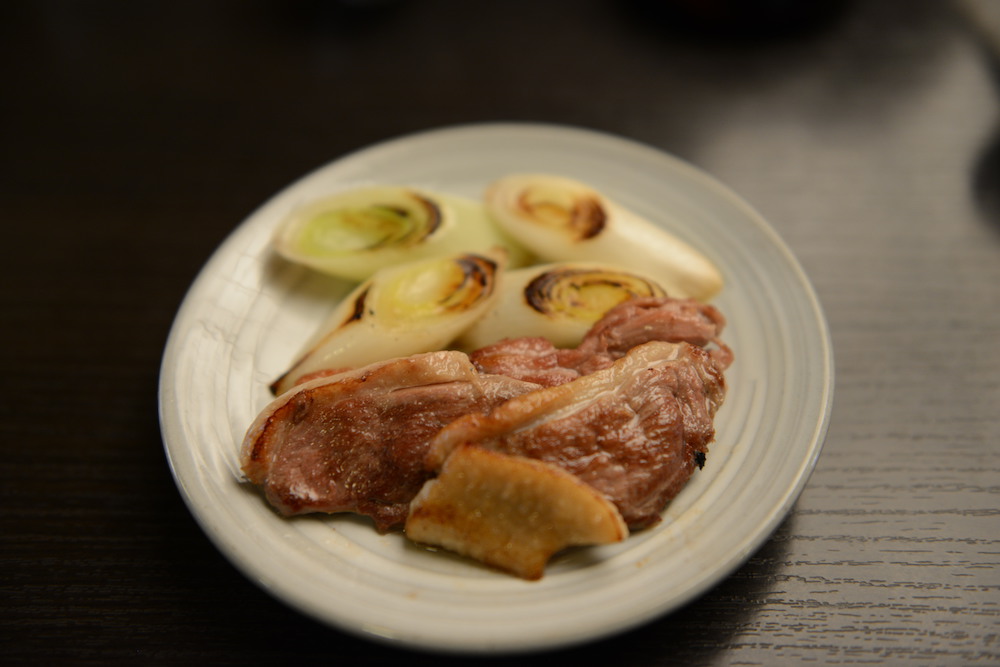 Salt in a Small Plate Comes with Aiyaki.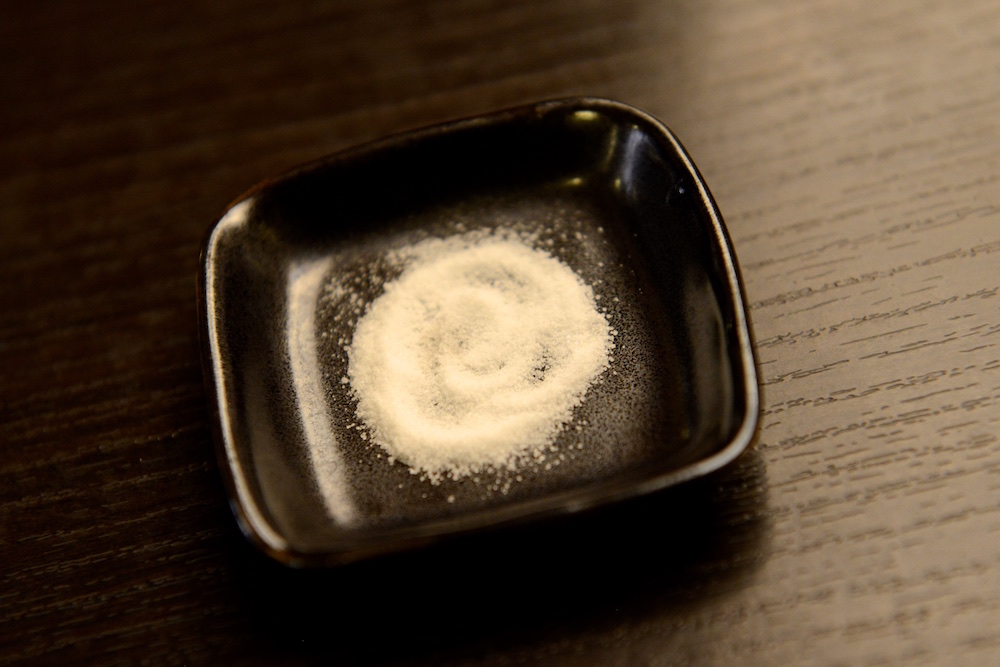 This is something you don't want to miss out when you go to Japanese buckwheat noodles. The grilled duck with leaks is the best combination for a cup of sake.
A little amount of salt brings out the best flavor from the duck and it also makes a simple snack goes well with sake.
Price: 1,340 JPY
Anago-yaki – Grilled Conger Eels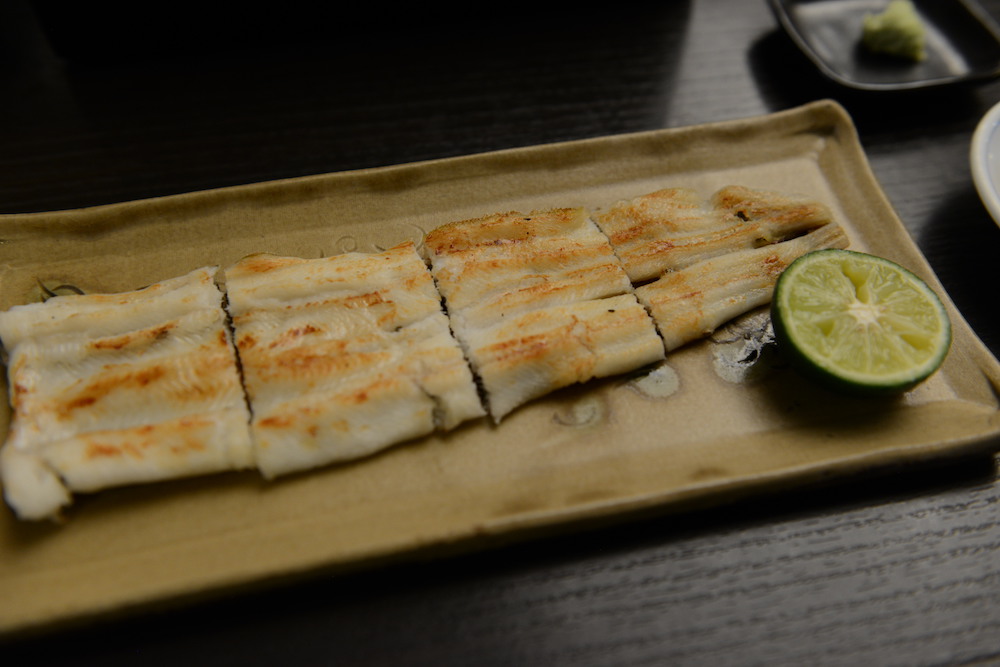 We have to admit we weren't impressed with this dish here. Against our expectation, it had little flavor but sensed the muddy odor. It made us wait for about 20 minutes which made it even worse for our experience.
The season of the conger eels is summer but some prefer them in winter since they put more fat in cold temperature. Either way, we assumed the pretreatment of them was in a poor condition.
Price: 1,720 JPY
Seirou Soba

After we enjoyed sipping cold smooth sake, our main deal came. We ordered just one Seirou for each but turned out we needed another. Looked around and every customer order two Seirou in advance.
Having soba noodles at this place became more than just an eating experience for us. The lively mood made us think about the past sometime in the Edo period (1603-1868). We were honored to have this experience and wished this place to last as long as possible.
Price: 670 JPY
Kanda Yabusoba
Address: Awajicho 2-10, Kanda, Chiyoda-ku, Tokyo
Phone: +81-3-3251-0287
Hours: 11:30-20:30 (Last order: 20:00)
Holiday: Wed
Soba Restaurants in Tokyo: 8 Established Ones You Should Try
Grilled Aging Beef Delicatessen Awaji-cho Branch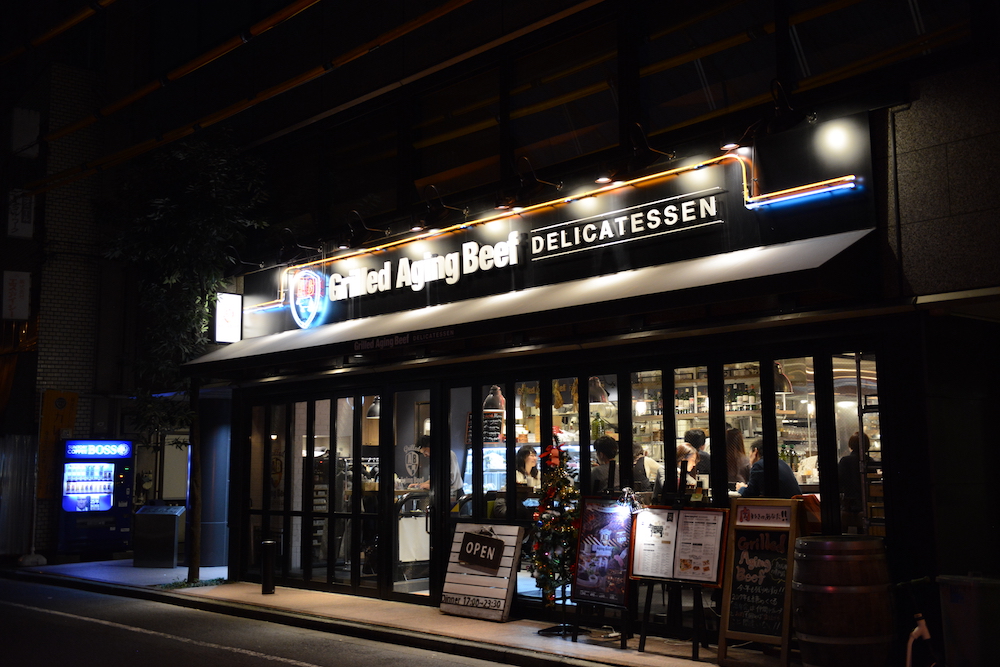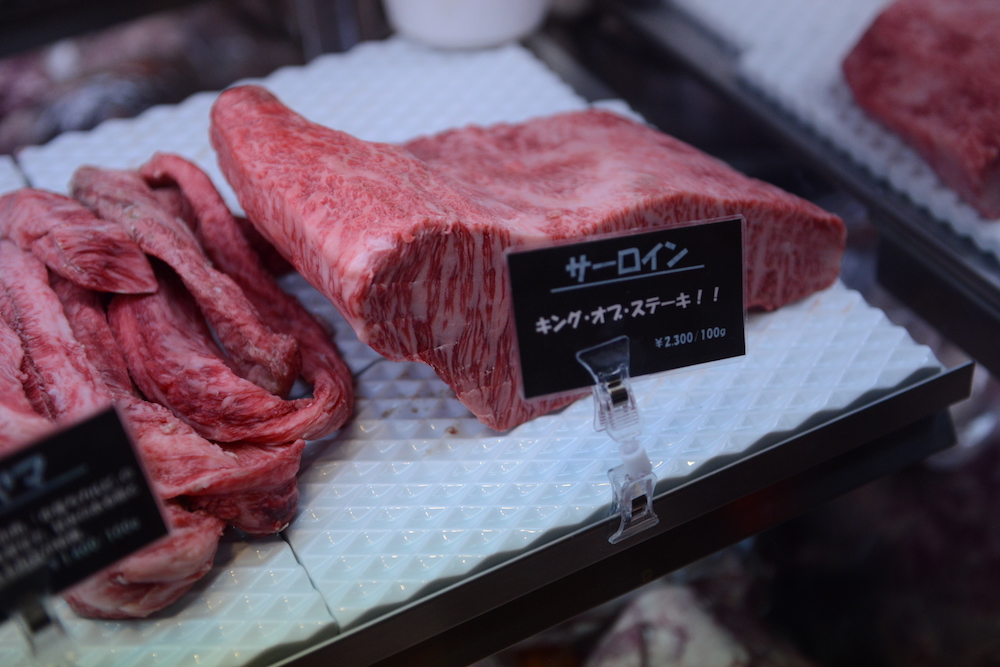 Once you enter the house, you'll be welcomed by the large showcase full of aging meats. Varieties of selection let you find your favorite one ranges from the fatty ones to lean meat.
But what is aging beef?
Aging beef is a beef processed mainly by breaking down the connective tissue with several weeks of drying. Only the higher grades of meat can be dry aged, as the process requires meat with a large, evenly distributed fat content.
Kamenoko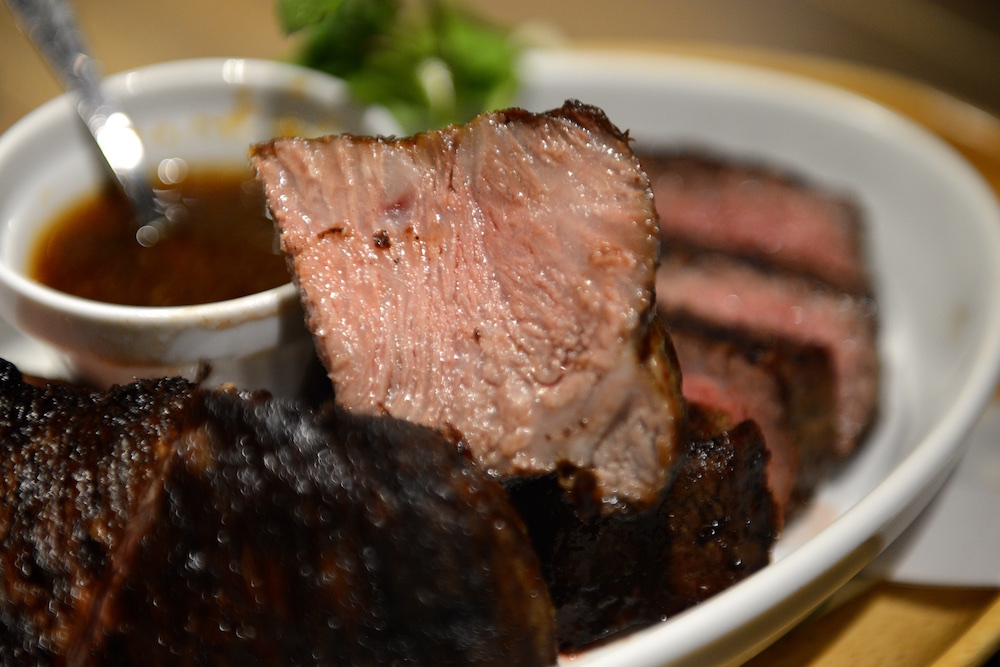 Price: 1,500 JPY
Tamanegi – Boiled Whole Onion Covered with Rock Salt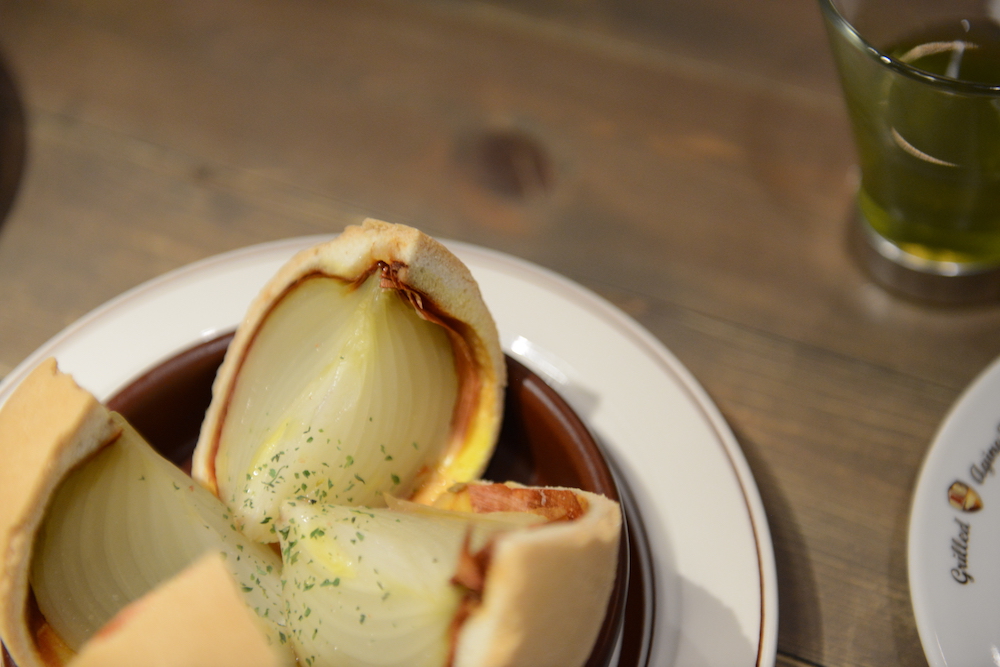 The appearance is so lovely and the taste is oh so sweet. Boiling while being covered with salt brings out the natural sweetness and juiciness.
Price: 490 JPY
Grilled Aging Beef Delicatessen Awaji-cho Branch
Address: Tsukasa-machi 2-10, Kanda, Chiyoda-ku, Tokyo, Japan
Phone: +81-50-5890-2098
Hours: 17:00-23:30
Holiday: 2nd Mon
Toraya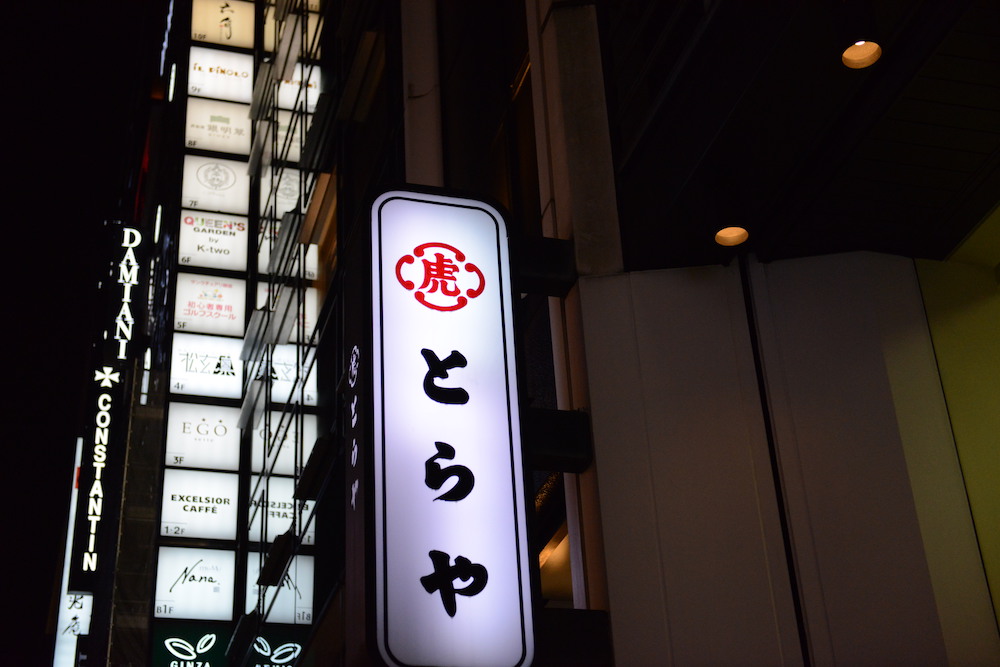 Toraya is no doubt but the high-end cafe featuring Japanese-style sweets.
Tokyo is brimmed with sweets shops but if you want to experience the traditional and authentic Japanese style one, consider Toraya.
Oshiruko – Red Bean Soup with Rice Cake
Oshiruko, sweetened and strained red bean soup with rice cake is amazingly satisfying for your palate. You can enjoy the soup with whole bean version, too.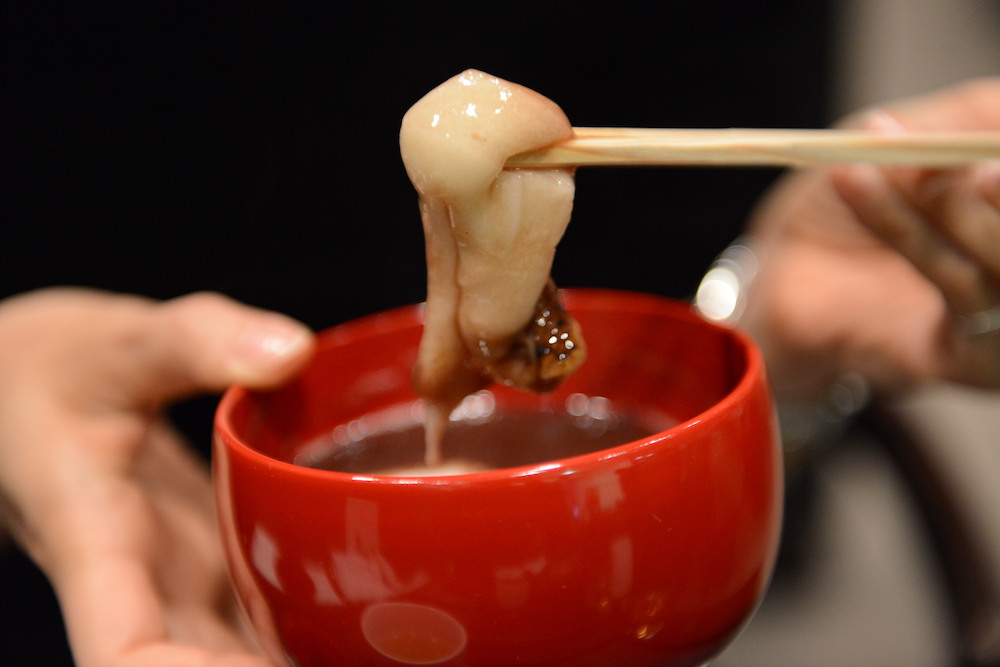 The rice cake is so soft and fun to chew on.
Price: 1,296 JPY
Yokan – Sweet Beans Jelly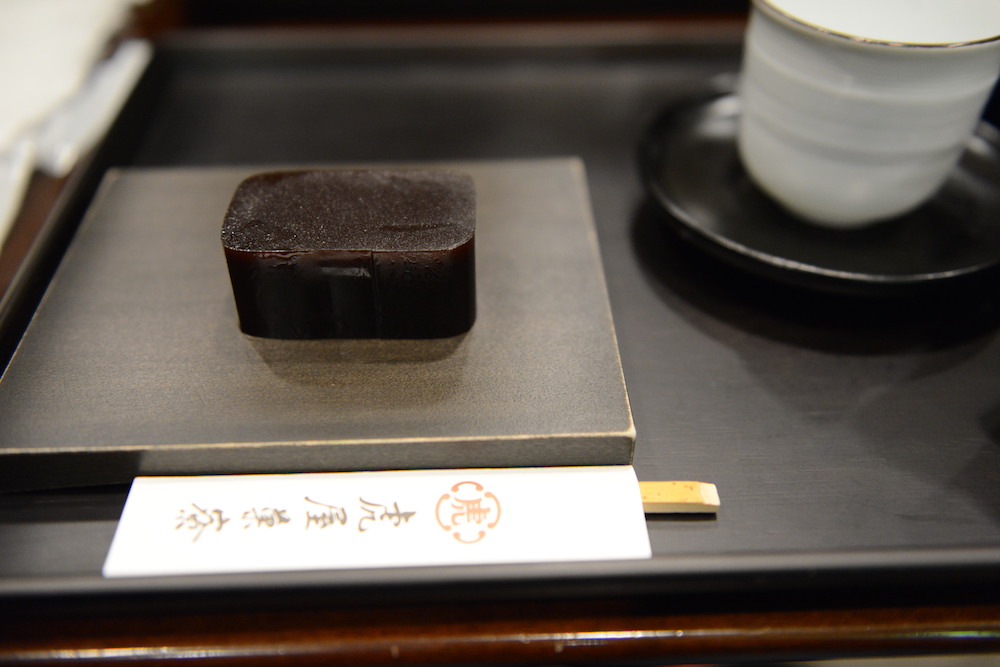 This is what Toraya is famous for, Yokan. The thickness of this jelly tells you that this is not something you can buy from the convenience store. The quality is superb.
You will know what I'm talking about when you place your folk onto the Yokan. This is a real deal.
The atmosphere is nice and calm, a valuable spot you can relax in the middle of the central shopping district, Ginza.
We'd definitely love to come back again for another fantastic 'sweet' time.
Price: 1,080 JPY
Address: Ginza 7-8-6, Chuo-ku, Tokyo
Phone: +81-3-3571-3679
Hours: Mon-Sat 11:30-19:30 (Last Order 19:00)
Sun, Holiday 11:30-19:00 (Last Order 18:30)
Related Articles
Tsukiji Market: 5 Delicacy Shops You Never Wanna Skip
Sake: Drink Guide to the Whole Wellness