WHO WE ARE
Patternz.jp is a team of a writer/consultant and a photographer based in Tokyo explore patterns (Japanese and everything), history, and culture. Born and raised in Northeastern Japan, we took our culture for granted until we moved to the United States, that gave us an opportunity to reflect our own culture. What makes a Japanese culture unique and what we share in common with others? Those are our motivation to explore.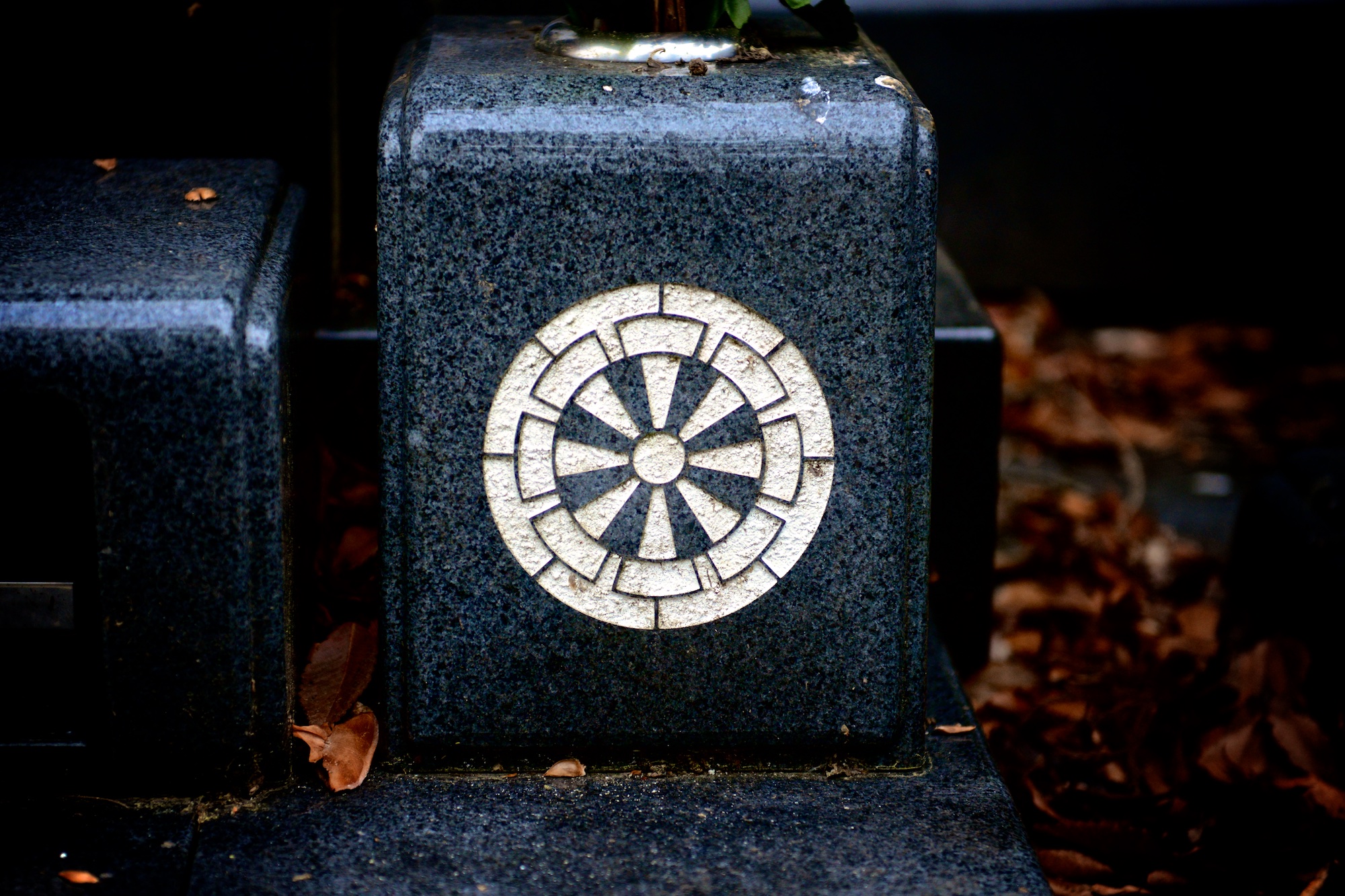 Genji-guruma, a cartwheel of an ox cart on a tombstone
WHAT WE DO
We explore and share the Japanese language and culture in-depth while helping Japanese Americans and Brazilians who want to have a clue to their origin with our consulting services.
We've helped more than 40 clients with finding their possible origin and Japanese family crests – Kamon. You can check our consulting page and reviews from our clients.
It's the right place for you to inquire anything about the Japanse family crest.
Upon request and our own curiosity, we research, interview, and share the thoughts and images for the better understanding of Japanese culture. The country with the world's longest history never fails us to be amazed. Enjoy exploring and discovering insights with us.
Any questions or media request, you can contact us through Contact or write us: patternz.jp{at}gmail.com