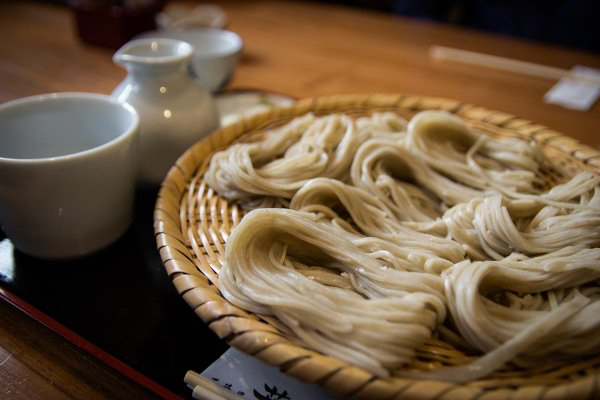 Soba Restaurants – If you happen to be in Tokyo for business or sightseeing or whatever, you definitely want to check these soba restaurants. Soba has been the popular meal of Japanese and we can't miss its health benefits. Let's explore traditional, authentic and oh so healthy Japanese buckwheat noodles in Tokyo!
3 Traditional Varieties of Soba Restaurants in Tokyo
There are three main genealogical lines of Soba noodles you can enjoy in Tokyo. The major difference among them are the colors of soba, which depends on what part of soba (buckwheat) is being used and its taste of soup, sweet, salty or clean taste.
Sunaba-soba
Yabu-soba
Sarashina-soba
Sunaba-soba Three Top Restaurants – Soba Restaurants in Tokyo
In 1584, the year after the Osaka castle was constructed, a confectioner named Izumi-ya began operating soba business. The place they opened the soba restaurant was used as a sandpit, hence the name Sunaba (sandpit in Japanese). Construction workers loved its soba, which was a quick meal and tasty.
Sunaba-soba is known for its sweet and dense soup. Delivering soba was very common and soba noodles tended to be dried on the way, so when you dip the soba noodles deeply in the soup, it should have not to be salty. Have its thick soup with soba-yu makes it even tastier.
Sunaba So-honke (Minami-senju Sunaba) – 砂場総本家(南千住砂場)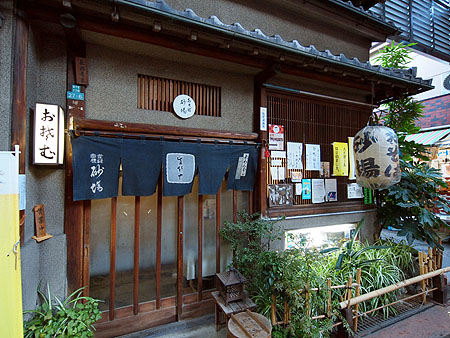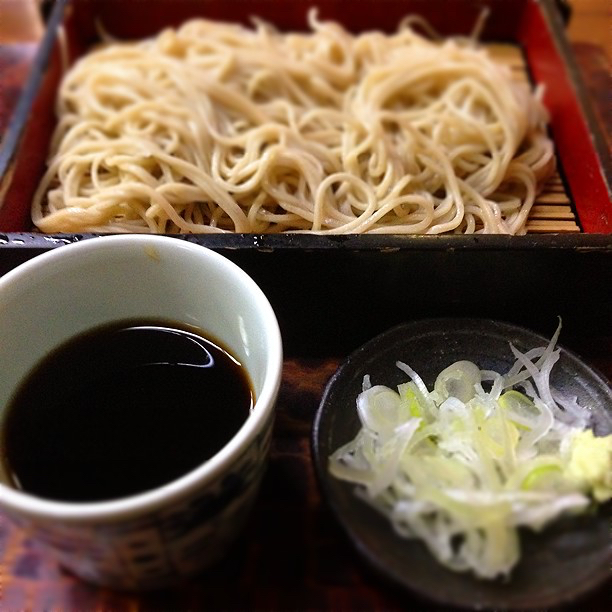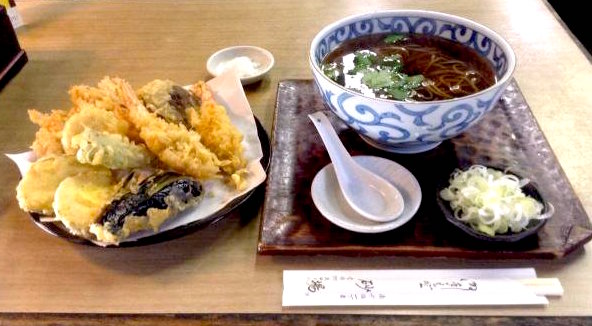 Its building which was built in 1954 is registered as a cultural property to the ward. It's the original restaurant which was opened in Koji-machi first, then here in Minami-senju. Thin, yet resilient soba noodles are delighted to be seen and eaten. Especially tempura soba is popular here.
Address: Minamisenju 1-27-6, Arakawa-ku, Tokyo 116-0003, Japan
Phone: +81 3-3891-5408
Hours: 10:30AM–8PM
Closed: Thu.
Tomoe-cho Sunaba – 巴町 砂場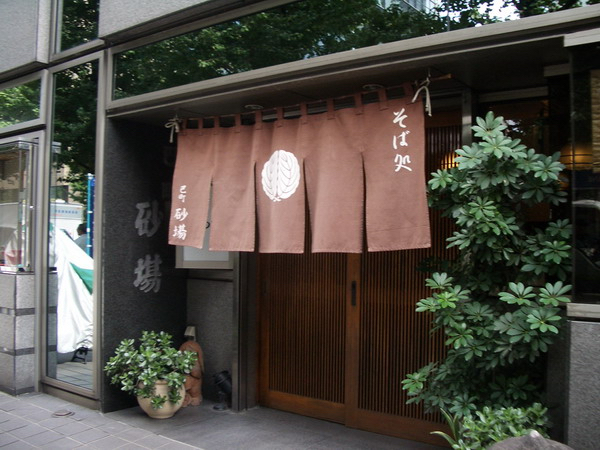 Opened in 1839, thin soba noodles and diluted soup. It's been said that this restaurant is the origin of Tororo-soba (soba noodles with grated yam).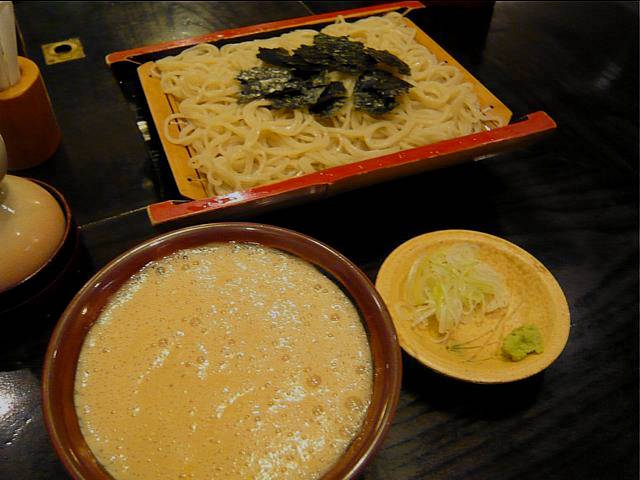 Address: Toranomon 3−11−13, Minato-ku, Tokyo 105-0001, Japan
Phone: +81 3-3431-1220
Hours: 11AM–2PM, 5–8PM
Closed: Sat. Sun.
Muromachi Sunaba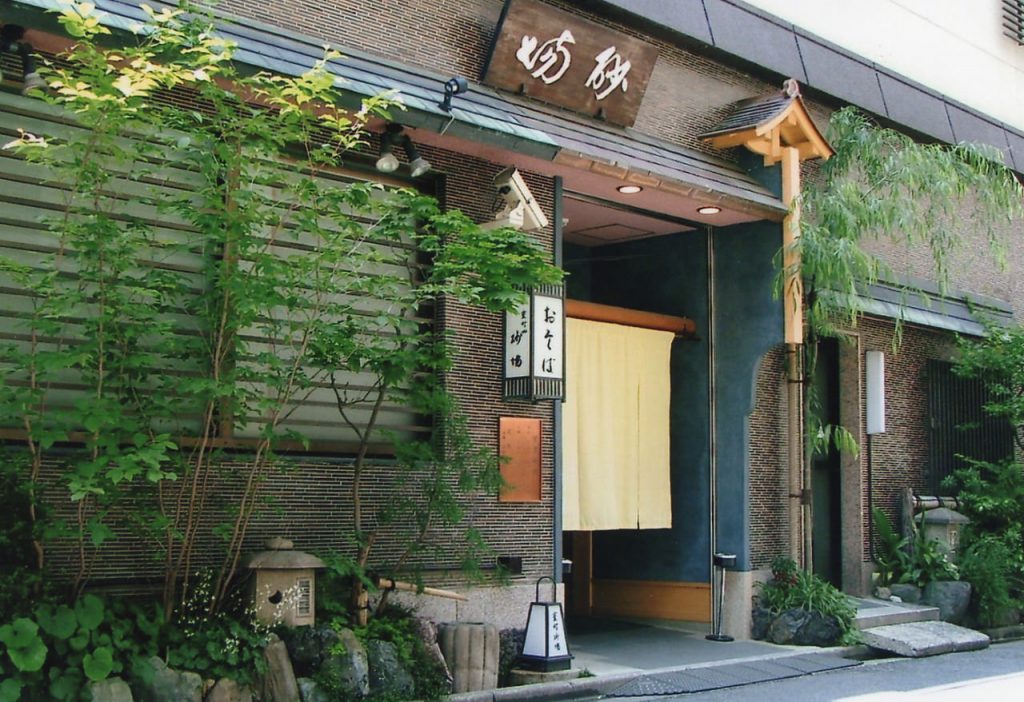 Muromachi Sunaba opened in 1869 and is best known for starting a ten-mori = zaru, soba noodles with temupra. For zaru-soba, they use sarashina-soba, precious white soba noodles and for mori-soba, darker and most aromatic soba are used. This is old good traditional soba restaurant.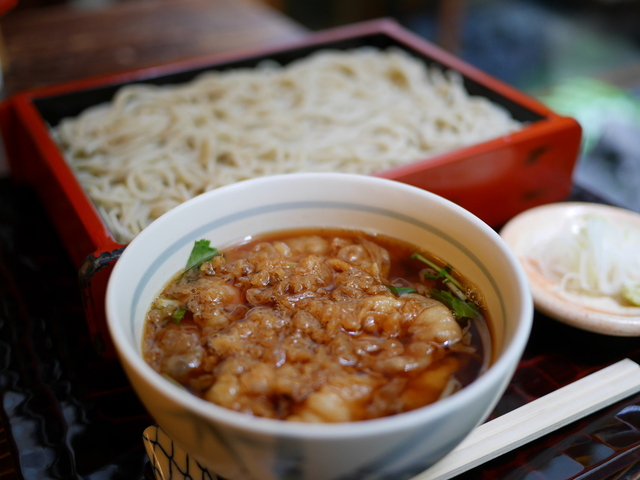 Tamago-yaki (rolled egg) with soba-soup, dashi (broth), sugar is eaten as an appetizer, which is called Soba-mae.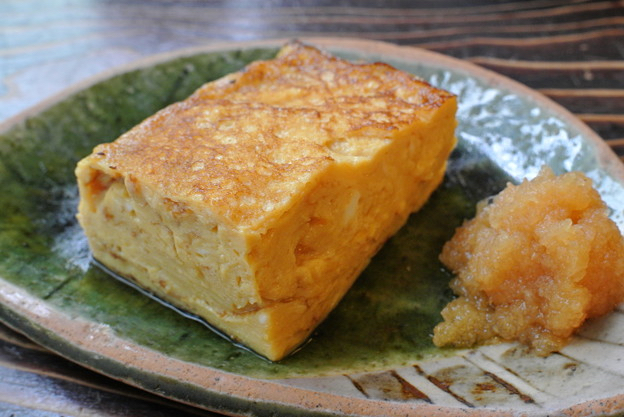 Address: Nihonbashi-muromachi 4-1-13, Chuo-ku, Tokyo 103-0022, Japan
Phone: +81 3-3241-4038
Hours: 11:30AM–9PM
Closed: Sun.

Yabu-soba Top Two Restaurants – Soba Restaurants in Tokyo
Why yabu (shrubs) soba? There used to be famous soba restaurants where serves greenish soba and relatively salty soup in the shrubs. Yes, that's it. Its name was Jijiga soba, but people came to call it Yabu (shrubs). Edo people liked dipping soba a little bit in this salty soup and slurp!
Kanda Yabu-soba – かんだやぶそば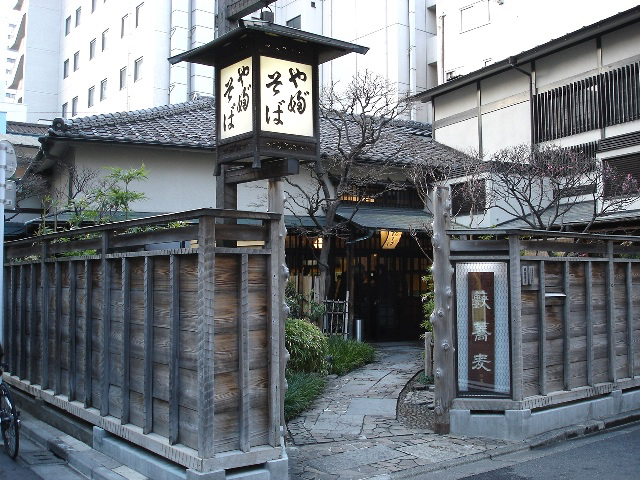 It's one of the main traditional yabu-soba restaurants which opened back in 1880. They use the highest quality of soba powder which was produced in Japan, buckwheat: wheat = 10:1 makes their soba smells really rich. You can enjoy the taste which has been descended from the Edo era.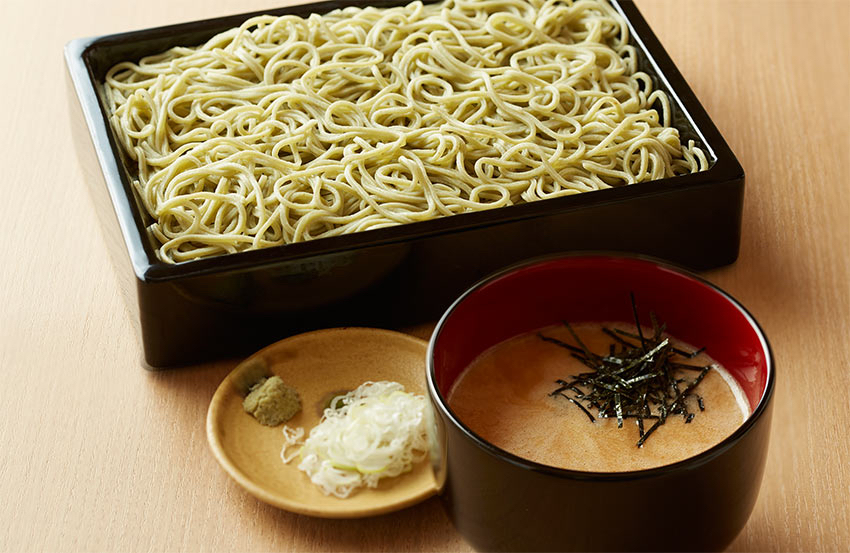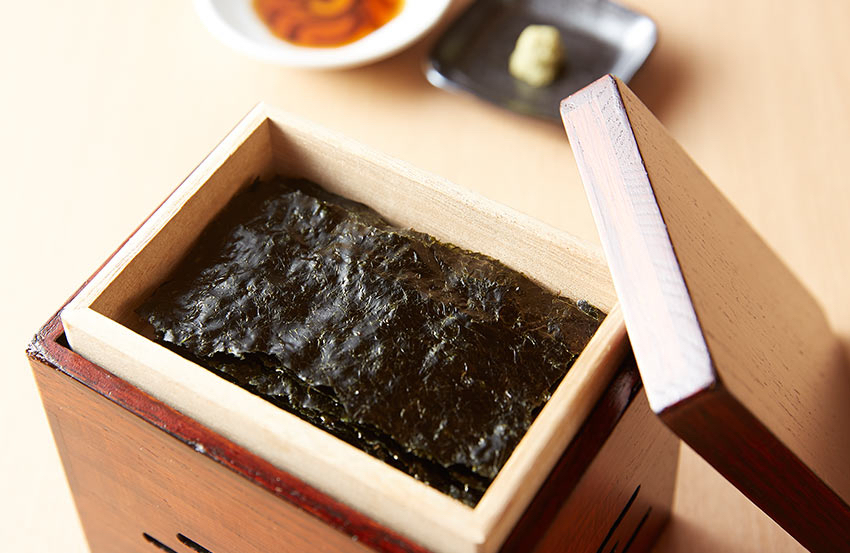 It still is surrounded by shrubs.
Kanda Yabu Soba
Address: Kanda Awaji-cho 2-2-10, Chiyoda-ku, Tokyo 101-0063, Japan
Phone: +81 3-3251-0287
Hours: 11:30AM-8:30PM
Closed: Wed.
Namiki Yabu-soba – 並木薮蕎麦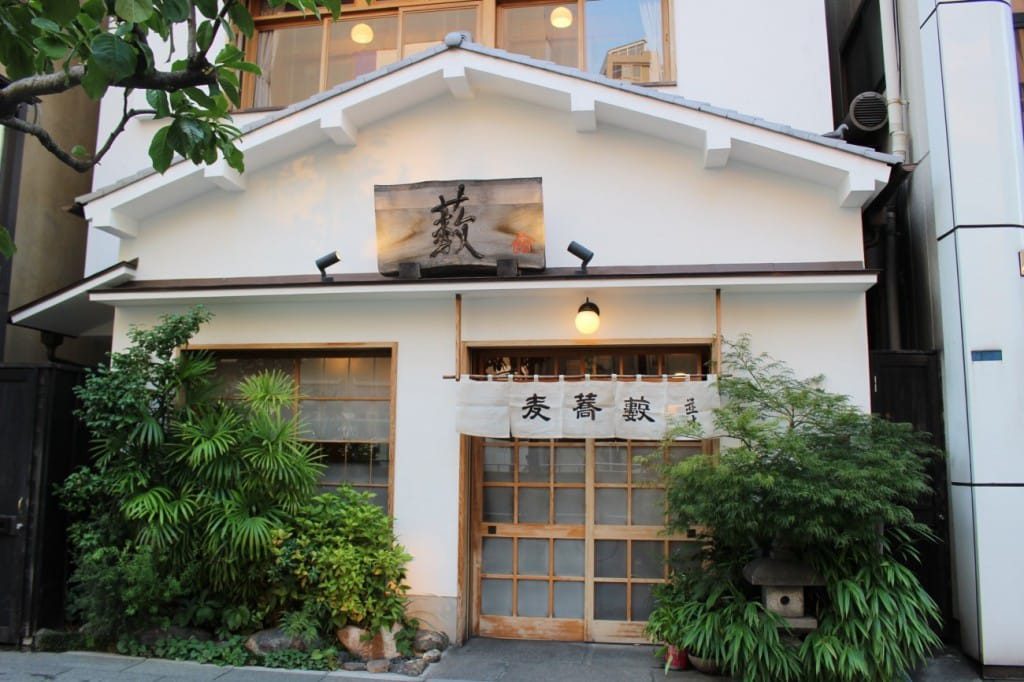 In 1913, third male child of Kanda Yabu-soba opened this Namiki Yabu-soba aka "Yabu of Kaminari-mon". In summer, everybody come here to have zaru-soba and kamo-nanban has its place in winter. You can see this restaurant in food gourmet manga Oishinbo. Mild, yet deep and thick soup goes well with soba-yu (warm buckwheat water). Let's enjoy the savory to the last drop.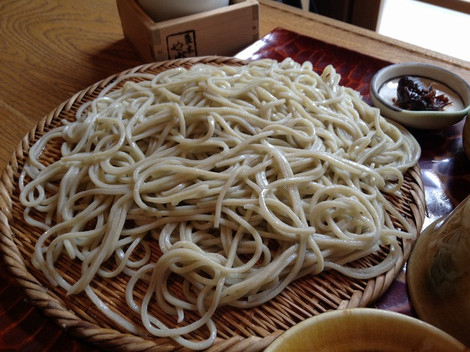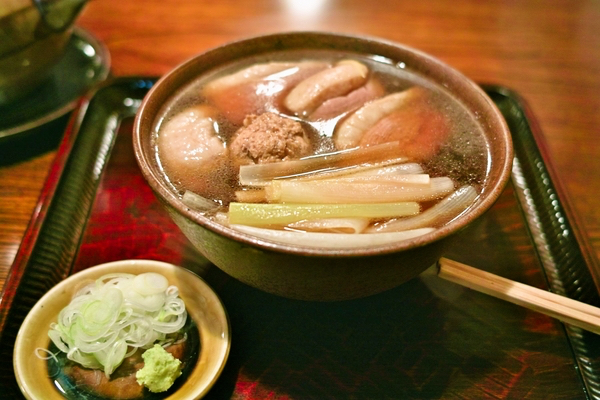 Address: Kaminarimon 2−11−9, Taito-ku, Tokyo 111-0034, Japan
Phone: +81 3-3841-1340
Hours: 11AM-7:30PM
Closed: Thu.
Sarashina-soba Top Three Restaurants – Soba Restaurants in Tokyo
Radiant white, almost transparent and resilient sarashina-soba noodles – Nunoya Tahee, who was originally a textile merchant of Sinshu opened a sarashina-soba restaurant by an advice of seigneur Hoshina Hyobu Syosuke. Its name sarashina came from the place and the name of seigneur's family. At the time of 4th-generation heirs, its soba became shogun purveyor, hence it was called Gozen-soba (soba noodles at Shogun's table).
Why are they transparent? Because it's made of Ichiban-ko (the first powder) which uses only the center part of soba fruit which color is white.
 Sarashina Horii So-honke –  更科堀井 総本家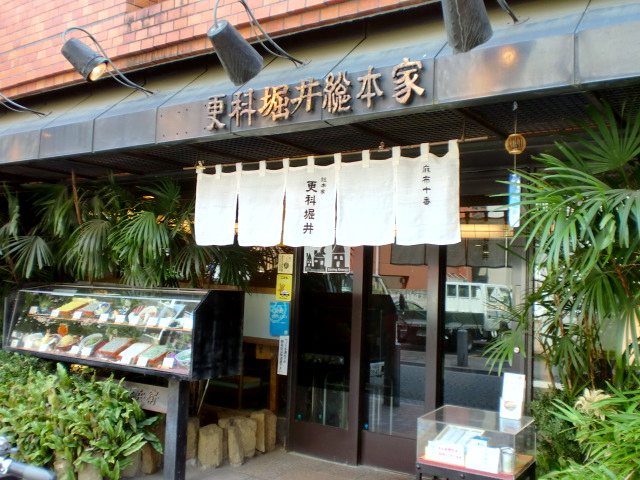 Horii Ryozo who used to work at the "Nagasaka Sarashina Nunoya Tahee", which is the original sarashina-soba restaurant, became independent and opened his restaurant. You can taste clean and subtly sweet soba. Variety of vegetables, which is in season at the time used in soba, which is pretty popular among soba lovers.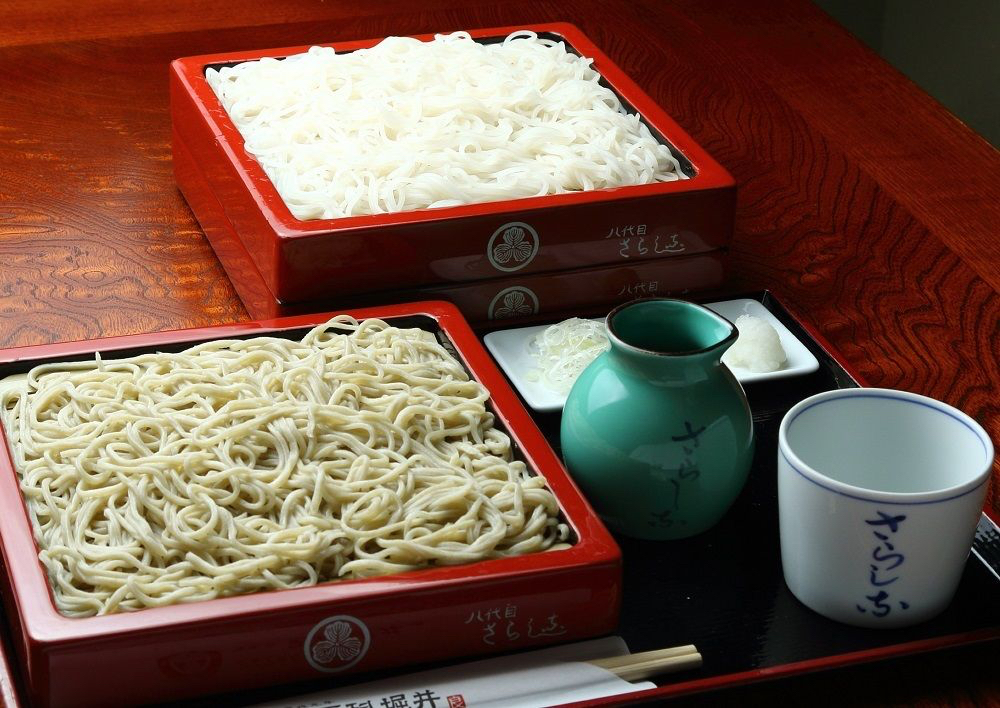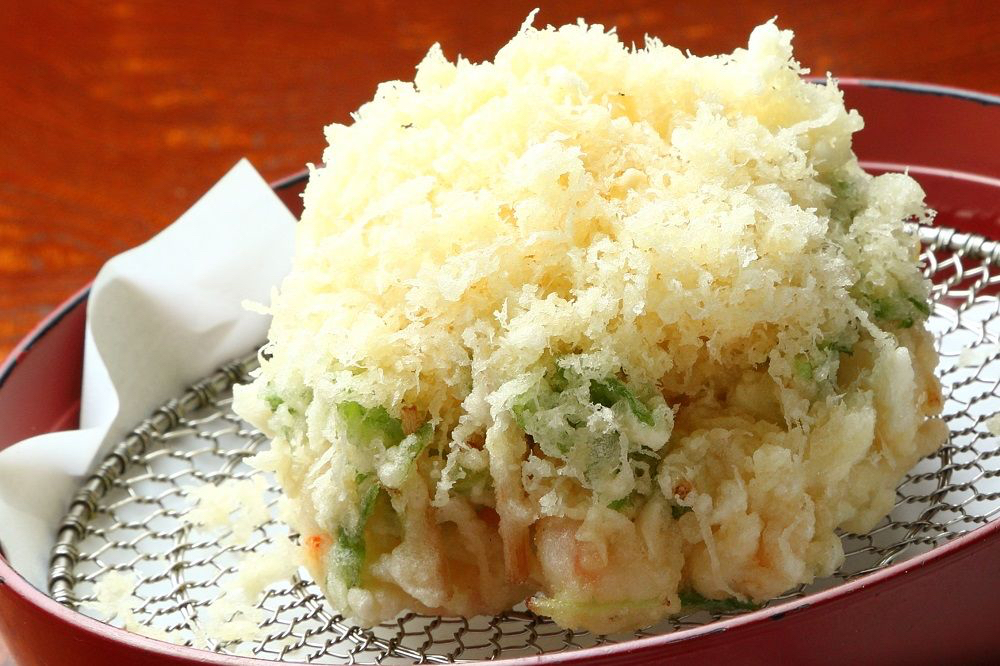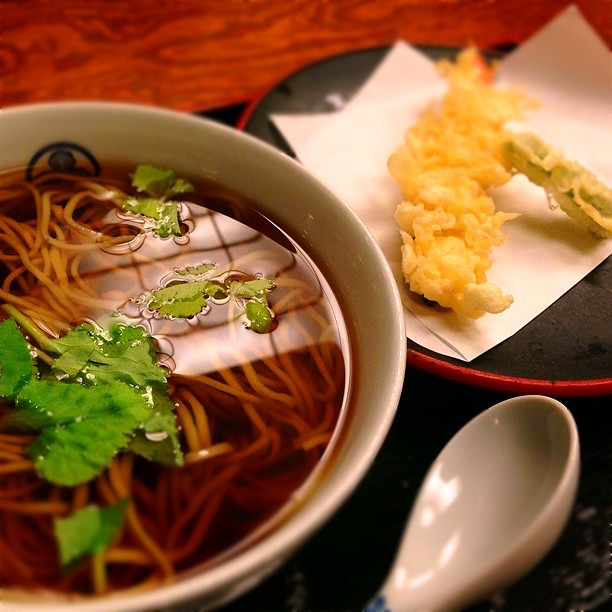 Address: Motoazabu 3-11-4, Minato-ku, Tokyo 106-0046, Japan
Phone: +81 3-3403-3401
Hours: 11:30AM-8:30PM
Closed: Open Every day
So-honke Nagasaka Sarashina Nunoya Tahee – 総本家 永坂更科 布屋太兵衛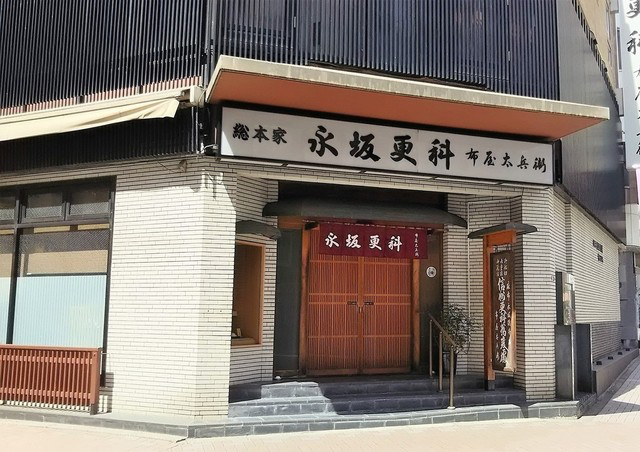 Traditional Sarashina soba restaurant where you can enjoy savory soup or sweet soup or mix them both to your taste.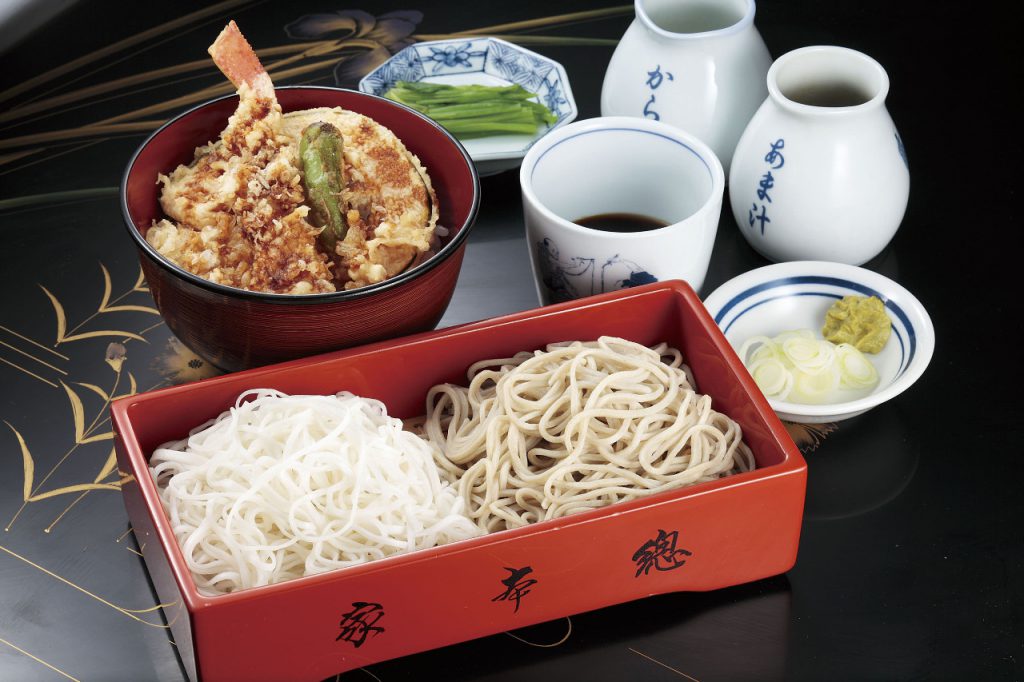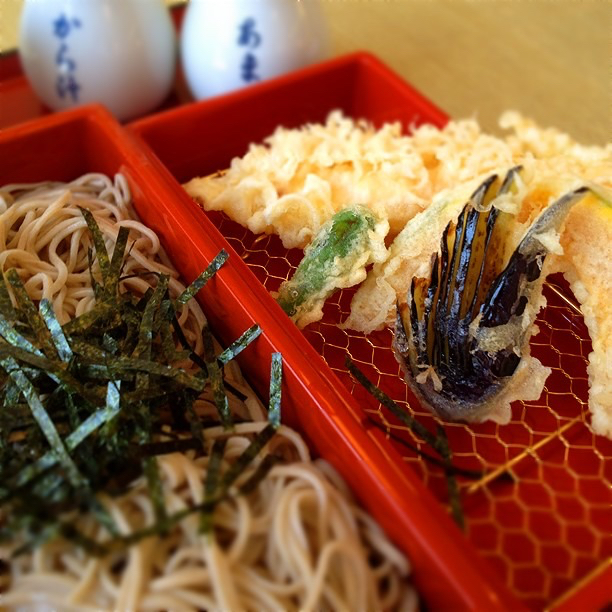 Address: Azabujuban 1−8−7, Minato-ku, 106-0045, Tokyo, Japan
Phone: +81 3-3585-1676
Hours: 11AM–9:30PM
Closed: Open Every day

Azabu Nagasaka Sarashina Honten – 麻布永坂 更科本店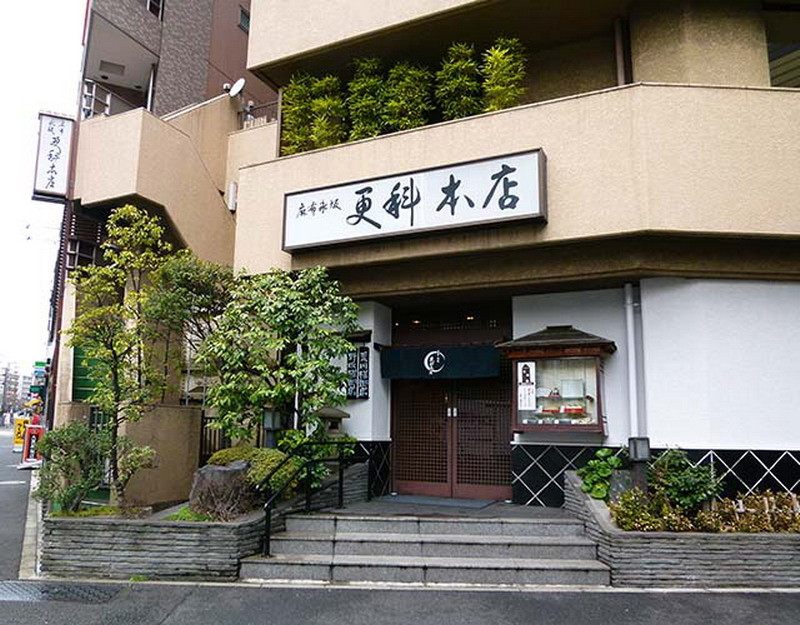 This is Sarashina soba restaurant where you can taste delicious "Curry soba noodles", which is very popular. Thick tasty curry soup and soba noodles go well together. It'll make your stomach happy and full.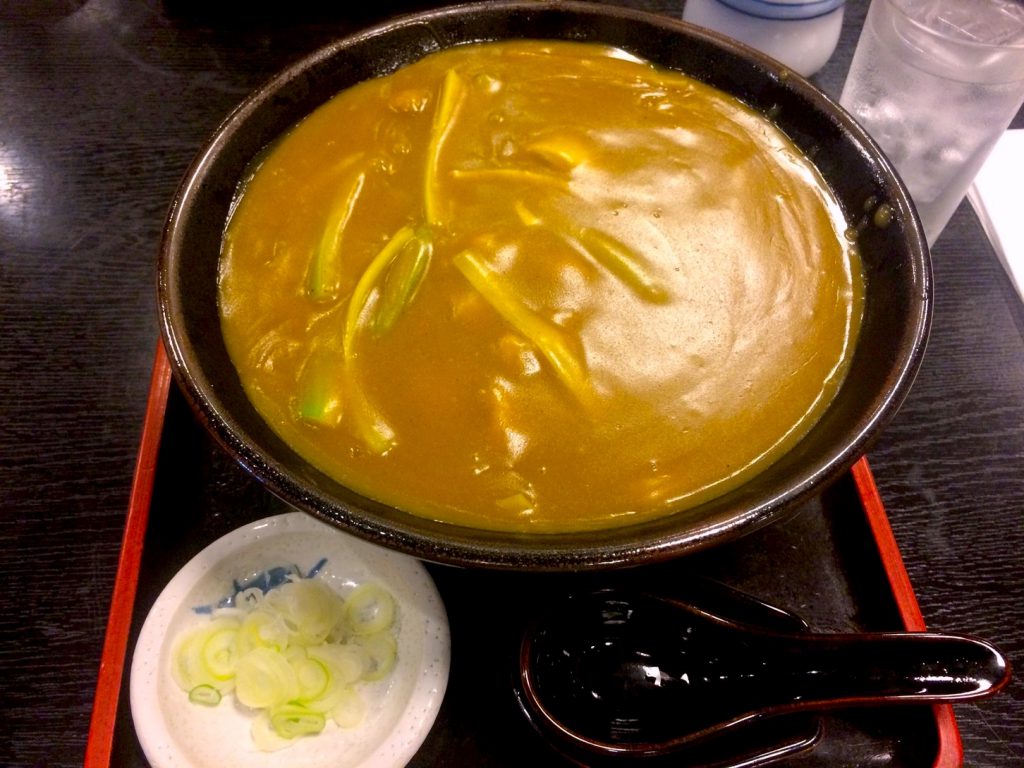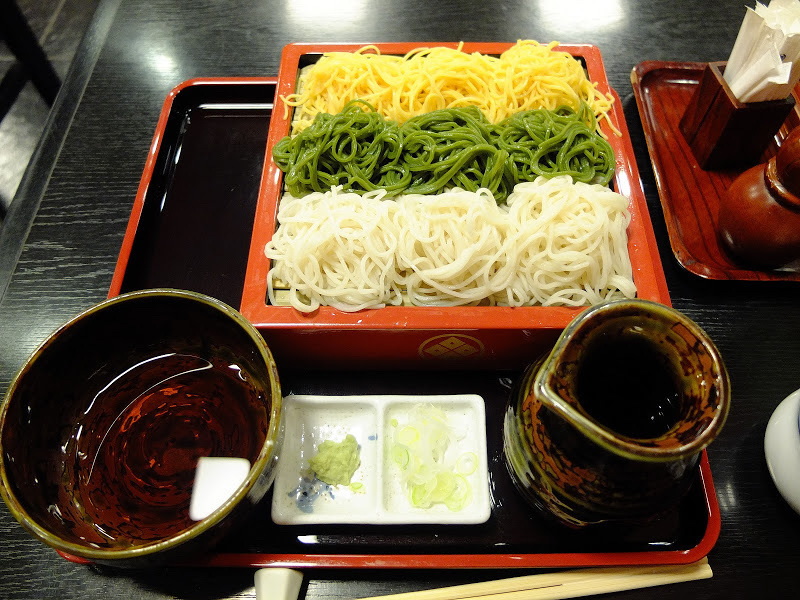 Seasonal soba which is pleasing to your tongue and to your eyes as well!
Azabu Nagasaka Sarashina-honten
Address: Azabujuban 1−2−7, Minato-ku, Tokyo 106-0045, Japan
Phone: +81 3-3584-9410
Hours: 11AM–10PM
Closed: Open Every day
Alternative soba restaurants in Tokyo
Have you found your favorite one here? It is a nice thing to know what you can expect before you enter depends on your flavor preference. The shops we've represented above are all established ones with a history. The thing is they can be pricy for everyday lunch. So we recommend you try some common soba restaurants in Tokyo that won't break your bank. Type in "Komoro Soba" (小諸そば) or "Yude Taro" (ゆで太郎), or "Hakone Soba" (箱根そば) in Google map, you might find yourself close to some of them. Try any of them since they are good and priced reasonably.
Soba restaurants are everywhere in Tokyo, but it's always good to know there are established ones we can rely on while we can enjoy reasonable soba at hand!
References
そばの歴史 (misumaru.net)
老舗そば屋9選 (icotto)
砂場蕎麦の歴史 (蕎麦屋さんに行こう!)
Related Articles
Tsukiji Market: 5 Delicacy Shops You Never Wanna Skip
Chanko Nabe: 5 Best Restaurants in Tokyo, Sumo Wrestler's Best Meal
Sake: Drink Guide to the Whole Wellness
Best Tokyo Food Tour 2017: Where Real Japanese Go