Genmaicha is a hybrid of brown rice and Japanese green tea, so to speak. To give you a little more detail, it's a Japanese tea mixed with roasted steamed brown rice and Japanese green tea (Bancha or Sencha). This 1:1 mix portion gives us amazing health benefits along with wonderful taste and flavor.
Table of Contents
What is Genmaicha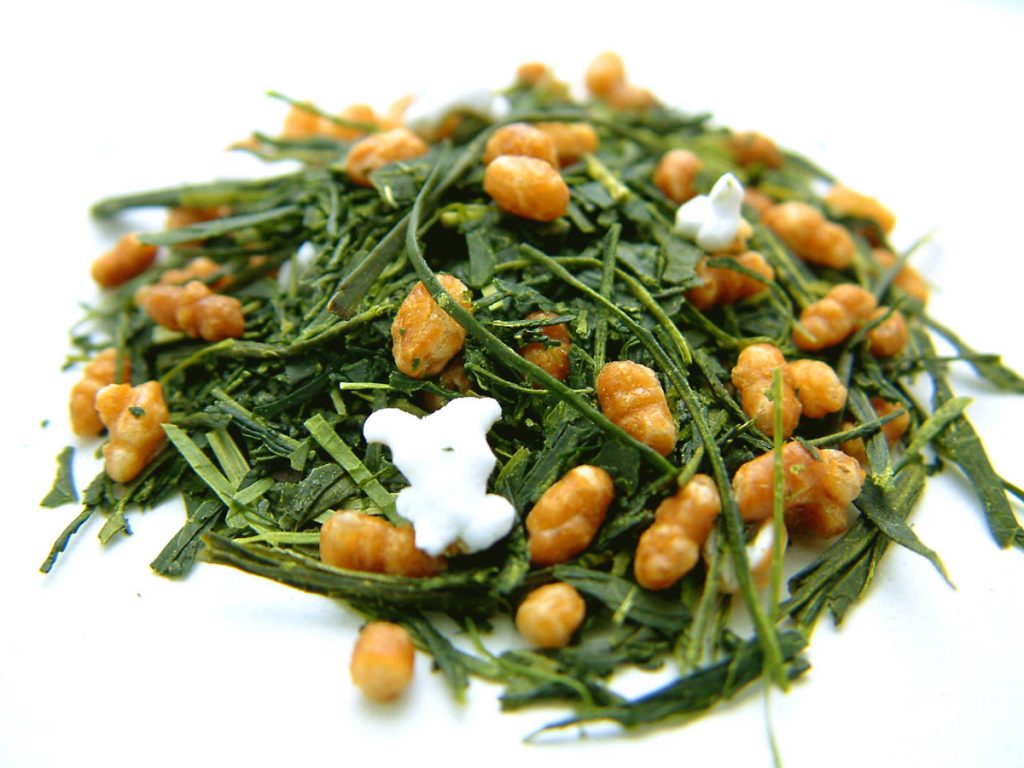 Since it contains about the same amount of roasted brown rice, it has a unique toasty and nutty flavor with a hint of popcorn and less caffeine compared to usual bancha or sencha, it is suitable for kids and elders, too.
Bancha
Although bancha is considered to be lower rank of green tea for harvesting second or third flush, it has no bitterness and refreshing flavor to it. It is good for daily use and mild so kids and elder can enjoy it, too.
For its high transparent color, bancha is largely used in bottled tea in the market.
Sencha
Sencha is a common Japanese green tea that is cultivated with a lot of sunlight through to the end ever after the new buds emerge.
Balanced amounts of bitterness and refreshing aroma, clean taste is loved by everyone in Japan as it dominates more than 80% of tea distribution in the market.
This mixture gives a genmaicha wonderful health benefits. The unique smoky flavor of genmai (brown rice) can come out rather from well-roasted brown rice than popped one. So the one with less popped brown rice is considered to be higher quality genmaicha. And about the ratio of caffeine, it differs which genmaicha you choose, but it's considered that it has a 1/30 of caffeine that of coffee in general.
Main Nutrient Compositions
Catechin
Theanin
Vitamin C
Vitamin B-complex
Vitamin E
Gamma-oryzanol
Below we will show you how these compositions can work on your body.
Anti-aging

It contains catechin that can prevent the excess amount of fat or sugar from absorbing in the body, and increases numbers of good bacteria in the gut. The health starts with having a good condition of the gut.

Anti-constipation

It can prevent constipation and improve your gut health with vitamins, minerals, and dietary fibers that contain.

Boosting metabolism

Genmaicha can boost your metabolism. Once it's boosted, more calories can be consumed and the fat can burn easily.

Anti-obesity

GABA can control cholesterol level and Gamma-oryzanol have a good effect on reducing the risk of arteriosclerosis, diabetes, and obesity.

Anti-bacteria

Catechin also works as an agent of anti-bacterial that would prevent from having cold, food poison, or bad breath.

Anti-fatigue

Vitamin B-complex can support recovering from fatigue, so that you can be healthier just by drinking cups of genmaicha every day.

Anti-spots/wrinkles/sagging

Rich Vitamins can prevent from causing skin aging, spots, wrinkles, sagging, and help promoting collagen.
When To Drink? – Genmaicha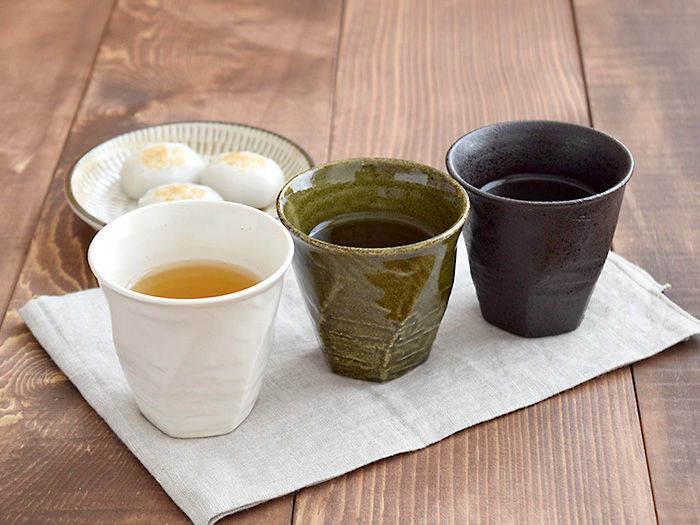 Of course, you can drink genmaicha whenever you please, but if you expect some effect on blood glucose level, the best timing is before meals. It's considered to lower the level of blood glucose.
Drinking genmaicha during meals has a wonderful effect as well. So that you can expect the effect of controlling cholesterol and fat burning. Since the taste of it is refreshing, it can go well with something which contains a lot of oil.
In addition to that, drinking it hot (warm) is strongly recommended if you have it during a meal or after meal for better digestion.
The effect should be really calm, but it's a nice thing to know that while drinking genmaicha, it supports your body to be healthier.
As it is not a medicine, you can't expect it to work like a charm, but it has its own soothing effect too, that we will see why below.
As a bonus, GABA (γ‐aminobutyric acid) and theanine have a relaxation effect. So that when you are tense, genmaicha is your best friend. It can alleviate your tension and anxiety, frustration and melancholy.
How to Prepare – Genmaicha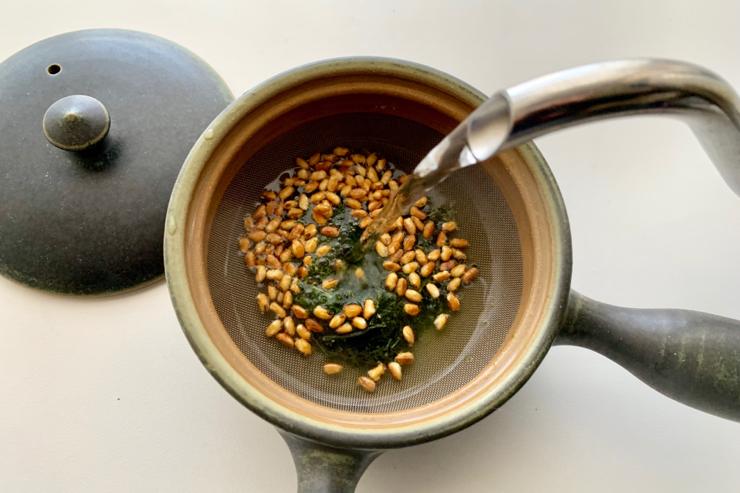 The knack of preparing good genmaicha is to extract it with boiled water in a short time. Using boiled water brings out the best aroma and catechin, beauty and health effect, can dissolve easily.
Also, prepare it with a short time prevents tannin from coming out that makes the bitter taste. Originally, it is not a type of Japanese tea, which requires a low temperature of water to bring out goodness such as Gyokuro.
Additionally, we recommend you use soft water, which makes your tea taste even better.
Where to Buy?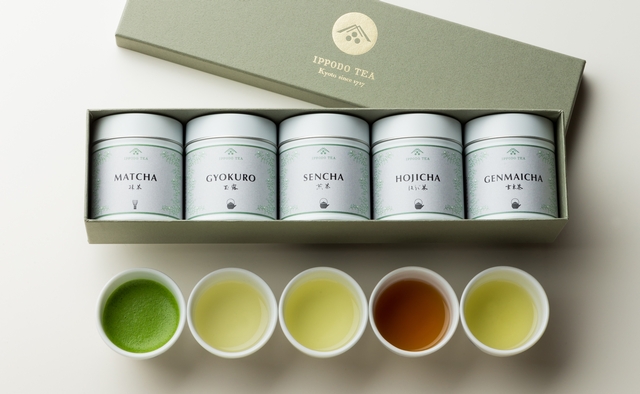 Are you ready to enjoy genmaicha? Here are our favorite tea stores where you can order yours online.
Ippodo Tea Store (you can find genmaicha under the category of Bancha).
Ippodo Tea Store has its flagship store in Kyoto and several branches in Japan. They give your lectures about how to prepare Japanese tea on-site and offer you delicious tea and food. You don't want to miss this one if you are in Kyoto or Tokyo.
ITOEN is one of the most trusted and widely popular Japanese tea brand in Japan. You can't go wrong with it. They carry wide varieties of tea that you can see in grocery stores and convenience stores all around Japan.
Do you drink genmaicha on a daily basis? Do you feel any health benefits or just feel good drinking it? Share your experience with us!
13 Authentic Japanese Tea Stores in Tokyo
Where to Buy Best Matcha? 5 Established Matcha Stores in Japan
Japanese Tea House: Architecture of Ultimate Spiritual World