Where to buy best matcha, you wonder? I assume you must be a lover. So am I. There are not a few Japanese tea stores in Tokyo and Kyoto, where you can buy matcha, but not many stores have English speaking clerks. The best part of this article is you can find stores where you can consult with clerks in English. If you want them online, go straight to Ippodo Tea Store section!
Table of Contents
WHAT IS MATCHA – Where To Buy Best Matcha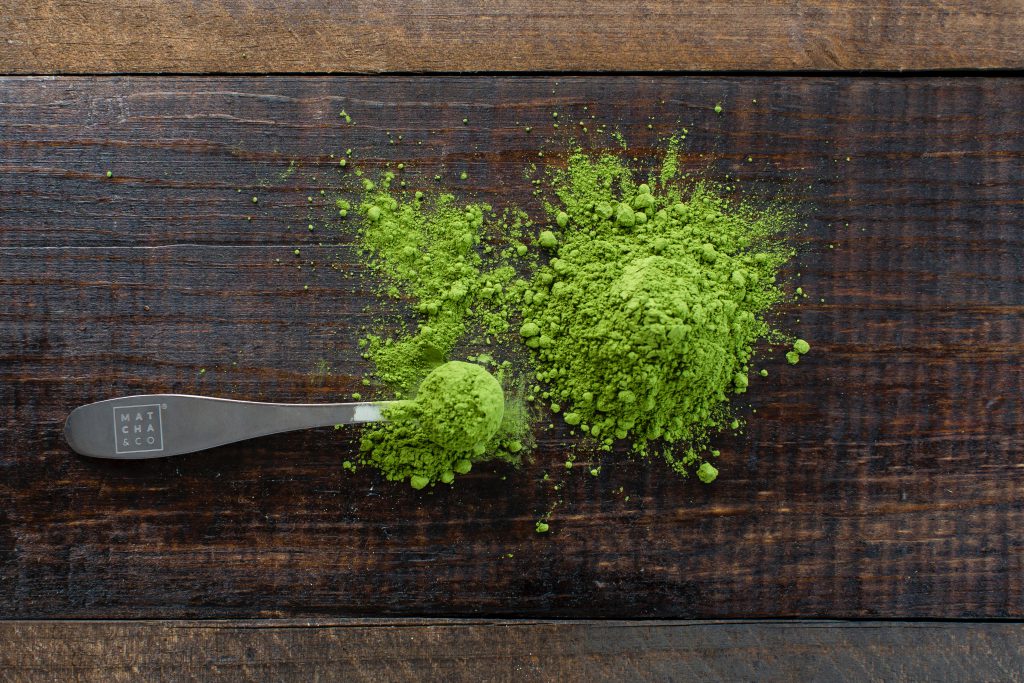 Let us share a little knowledge about matcha with you before we take a look at where to buy best matcha for you. You can skip this part if you already know about matcha.
You may be confused with "matcha" and "powdered green tea" whether they are the same. In the broad sense, matcha is one of the varieties of powdered green tea, however, is special. It originates from a different type of green tea.
Matcha is made from Tencha (碾茶: てんちゃ) while powdered green tea is made from Sencha (煎茶: せんちゃ) that is widely known as usual green tea everyone consume.
Tencha is grown in a special way by using shades to let them grow without strong sunlights that makes them contain more "Umami" flavor. It prevents Umami flavor changes to be catechin. Additionally, shading from sunlight gives the leaves darker green color compared to the ones with a lot of sunlight. It requires a lot of care and effort when they grow and the time of harvest as well. After they are picked, they get steamed, dried, and powdered. All these procedures make powdered tencha = matcha expensive compared to the usual powdered Sencha (usual green tea we consume).
The powdered sencha, familiar green tea powder we see everywhere, has its own goodness aside from reasonable price. It contains a lot of catechin which is good for your health by neutralizing poisonous active oxygen. Having a cup of hot green tea (without sugar) after a meal is quite a popular drinking habit in Japan.
What Makes the Best Matcha?
So what makes the best matcha?
Since there are a large number of different tea trees that produce, there are various s and scents they produce. Usually, is blended with different varieties of them to take a good balance of taste and flavor just like coffee. So the single-origin one is rare.
Different Producing Regions
Uji in Kyoto and Nishio in Aichi prefectures are two well-known tea producing regions in Japan. Especially in Uji, they have a history of developing cultivation, production, and processing technology of tencha for long years. The climate and soil are suitable for producing tencha and there are many experienced tea pickers for first-class products, that make them the best producer of tencha compared to other regions. In addition to that, the trees that have planted for tea production is Yabukita, however, they have been planting is unique plants that are best for tencha in Kyoto.
Having said that, the cultivation and processing techniques of other regions are largely improved, you can't really tell the quality of matcha merely by its producing region.
Be careful there are some products with some additives to make matcha not to lose its bright green color or make it a better texture. These additives can change the flavor of matcha, so not expect them to give you a genuine flavor of matcha. So whatever the reason you want the best matcha, for drinking use, baking use, or cooking use, it's best to choose the matcha without any additives.
Famous Brands – Where to buy best matcha?
There are several brands and specific tea producing regions in Japan, so knowing them by names would help you decide which one to pick.
Uji in Kyoto (宇治, 京都)
The Uji matcha is a blended matcha. Along with the Hasama-cha, the Kakegawa-cha, the Uji-cha is considered to be one of the best three teas in Japan.
Wazuka-cho in Kyoto (和束町, 京都)
This is also known for producing high-quality green tea in Kyoto. Specifically, they boast the first-rate production of tencha.
Compared to the blended matcha of Uji, Wazuka-cho produces a single-origin matcha.
Nishio in Aichi prefecture (西尾, 愛知県)
Aichi prefecture is known to be the 2nd largest production of matcha next to Kyoto. 西尾の抹茶 (Nishio no Matcha) is a well-known brand of them that is accepted by Japan Patent Office.
Shizuoka (静岡)
Although the tea of Shizuoka is known for producing excellent sencha, they produce the first-class tencha as well that would make wonderful matcha.
Suzuka in Mie prefecture (鈴鹿, 三重県)
It's known for the best producer of Kabusecha that is mild green tea, which has been slightly screened from sunlight for 1-3 weeks before picking. They produce wonderful tencha, too. Suzuka matcha is a popular product of them.
Where to buy best matcha?
So we've listed up 5 established matcha stores, every one of them has its history and high standard of the products. The first two stores are located in Kyoto and the last three are in Tokyo as well. If you are lucky enough to be in regions, have a go at it and see what best matcha looks and tastes like yourself!
Marukyu Koyamaen (丸久小山園)
Marukyu Koyamaen was founded in the late 17th century by Koyama Kyujiro. He started to cultivate and produce tea in Kokura, Uji, Kyo and they began to sell tea products fourth generations after him.
They have a strict standard of production for the color, taste, flavor. To keep its quality and safety, they run tests of viable bacteria count; coliform group; yeasts; molds. They examine residual agrochemical to make sure their products are all clean.
Additionally, they only sell genuine matcha while there are some needs of food developer and patissier who want matcha to be easy to handle which means there is some matcha with additives for different targeted purposes. Since they have been providing only high-quality matcha for the tea ceremony organization for long years, they are proud to produce 100% nature-derived matcha without any additives.
You can contact them via email for further information!
Yamamasa Koyamaen (山政小山園)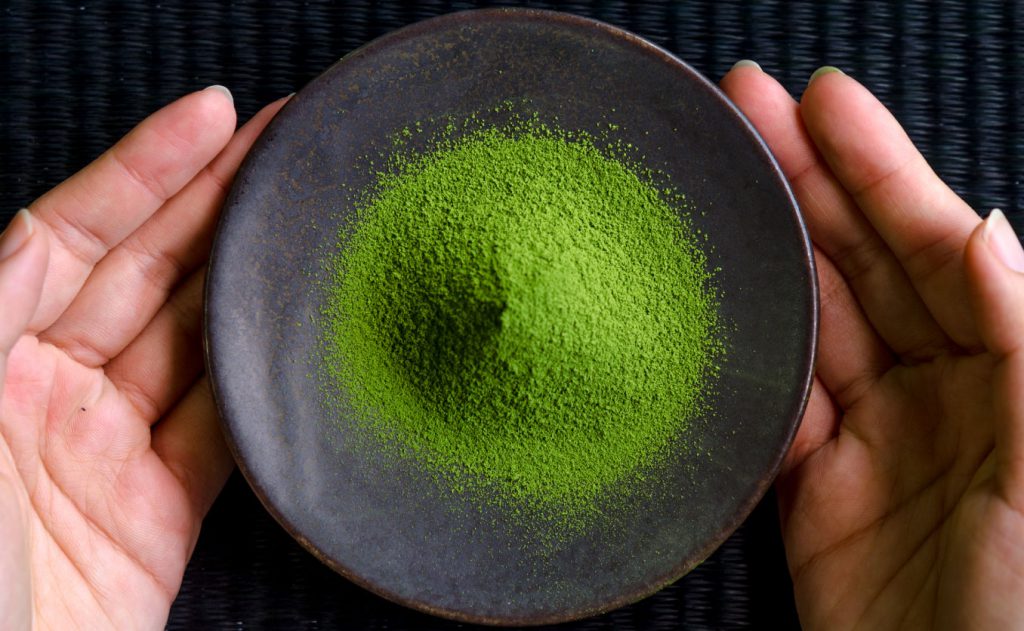 They say their tea factory is rather to be called "studio" filled with passion and inquisitive minds which reminds us of some studios in Italy full of talents of art. Just like painters pursue to find their original and best method, they pursue only the best quality green tea.
Since they are located in Kyoto, there are several retailers in Kyoto. They don't deal with online products.
Ippodo Tea Store (一保堂茶舗)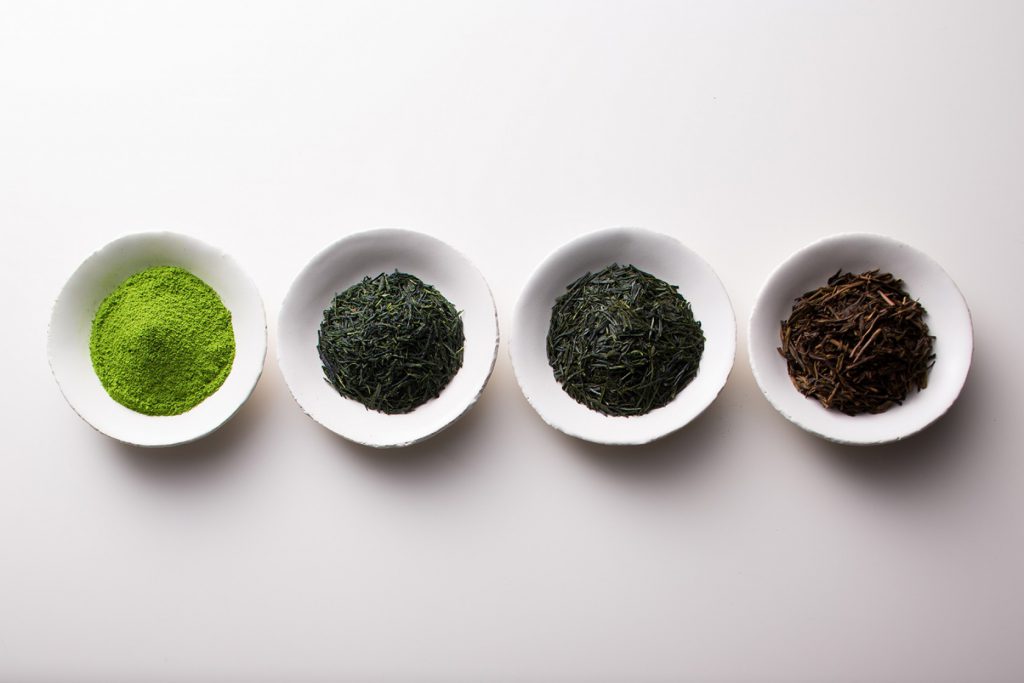 The head store is in Kyoto, but there is a branch in Marunouchi, Tokyo as well. They offer you a fun experience of trying several cups on-site and choose the best one for you. Additionally, both stores offer you a lot of classes and activities starting from how to prepare Japanese tea and more for you to appreciate matcha in-depth.
GREAT NEWS! They have an online store where you can buy their excellent products in English. Check them out from here.
Note that Ippodo Tea Store has a branch in New York, too! Check out their website from here Ippodo Tea Store New York.
Ippodo Tea Flagship Store
Address: 52 Tokiwagicho, Nakagyo Ward, Kyoto, 604-0915
Hours: 10 AM – 6 PM
Tea Store Tokyo Marunouchi
Address: Kokusai Bldg. Dori, 3 Chome−1−1, Marunouchi, Chiyoda City, Tokyo, 100-0005
Hours: 11 AM – 7 PM
Chanoha (茶の葉)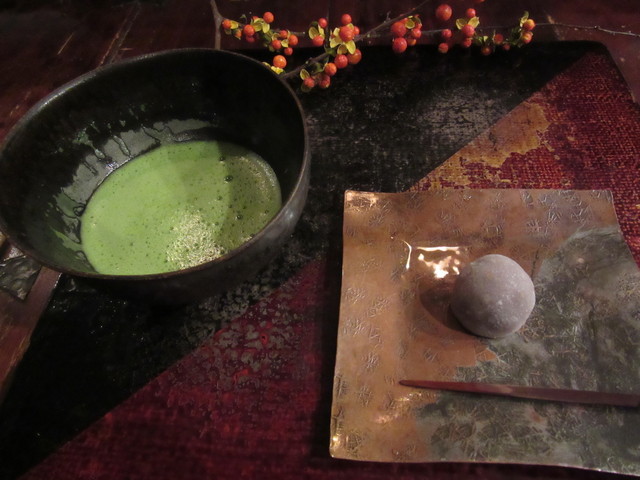 Chanoha is in Ginza where you can relax and enjoy matcha to the fullest. What makes their products unique is that they put importance on flavor and taste more than the appearance. So that they do not remove stems or flakes that would affect the taste of the tea. This is specially called "Aracha finishing" (粗茶). If you seek for the taste and flavor of the whole matcha, this is the right store for you. They have an online store where you can buy your favorite matcha in English.
Hours: 10 AM – 8 PM
Address: B1F Matsuya Ginza Building, 3-6-1, Ginza, Chuo City, Tokyo 104-8130
Gion Tsujiri (祇園辻利)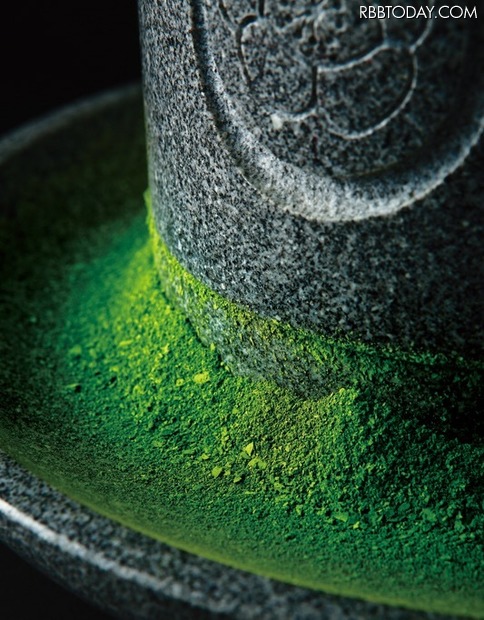 Gion Tsujiri is one of the most recognized matcha stores in Japan.
The flagship store is in Kyoto, which has been running since 1860 and there are two other stores there. If you happen to be in Tokyo, you're in luck you can visit them in Marunochi where you can easily find since it's in Daimaru Tokyo Store that is directly connected to Tokyo station. Additionally, there is another branch in Asakusa, You can enjoy sweets along with the wonderful aroma of Japanese tea. They have a mission to hand the tradition of preparing and drinking Japanese to younger generations.
Gion Tsujiri Flagship Store Kyoto
Address: 573-3 Gionmachi Minamigawa, Higashiyama Ward, Kyoto, 605-0074
Hours: Mon-Fri 10 AM – 8 PM
Sat-Sun 10 AM – 7:30 PM
Gion Tsujiri Daimaru Tokyo Store
Address: Tokyo Daimaru Store (10th floor), 1 Chome−9−1, Marunouchi, Chiyoda City, Tokyo, 100-0005
Hours: Sat-Wed 10 AM-7:30 PM
Thu-Fri 10 AM – 8:30 PM
Gion Tsujiri Tokyo Solmachi Store
Address: 1 Chome-1-2 Oshiage, Sumida City, Tokyo 131-0045
Hours: 11 AM – 11 PM
This is a bonus for you who understands Japanese so you can enjoy the wide selection of matcha products. There is even a matcha lip balm! Ujicha Gion Tsujiri Online Store
Have you found your favorite store? Have you already visited any of them? Let us know your experience there!
Bonus Tip
If you happen to be in the main cities in Japan, chances are, you can choose the best one for you in some department stores. Check the basement floor so you'll have a large selection of matcha and overall green tea products there! And it's always a good start to pick up some matcha at a nearby grocery store, see how it tastes and explore more about them as you go along.
You can also check our articles about matcha which would be an excellent reference if you happen to be in Tokyo physically!
13 Authentic Japanese Tea Stores in Tokyo
If you have a sweet tooth, you'll enjoy this article.
Matcha: 5 Delightful Green Tea Sweets Shops in Tokyo