Sakura – Cherry Blossom – is by far the iconic flower of Japanese spirit in comparison with other flowers or plants. Why? Japanese people find Sakura the most beautiful not just in its bloom, but also in its demise. Let's take a look at Sakura history and how people appreciate this annual blooming!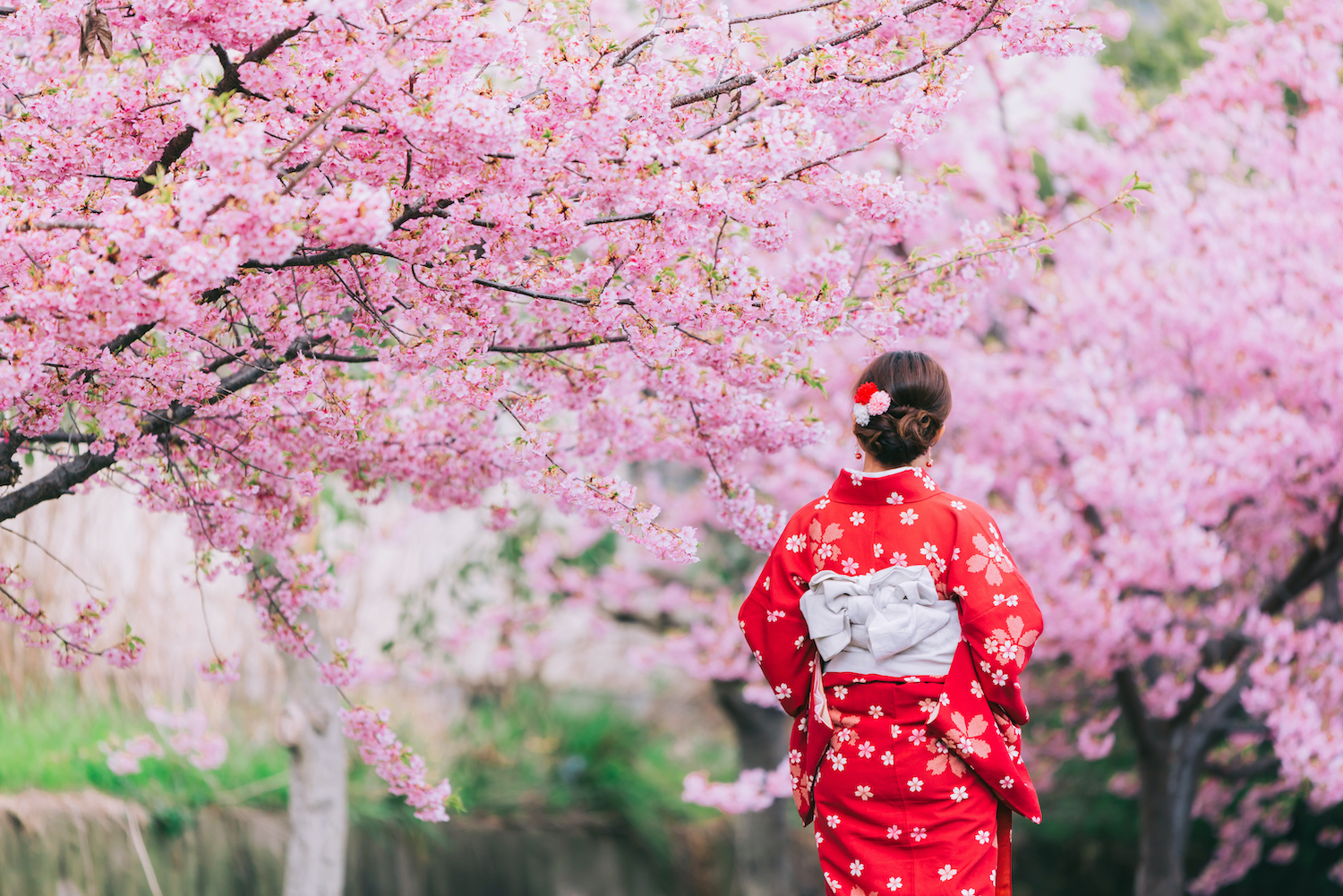 Brief History of Sakura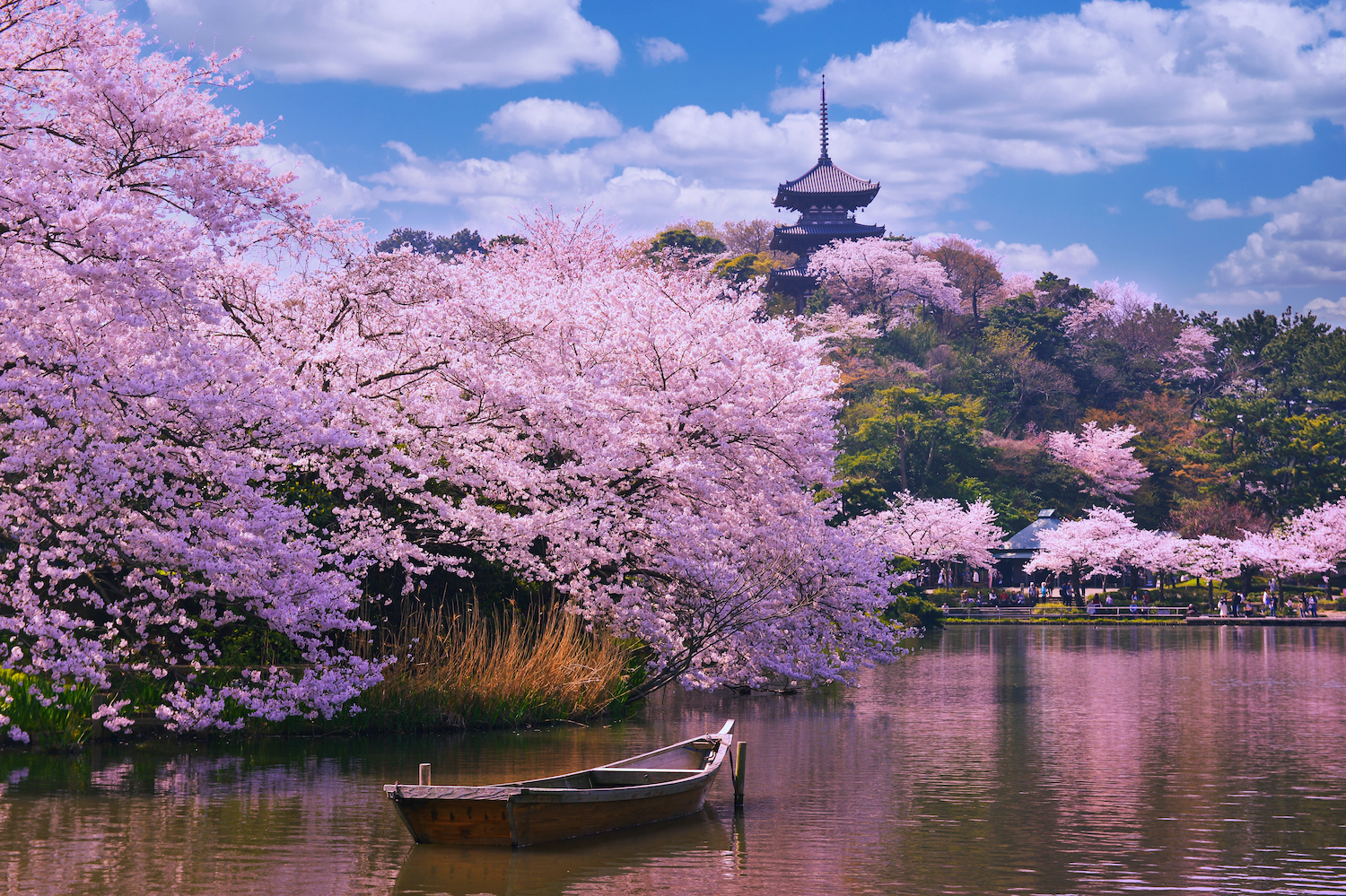 Sakura flower, Cherry blossom, in Japanese became a synonym for a flower in the Heian period (794-1185) due to the popularity of cherry blossom viewing parties among the Court nobles.
It is believed that Sakura trees contained spirits, and they made offerings to them with rice wine.
Emperor Saga is known for his love for cherry blossom, who held a Sakura viewing party, which was the first ohanami (cherry blossom viewing party) in a written record.
Ohanami tradition became pretty popular among the Samurai classes (Bushi).
In the Edo period, the ohanami custom spread over the townspeople, too, and the improvement of breeds was practiced extensively.
Sakura had experienced a critical condition at the time of the Meiji restoration (1868-1912).
Gardens and Daimyo residences where thousands of cherry blossoms planted were pulled down, it was in extreme danger of extinction.
Takagi Souemon, a gardener specialized in trees, preserved 84 breeds by transplanting them in his own garden. We owe him a lot that we can cherish cherry blossoms today.
Cherry Blossom Viewing as Annual Event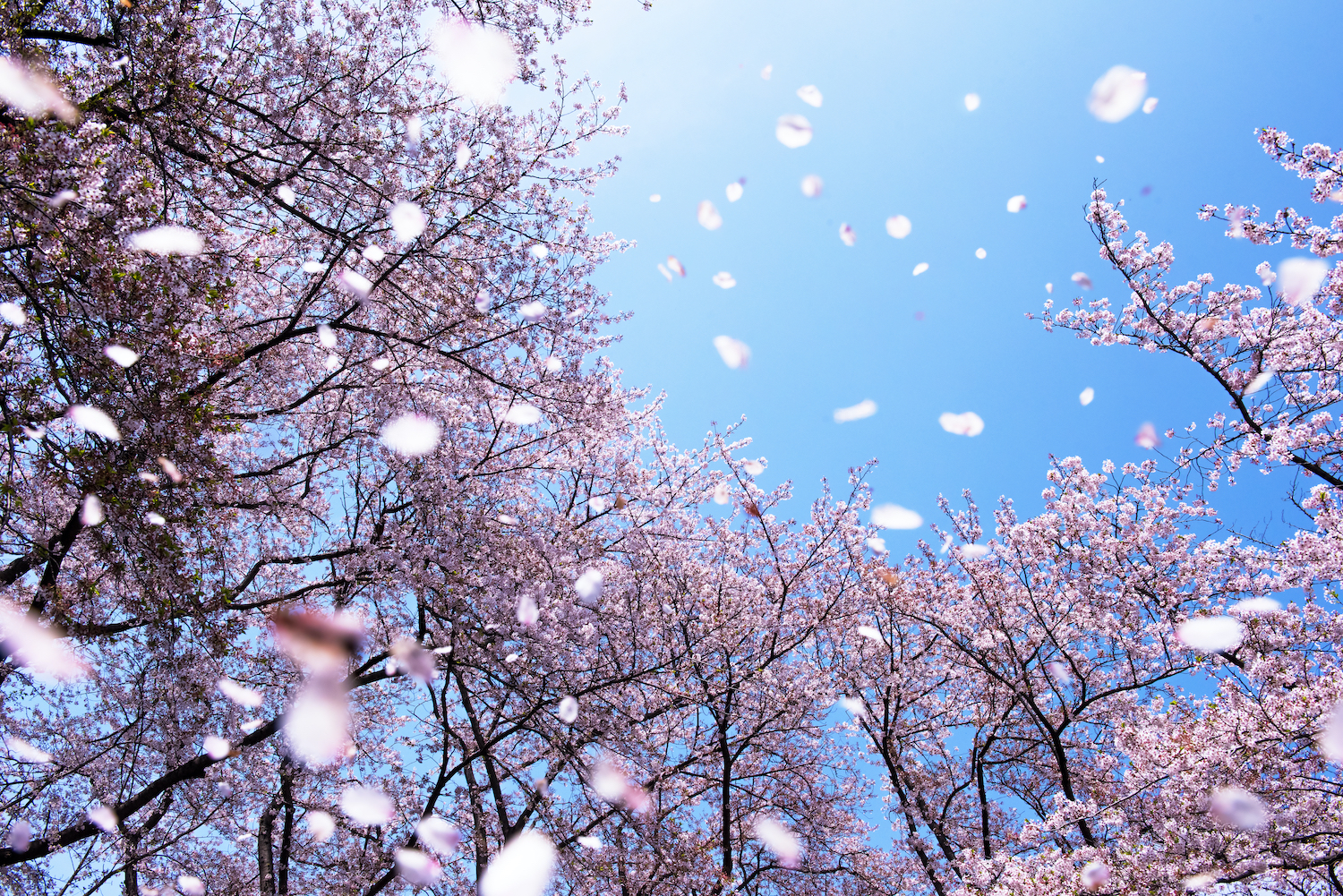 After the freezing cold winter, the spring is the most wanted and craved season of the year.
A few weeks before the first bloom of Sakura, tv broadcast begins the forecast of the Sakura front telling people exactly the exact arrival of the first cherry blossoms in each region.
It is like the whole of Japan from Okinawa to Hokkaido is waiting to get started with the big party.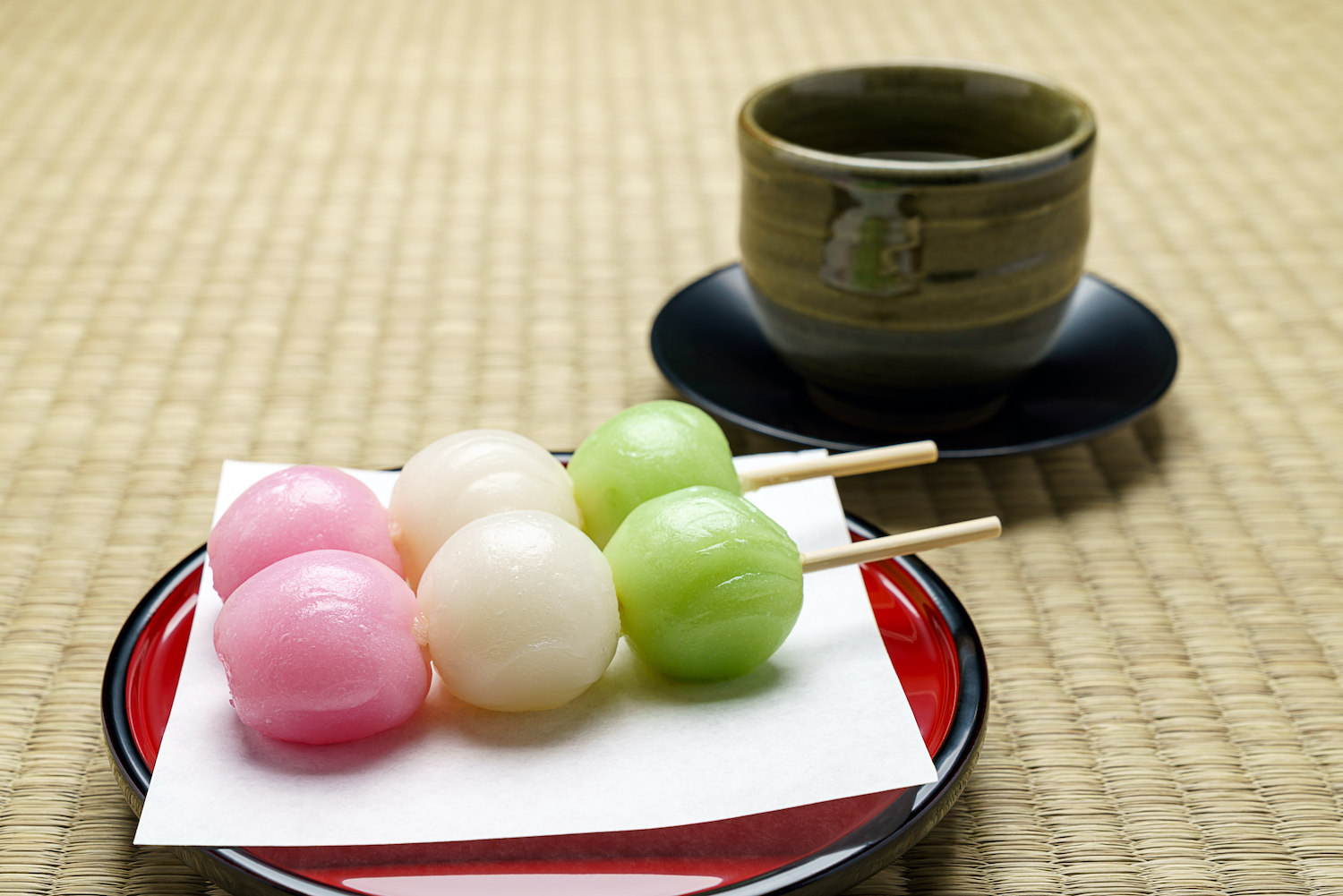 With the most relaxed and cheerful mood, people enjoy viewing Sakura with family, friends, and co-workers.
You can see them having parties during the day and the evening as well.
Some prepare their own food, but it's quite popular to get something from the convenience store where flooded with loads of Sakura related products at this time of the year.
Hanami Dango (rice dumplings) is really a lovely addition to the party.
A Shower of Sakura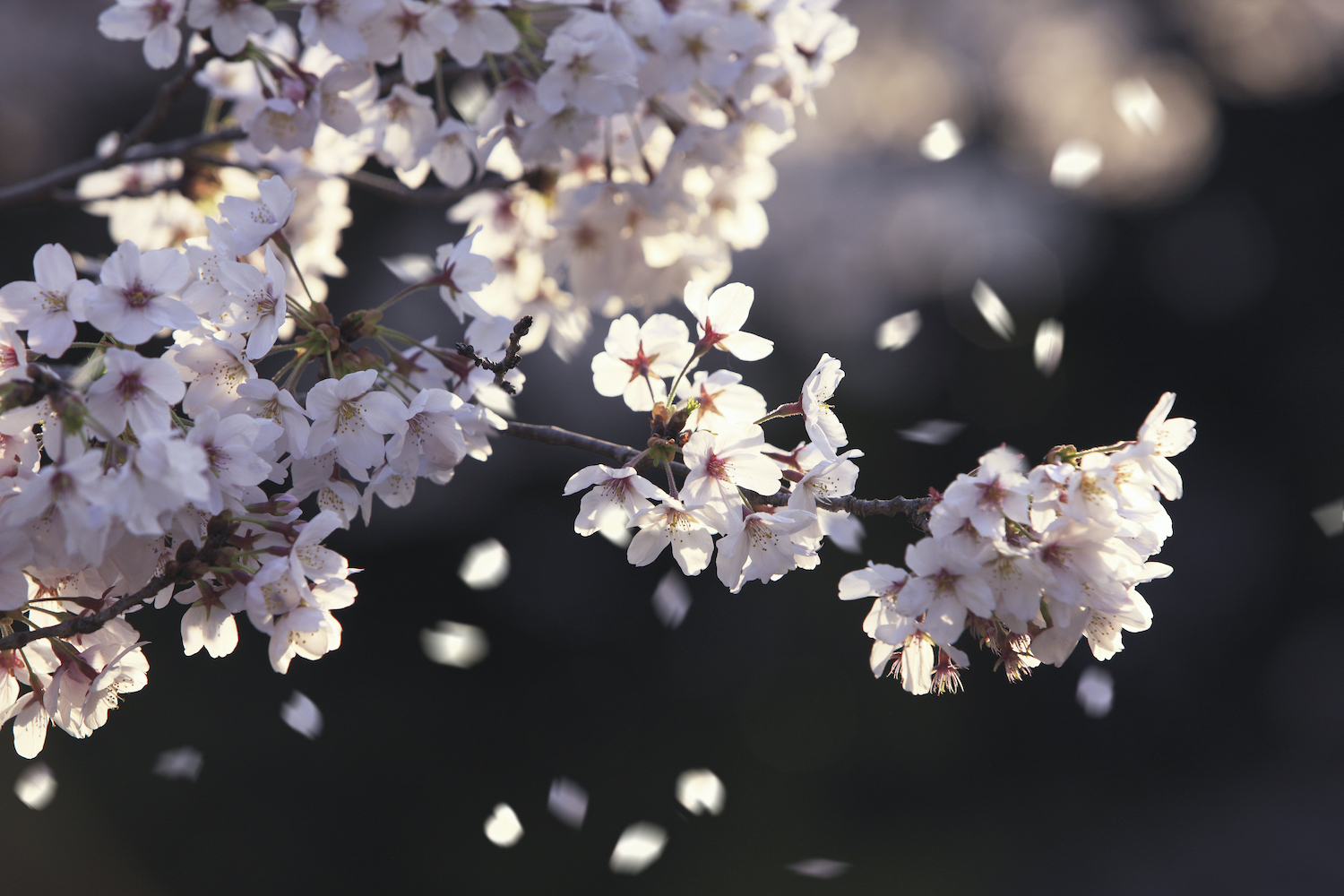 If you happen to see a shower of sakura, the scene of it would remain forever in your heart.
This happens only after cherry blossoms come to its full bloom and the strong wind washes them away.
When the blow hit the tree, you would be caught by a mixed emotion you might feel a bit pain that becomes a witness of the demise of cherry blossom and find yourself admiring it at the same time.
It's said that when a life comes to its end, it shines the most. Sakura is the embodiment of that idea in a dramatic way.
The main breed, Somei Yoshino, blooms only for a week or two, its short-lived existence makes us appreciate the time we can enjoy seeing them and let us think about the fleeting nature of life.
Night View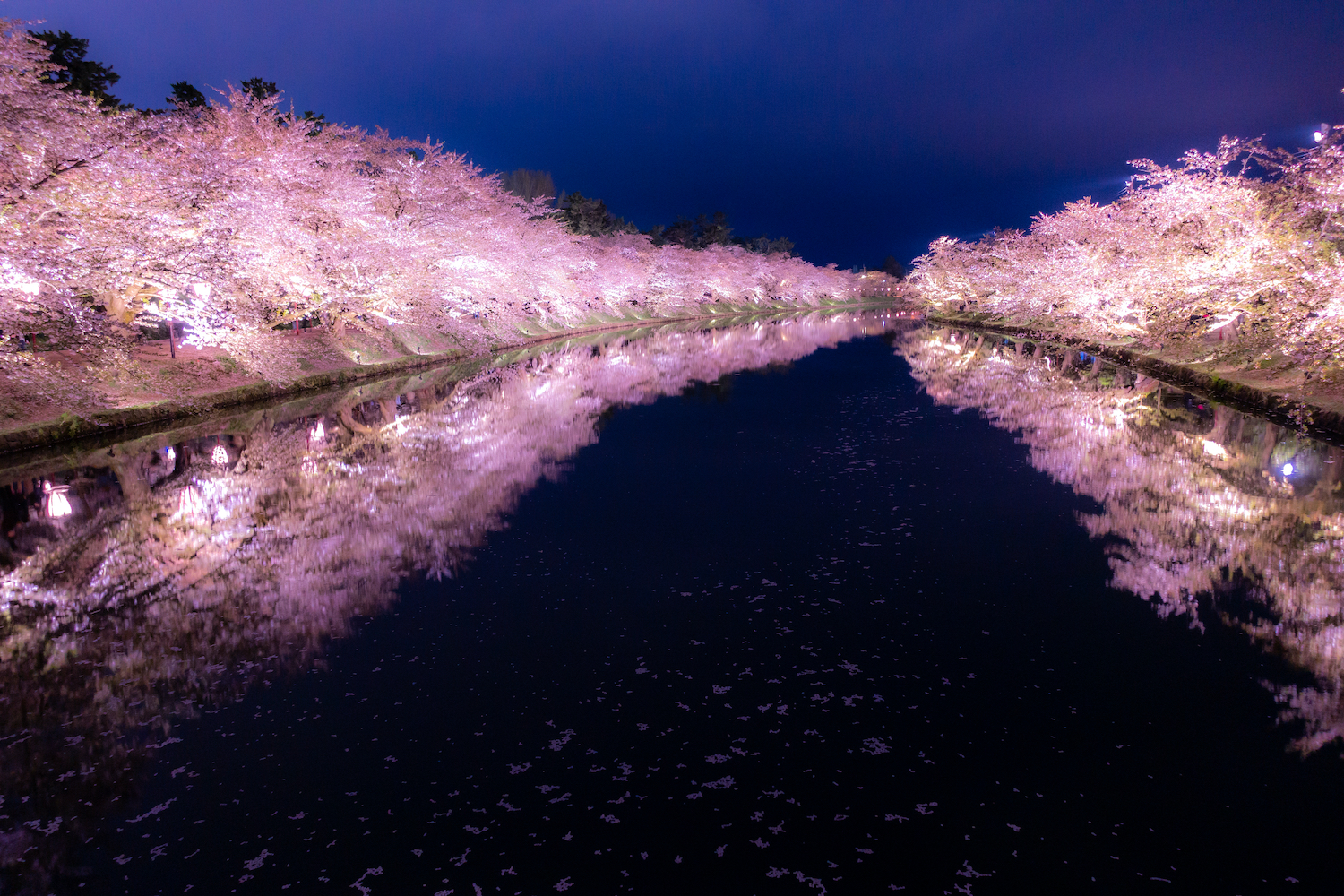 It sure is lovely to see Sakura in the daytime, but to see Sakura at night is the amazingly beautiful experience which is called "Yozakura Kenbutsu".
It is a unique custom to see the flower in the evening and at night, some parks and shrines light up it with lanterns for visitors.
Sakura Culture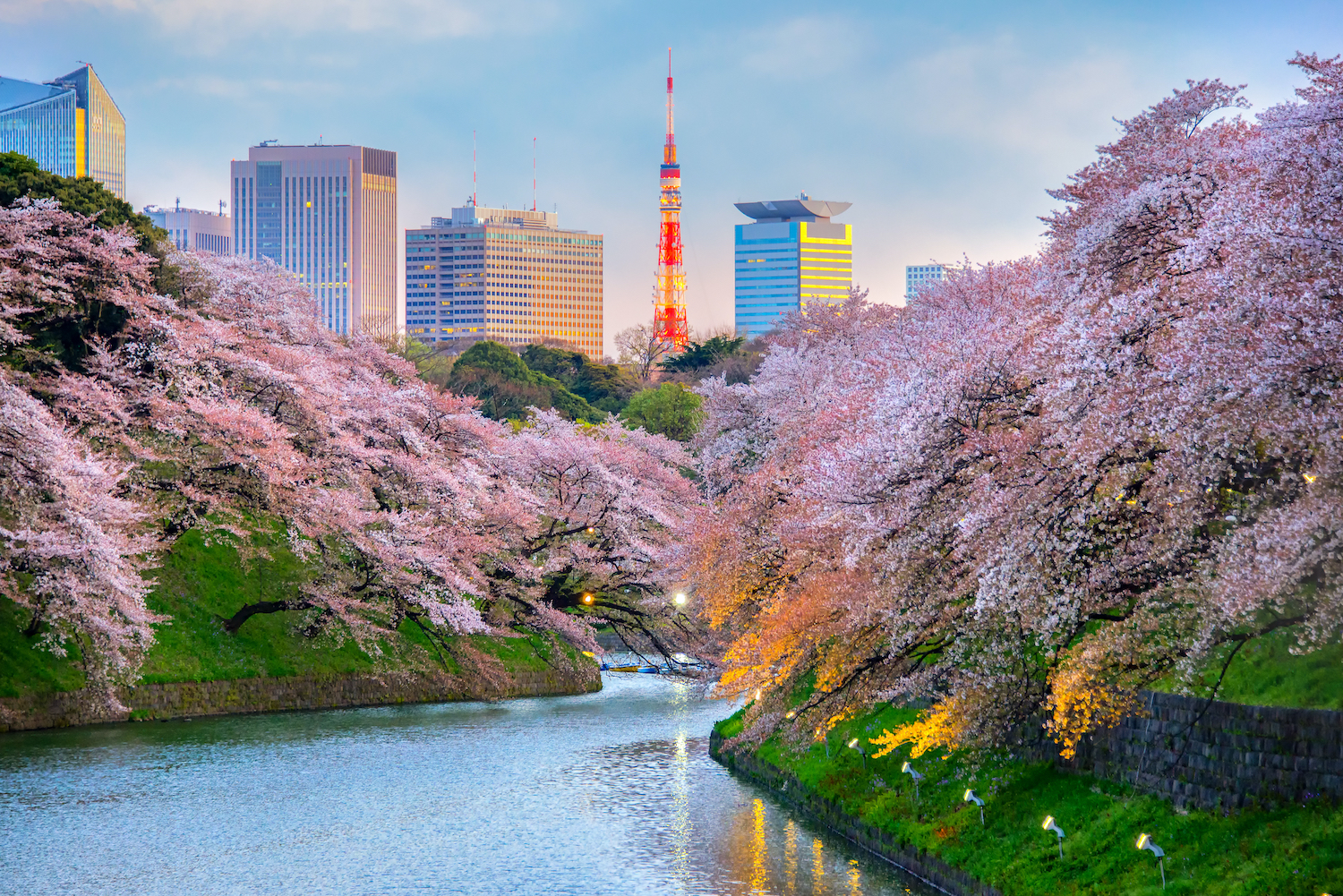 The contrast of the softness of subtle pink color and the vivid impression of its end is strikingly graceful.
Since the fiscal year begins in April in Japan; it overlaps the bloom of it.
Each individual has its own image of Sakura and the unique memory attached to it.
Sakura is the medium which reminds people of life and death in a short period of time, therefore they crave more for it.
Where and When to See?
There exists numerous places where is popular for ohanami such as Shinjuku Gyoen in Tokyo, Philosopher's Walk in Kyoto, and Mt. Ohanami Park in Fukushima to name a few.
As you can imagine, such places can be filled with crowds. If you want to enjoy the festive mood, it'd be great.
Tokyo usually sees its first blossoms in the last days of March; Kyoto follows a day or two days later, while the mountainous areas' bloom about two weeks later as beginning in mid-April.
If you prefer a little more intimate feeling, you can find cherry blossoms near you, it would be local parks, landscaped gardens, or riverbanks.
Make sure to check the weather in advance and bring your loved ones with favorite snacks and drinks would be a lovely and memorable experience for sure.
Related Article