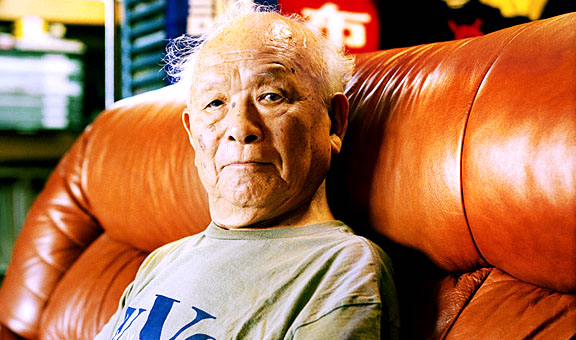 Shigeru Mizuki – a Japanese manga artist who is well-known for his Yokai manga series GeGeGe no Kitaro. Without him, Yokai (Japanese supernatural monsters) may not have been this popular in Japan. Let's take a look at his background.
Childhood – Shigeru Mizuki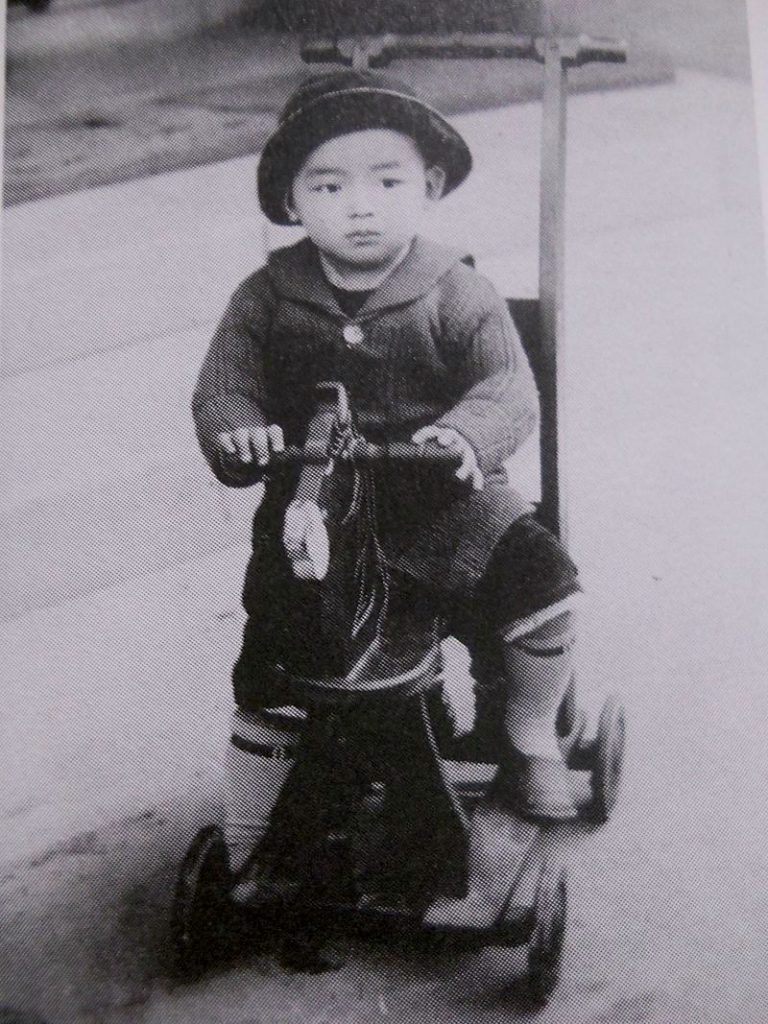 Shigeru Mizuki was born on March 8, 1922, in Osaka, Japan. When he was five years old, he had an interest in death, he tried to push his three-year-old brother into the sea. Caught by neighbors, his parent came to know what happened and Mizuki was scolded really badly.
He was raised in an environment which was relatively well, he was not a good student at the school, though. Mizuki himself admits that he keeps his own pace, no matter what circumstances he's in, he always overslept, took a good time to have a breakfast and went to school around the time the second class begins.
At the time, collecting the masthead from the papers were popular among children, Mizuki was taken up with it even after all other children got bored with it. He was a drifting, curious child, and was never good at studies at schools, but always loved drawing.
Non-Non-Ba – Mrs. Yokai Storyteller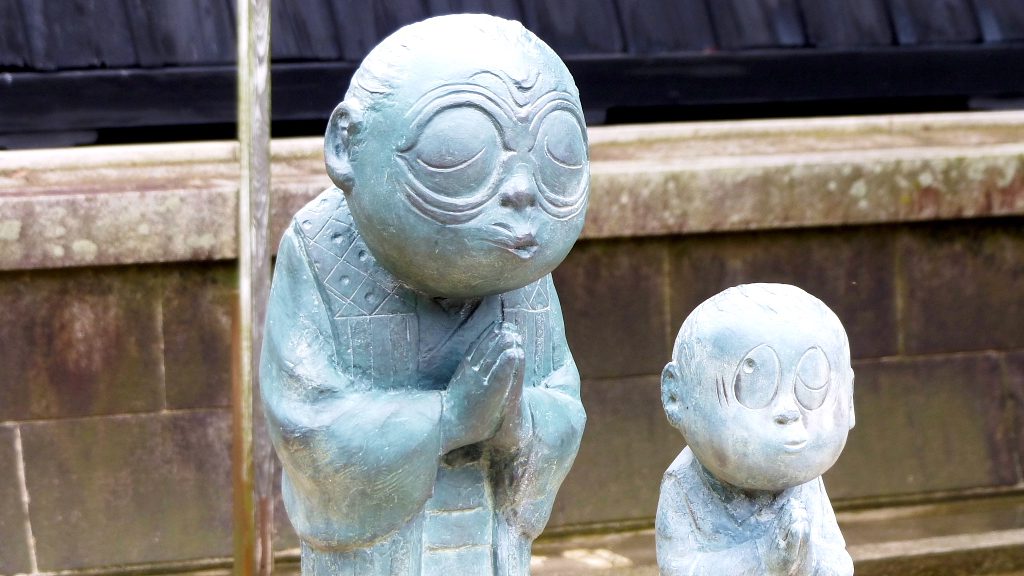 The period boy Mizuki spent with Kageyama Fusa aka Non-Non-Ba influenced him immensely. She was an old woman who was working as a maid at Mizuki's parents' home. Whoever serves the kami (deity) or the Buddha was called Non-Non-San at the time in Tottori and she was a wife of a shaman, hence the nickname Non-Non-Ba. (Ba means an old woman in Japanese)
She called the kids together and told them the stories of ghosts, yokai – Japanese supernatural monsters, and the hell. Yokai stories she told Mizuki had a tremendous impact on him, it is the origin of his Yokai Manga. Mizuki later described it's not too much to say this little old woman set the course of his career.
Mizuki said Non-Non-Ba taught him "the other world".
Military Experience – Shigeru Mizuki
The Encounter with Goethe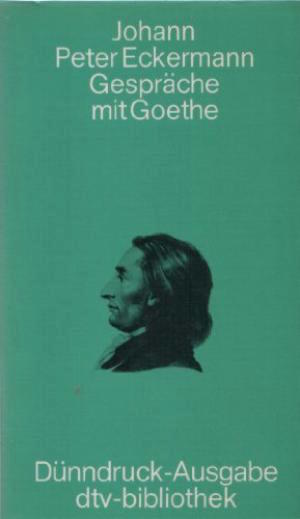 Mizuki received a special draft card on April 1943 at the age of 21.
He thought if he ever went to war, he would die, and that notion made him read a large number of philosophical books such as Buddhism books, the Bible, and other religious pieces of literature. Among all, Gespräche mit Goethe (Conversations with Goethe) written by Johann Peter Eckermann became his favorite, he would bring it with him to the battlefield.
Mizuki always did things as he pleased even in the army. His bold manner tricked the veteran think of him as a senior, he washed Mizuki's back for him in the bathroom. When he asked the senior the reallocation, he was asked which he wants to go to the north or the south, he answered the south because he didn't like the cold weather.
Mizuki thought he would be reallocated to domestic southern regiment such as Kyushu or somewhere around, but he turned pale the moment he found out he would be assigned to Rabaul, the southern battlefront which was known for its dismal state. He was sent as a recruit to Rabaul on the island of New Britain in the Australian Territory of New Guinea in the Pacific War (theater of the WWII).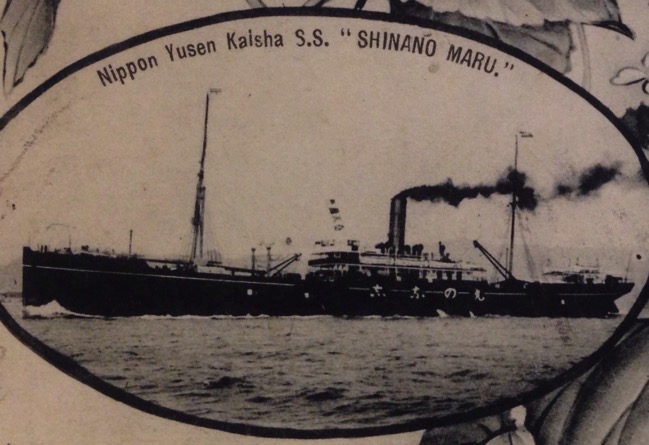 It was not an easy journey to go to Rabaul from Palau. Shinano-Maru, an old vessel which played an important role in Japanese-Russo War (1904-1905) sent him to Rabaul fending off torpedo attack from the submarines of Allied Forces.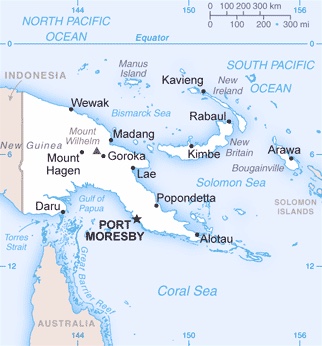 Later, they found out the troops dispatched to there after them all sunk. Soon as they landed to Rabaul, Mizuki was relieved and asked the senior "Where are we?" He got slapped badly by him.
Assigned in Baien, Mizuki had a strafing run, he was found by local guerilla members and jumped into the water in a mad rush. He was running away in naked except for his loincloth with a bayonet for a few days in the jungle. He survived miraculously under the hunting for fleeing stragglers.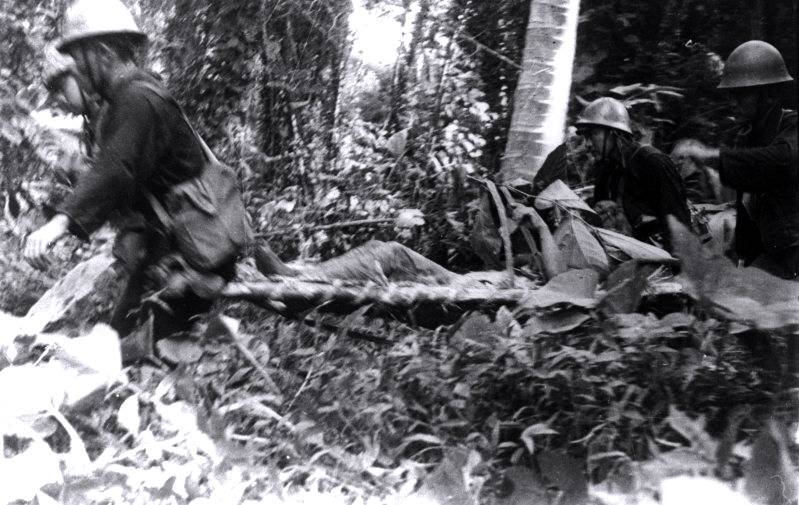 Joined in the troops again, other soldiers were pleased to have him back, but the senior reproached him for laying down his arms and ran. "Why you ran away instead of dying?" Mizuki was subjected to a cross-examination by the senior with a disgruntled tone, he was stunned. Then his senior told him he would find Mizuki the place to die, he got into a total depressive state and was caught in the idea of nihilism.
Later, he wrote about the culture, political history, and self-excoriating memoir in his Showa series below.
After a number of somber days, Mizuki contracted malaria when he caught a cold, he developed confusion due to the severe fever, wandered around the jungle, almost went missing. As one misfortune followed another, while he was in a hospital recuperating, they had a bombing strike and Mizuki lost his left arm which was his dominant arm.
He went under the surgery without anesthesia, which put him into the state of half the dead again. There was a rumor that disabled soldiers would be thrown out somewhere, but they ended up in the field hospital, were pulled into work on a farm under treatment.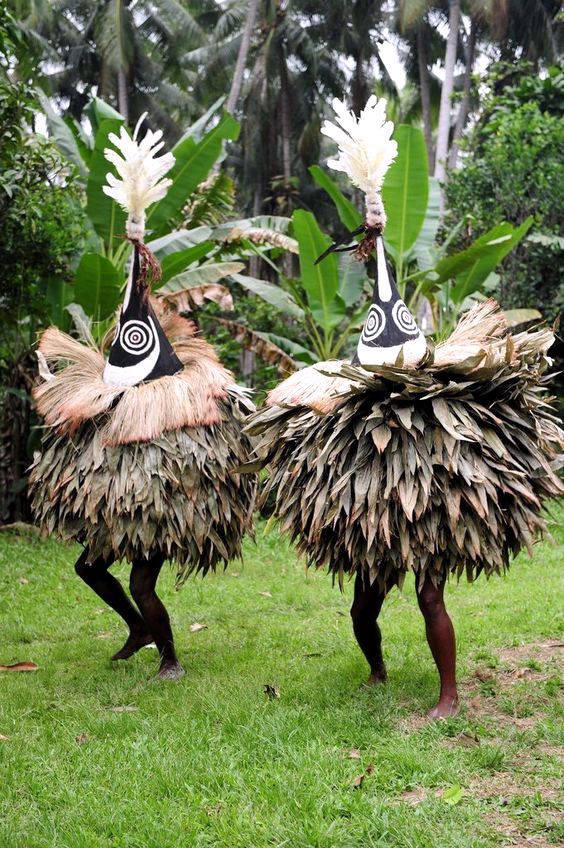 The fear of the death lessened compared to the being in the battlefront, Mizuki began to communicate with island local Tolai people. Unlike other soldiers, he never acts big, Tolai tribespeople came to like him and welcomed him. Mizuki gave them some tobacco from the supply as a token of gratitude for their kindness, built quite a rapport with each other, they accepted Mizuki as one of their members.
While Mizuki knew it's against the military discipline, he went to their settlement often, Tolai tribespeople visited him with food when he contracted malaria again.
Yokai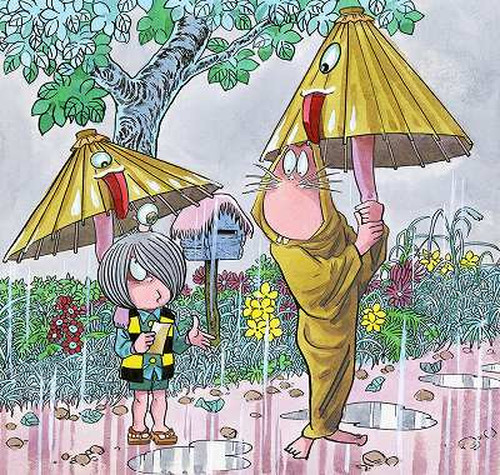 Until he turned to be 45, he was always struggling to survive as a manga artist. In 1961, 16 years after Japan lost the war, he married his wife, Nunoe, who he met just five days before.
The next year they had their first daughter while they were barely making the end meet.
Mizuki was drawing war chronicle manga at the time, despite its popularity, he was poor because he was not paid on time, he shouted at a man from the revenue who suspected he would have hidden the money.
Mizuki once thought about quitting drawing manga, but he said Kitaro which he drew before always came to rescue him when he needed him the most. He had a hard time to shift from the macabre style of drawing in the style which kids prefer.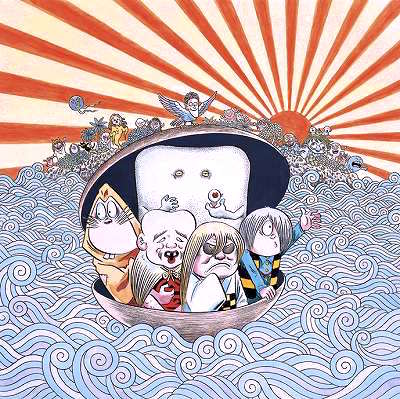 After GeGeGe no Kitaro became commercially successful, Yokai appeared in the mainstream of on Manga, TV, and movies.
The word "Yokai" used to be a technical term only in folkloristics, but Mizuki changed the game and everybody recognizes Yokai now. The combination of the pointillistic background picture looks like etching and simple cartoon characters make the unique style of him.
Japanese Yokai: Types of Ghosts and Supernatural Monsters
Mizuki revisited the island of New Britain in 2003, saw friends in the Tolai people, and rediscovered the importance of taking one's own pace. They had named a road after him in his honor. Back in Japan, he reduced loads of work to do. He again faced the financial difficulty after the first fad, he even claimed there is no such thing as Yokai when he was backed into a corner.
He lost the interest in the spiritual world and creative fire, but once again, Yokai came to rescue him. His second daughter who went to school trip told him that she saw "Mokumokuren", this remark perked him up big time and sparked his imagination again for the creation. Around the same time, Kitaro and other works had been picturized and on the air again helped his Yokai characters to boost its profile all over the generation.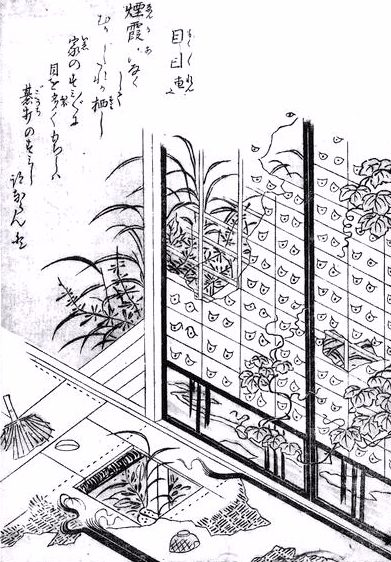 Mizuki kept a vast collection of a scrapbook as a reference for drawing, quite old Yokai-related books are one of its collection. Especially on Yokai, he gathered scrolls, very old documents, and draw Yokai based on classics as well as inventing ones himself. Where there are only documents but not drawings, he visualized them in his image, so the images of Yokai we have today largely depend on his imagination.
Mizuki Shigeru Road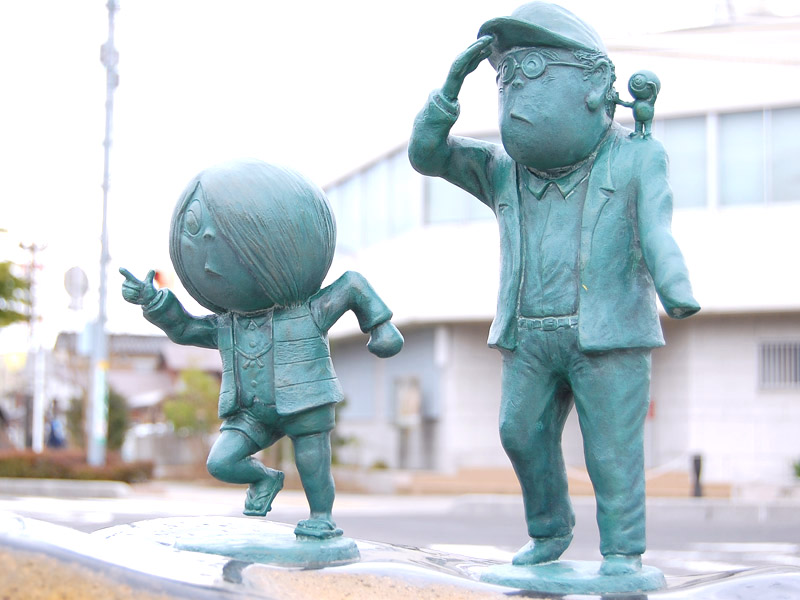 More than 150 fine bronze statues of various yokai line the stretch of Mizuki Road in Sakaiminato, the hometown of Mizuki. Spanning 800 m from JR Sakaiminato Station to Honmachi Arcade, visitors can touch those statues which stand on a black granite base. People in Sakaiminato live with them and those Yokai bring a lot of tourists there which makes the city lively.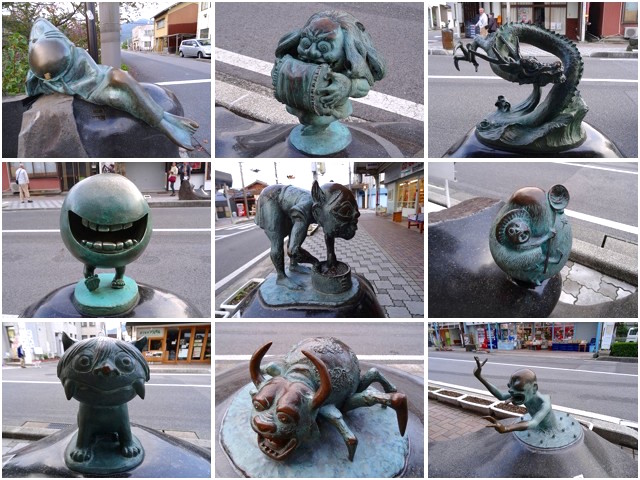 In addition, people wearing Yokai costumes sometimes appear on the street, the statues are lit up at night, giving the place the eerie air of the spirit world. A Yokai Guidebook is available from the Sakaiminato Tourist Information Center. Collect Yokai stamps found around the area and receive a free gift from the Tourist Information Center.
The Mizuki Shigeru Road (TripAdvisor)
Information
Address: Taishomachi, Sakaiminato City, Tottori, Japan
Phone: +81-859-47-0121 (Sakaiminato Infomation Office for Tourists)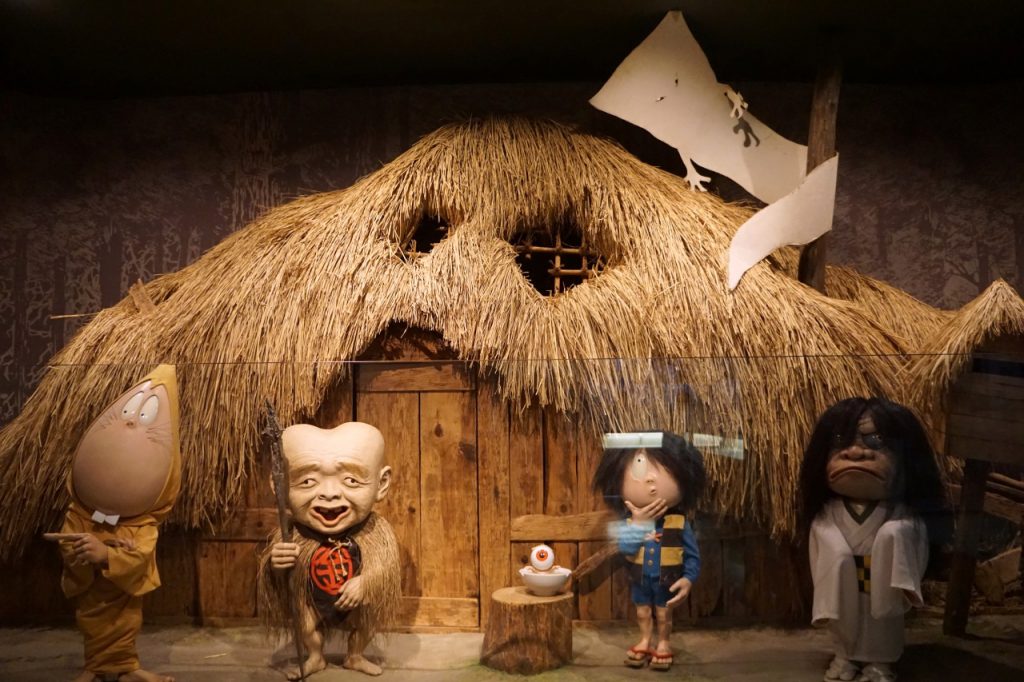 Located at the end of the Mizuki Shigeru Road and renovated in 2012, the museum was upgraded with many new exhibitions, such as a Japanese house diorama where Yokais are hiding inside, and a room replicating the Mizuki's cozy life. You can learn about his amazingly eventful life.
You can see the world of Yokai, his philosophy, and spirit can be seen through his various works. You can learn the long years of hardships and struggle to be a popular manga artist, the encounter with Non-Non-Ba, who opened the door for "another world" for Mizuki, Yokai as his source of creation.
Also, there is a cave and a house where a lot of Yokai live, you'll have a fun to find them out and know their characters.
Infomation
Address: 5 Honmachi (Honcho Arcade Street), Sakaiminato-shi, Tottori-ken, Japan (684-0025)
Phone: +81-859-42-2171
Open Hours: 9:30am-5pm
Open Everyday
Mizuki is not just a master of storytelling of Yokai, but also he is known for his World War II memoirs and his work as a biographer as he drew Showa 1926-1939: A History of Japan (Showa: A History of Japan) and others; the extreme anger, and absurdity he felt on the battlefield may have been a part of the driving force for him to draw.
Just as his most popular character, Kitaro, strives to unite the worlds of humans and Yokai, Mizuki became a master who provides a bridge between people and Yokai. Yokai teaches us to take good care of things and to respect nature and the environment.
Once Mizuki was interviewed and asked about the growing number of suicide victims. "They would be satisfied by killing themselves, let them what they want to do. Why bother? My friends, the soldiers wanted to be alive, but couldn't." Also, asked if he felt sad about his lost arm, "Never. It is more worth living without an arm rather than loing one's life."
Reference
水木しげる (Wikipedia)
Related Article