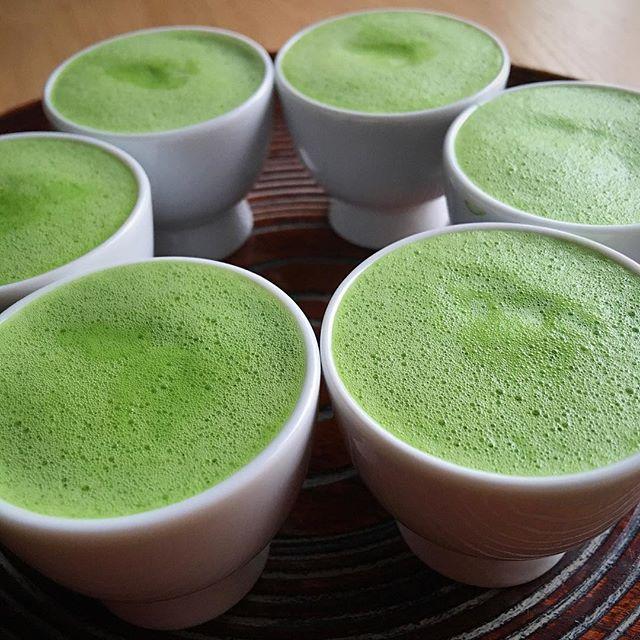 Matcha – known for its strikingly beautiful and soothing green color, is used in numerous Japanese sweets. We will introduce you 5 delightful sweets shops in Tokyo, which you don't wanna miss if you are lucky enough to be there. Also, we included awesome recipe videos you may wanna try. Wouldn't it be cool to have a great Matcha thing at home? We say yes!
Brief History of Matcha
First of all, it's said that tea drinking culture began around 2700 BC in China. Tea was consumed as a kind of medicine at the time. It originally came from China to Japan about 800 years ago. Tea in Japan was treated as medicine as well first, only aristocrats and riches had a chance to enjoy them.
In 1191, Eisai, a Buddhist monk who originated Rinzai-Shu brought back the way of tea that you put powdered green tea in hot water and stir it, as well as tea seeds. He also made shogun at the time a present of Kissa Yojo-ki (Drink Tea and Prolong Life, A Note on Drinking Green Tea for Good Health) and tea drinking culture was spread among samurai warriors as well.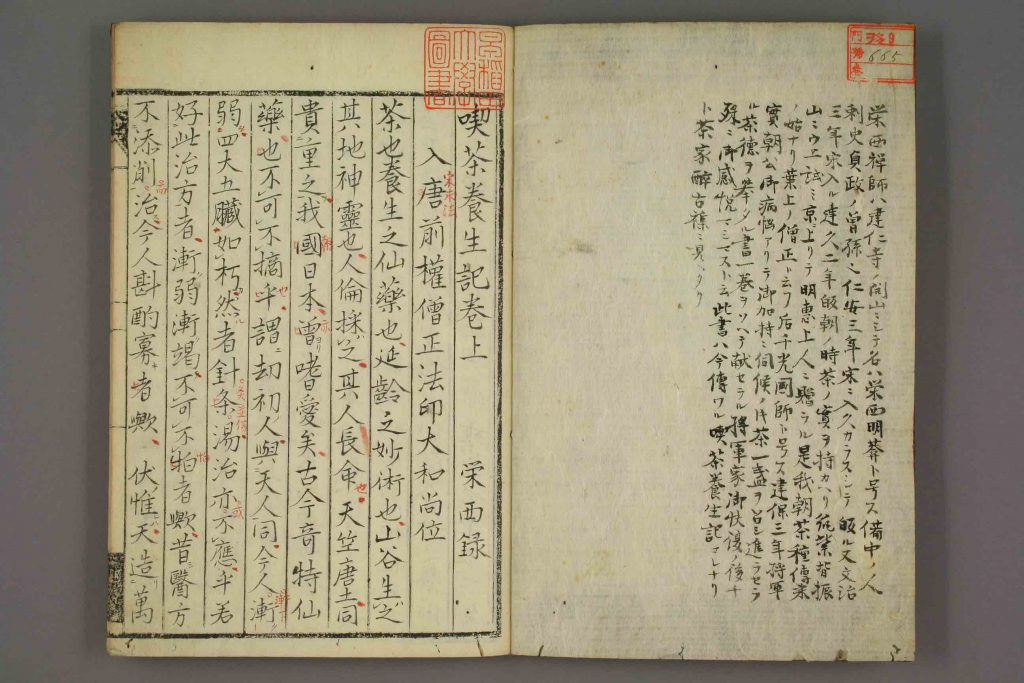 Around the 1300s, tea drinking culture was no longer confined to aristocrats and riches, but the general people began to enjoy it. In the later period, a new way of tea was developed and "Chado", the Japanese art of tea ceremony established.
Chado: "The Way of Tea" Cultivates Hospitality and Zen Spirit
Matcha Benefits
It's well-known fact that Matcha has a lot of health benefits.
Reduce one's cholesterol level in the blood
Reduce body fat effectively
Prevent from developing cancer cells
Antioxidant effect
Prevent from developing a bad tooth
What's the difference between Matcha and Powdered Green Tea?
Mainly, they used different green tea leaves. Tencha, the raw material of Matcha, is raised with no direct sunlight, therefore softer and be more flavorful. On the contrary, general green tea aka Sen-cha is used for powdered green tea, which is raised with a lot of sunlight, steamed, rubbed and dried in the process. Sencha contains a lot more catechin which is good for antioxidant effect, still, you can reap a lot of benefit from them since it's consumed wholeness.
5 Delightful Sweets Shops in Tokyo
IPPODO TEA – 一保堂茶舗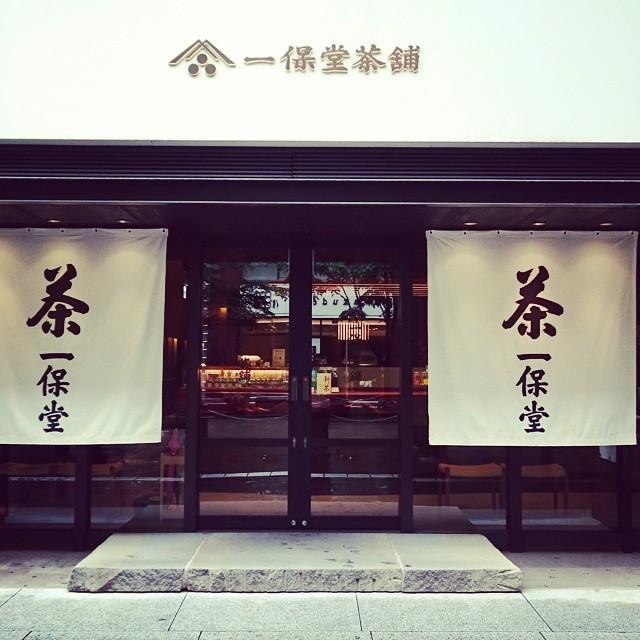 Ippodo was opened by Watanabe Rihee in 1717 as Konoe-ya dealing tea, tea cups, porcelains first in Kyoto. Its specialty is Japanese tea, especially Uji Tea which is known for its sophisticated scent and flavor. Tea quality changes due to the weather each year, they blend a variety of tea to make the quality stable.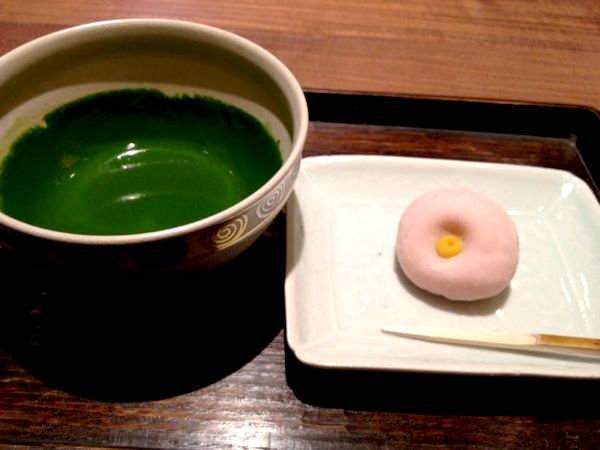 They are truly passionate about encouraging people to have more tea experience, holding a class of how to serve a great tea, having a conversation with customers and choose the best ones for them. They are more than willing to answer your questions about tea.
Wagashi: Traditional Japanese Sweets of Four Seasons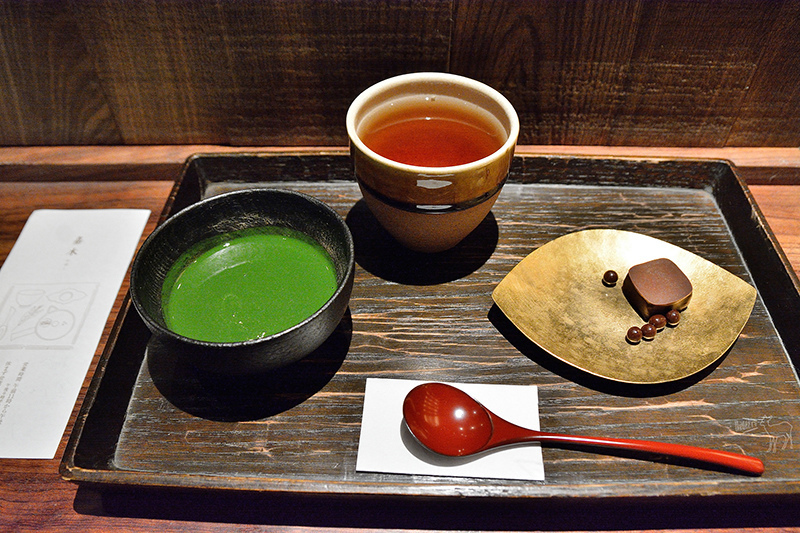 IPPODO Marunouchi
Address: Kokusai Bldg 1F, Marunouchi 3-1-1, Chiyoda-ku, Tokyo 100-0005, Japan
Phone: +81 3-6212-0202
Hours: 11AM-7PM

Saryo Tsujiri Daimaru Tokyo – 茶寮 都路里 大丸東京店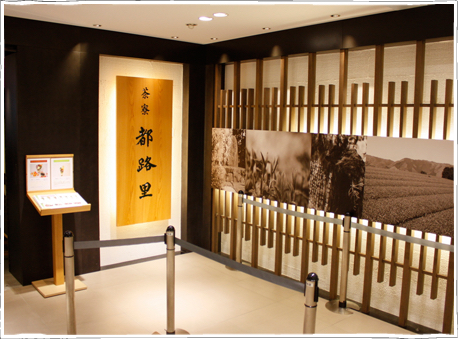 Saryo Tsujiri was opened in 1978. They wish young generation to experience authentic tea, enjoy it. You can feel the calm and sophisticated air of Gion, Kyoto through their delectable tea and sweets.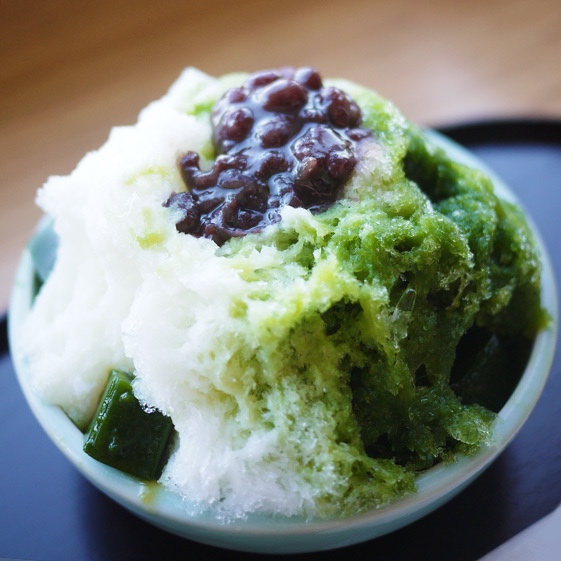 High-quality Uji matcha never disappoints you. Take a seat by the window and enjoy the views of Tokyo station and its surroundings with a delightful matcha desserts here.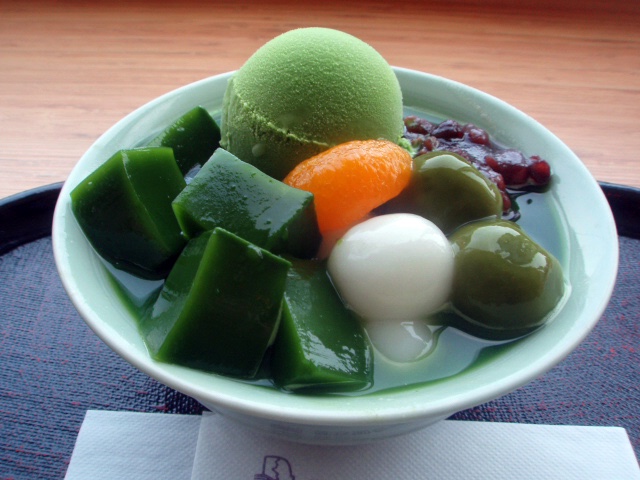 Saryo Tsujiri Daimaru Tokyo – 茶寮 都路里 大丸東京店
Address: Daimaru Tokyo 10F, Yaesu-kita exit Tokyo Station, Chiyoda-ku, Tokyo, Japan
Phone: +81 3-3214-3322
Hours:10AM-8PM
Thu. Fri. 10AM-9PM

Chacha-no-Ma – 茶茶の間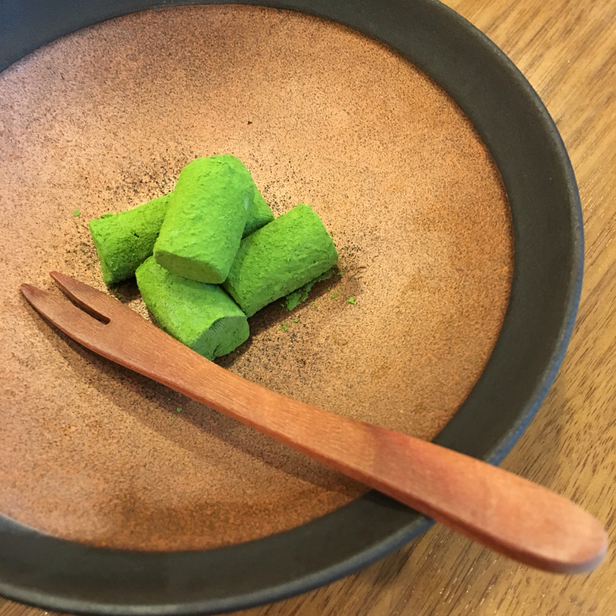 Chacha-no-Ma focuses on one tea firm and one tea variety to bring out the unique flavor and scent of that tea. They are proud of introducing exquisite tea culture and handing this tradition to the next generation.
You love Chocolate? Matcha chocolate, which used high-quality Nishio matcha they serve will melt in your mouth.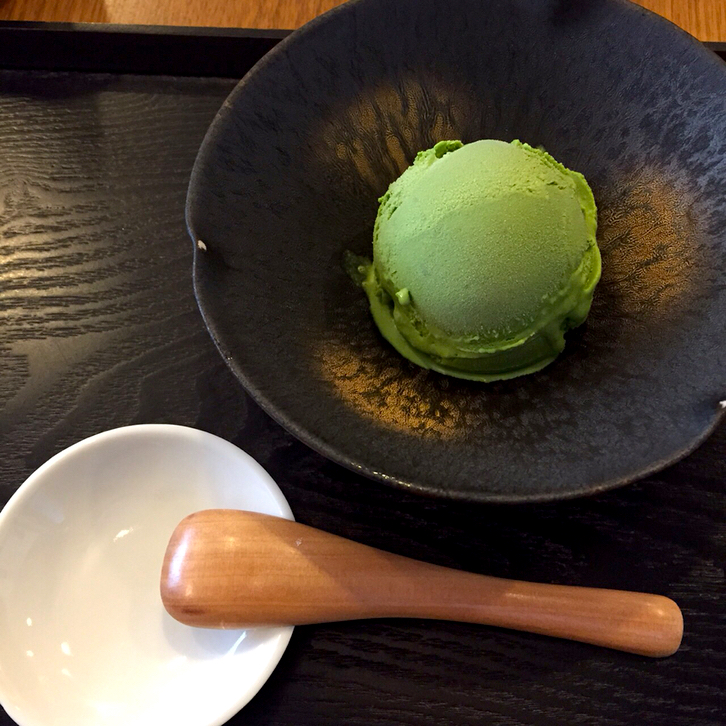 All of the sweets they make are considered to go well with tea, which means they taste the best when they are eaten together. To bring out its best flavor and taste, sweets have less sugar.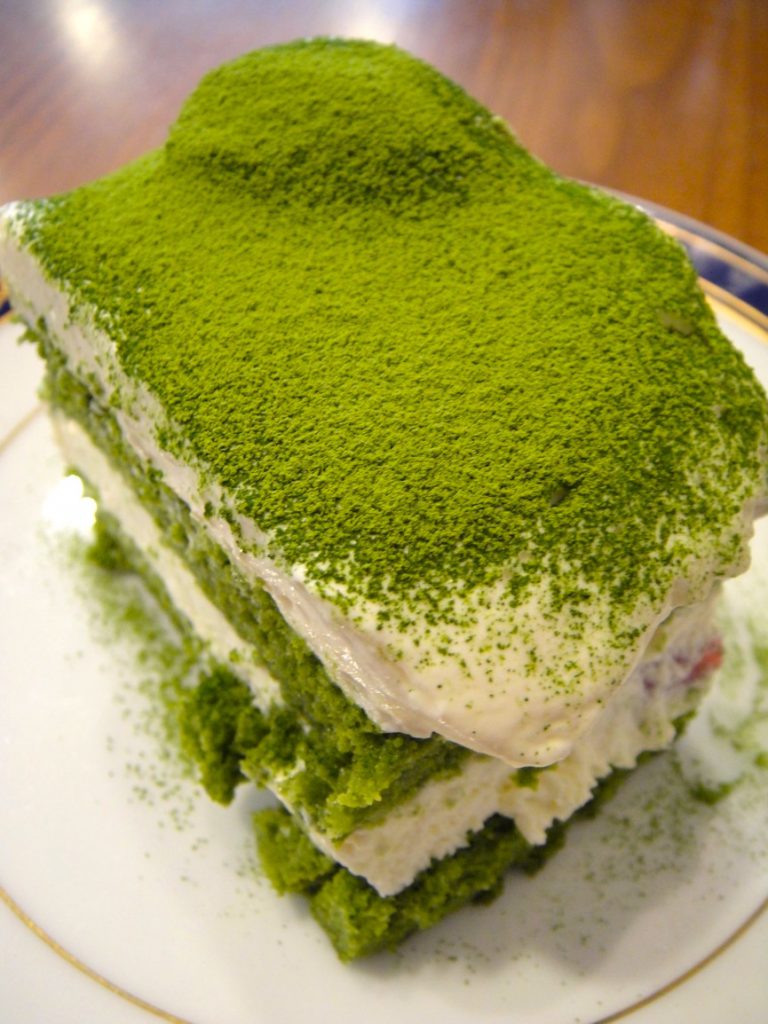 Chacha-no-Ma – 茶茶の間
Address: Zingumae 5-13-14, Shibuya-ku, Tokyo 150-0001, Japan
Phone: +81 3-5468-8846
Hours: 11AM-7PM
Closed: Mon.

Cha-no Shizuku – 茶のしずく
Cha-no Shizuku was opened in 1849, so they've been running their business more than 150 years now. Both exterior and interior had been renovated, it looks like a modern cafe, you can't tell it's been here since Edo era by its appearance.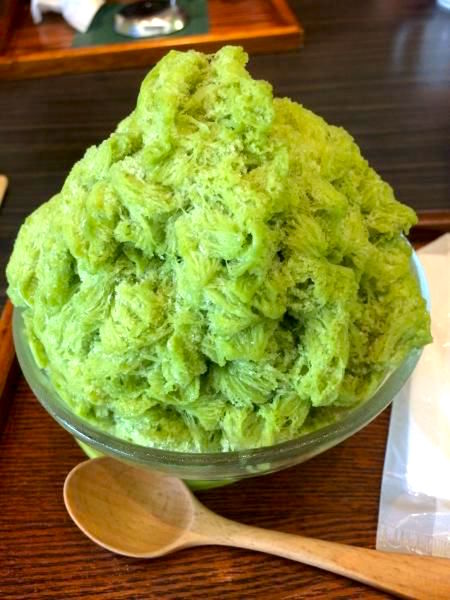 The good thing about this shop is they serve Matcha sweets with not too sweet taste, so you can sense its flavor really well.
Address: Takino-gawa 6-1-4 Kita-ku, Tokyo, Japan
Phone: +81 3-3916-1964
Hours: Mon. – Fri. 9AM-6:30PM
Sat. Holiday 9AM-6PM
Closed: Sun.
Shimura – 志むら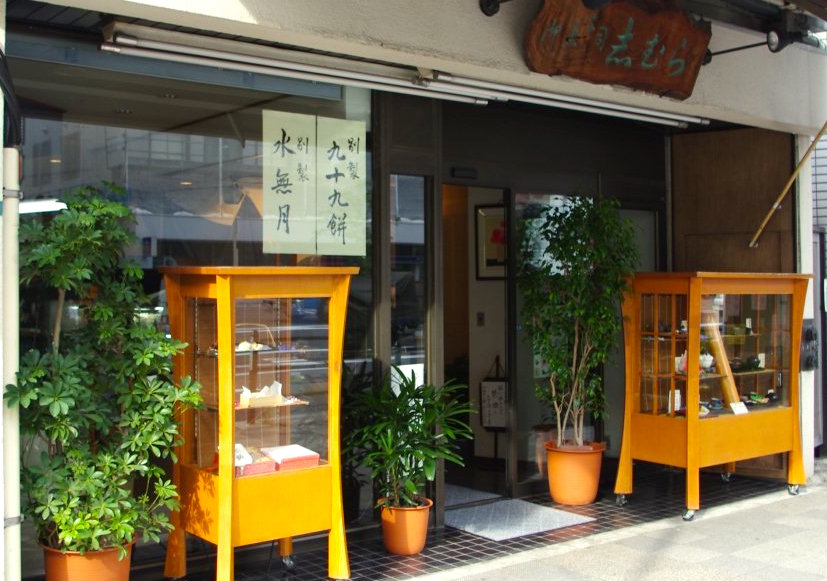 Shimura was opened in 1925, it's been popular for Shaved Ice which you can enjoy from late April to September.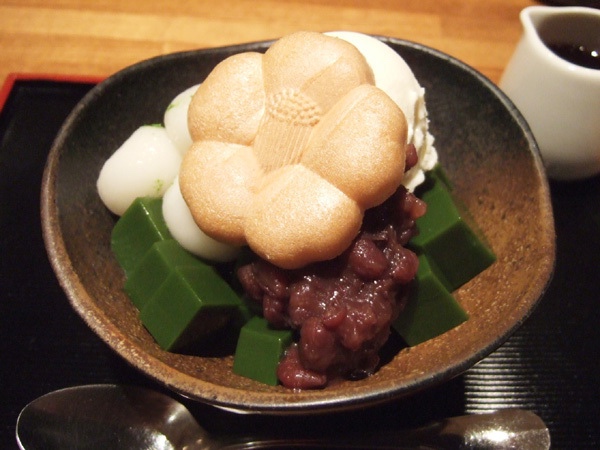 Bitter matcha and sweet red bean paste go well together splendidly, it makes you wanna come back more.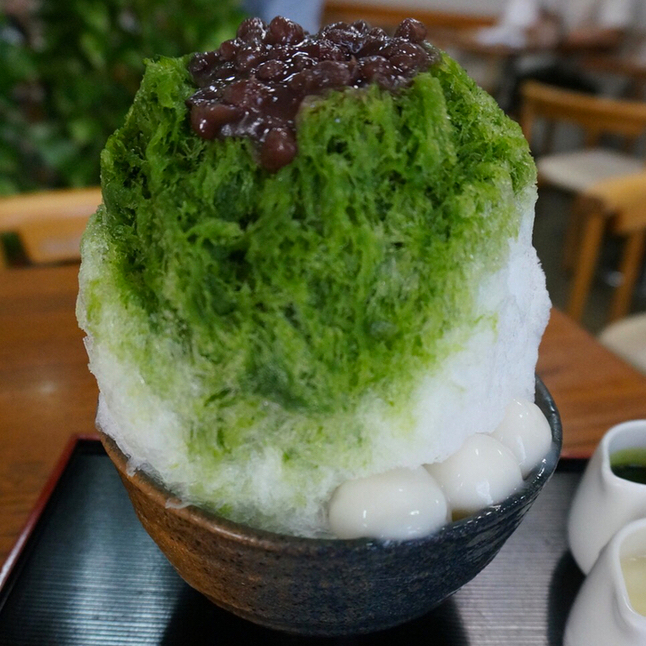 Address: Mejiro 3-13-3, Toshima-ku, Tokyo, Japan
Phone: +81 3-3953-3388
Hours: Confectionery 9AM-7PM
Cafe 10AM-7PM
Closed: Sun.

Matcha Latte and More!
The easiest way to intake them is to drink it! Of course, simple Matcha green tea is good, but this time we wanna make it little fancier and heartier… Matcha Latte is it!
If you'd like to venture Matcha thing more, there are cool recipes for the bread and the pudding. It's a marvelous feeling just watching them soothe your mind with natural cooking sound.
Related Articles
Dorayaki: Best 5 Bean-Jam Pancake Shops in Tokyo
Yatsuhashi: Delicate Little Triangle Sweet from Kyoto
Senbei: Best 5 Rice Cracker Shops in Tokyo
Daifuku: Only The Best 5 Rice Cake Shops in Tokyo