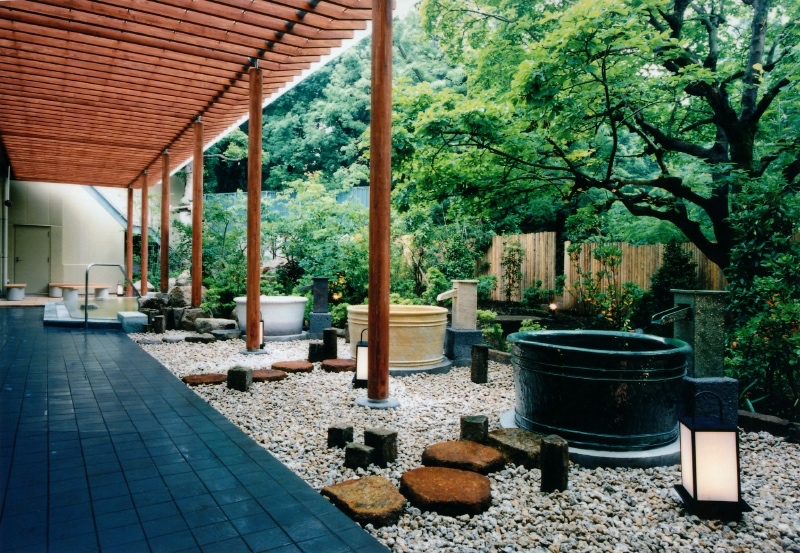 Tokyo Destinations: 3 Hot Springs – There are thousands of hot springs in Japan, the land of volcanoes. Japanese people always love onsen and now we have varieties of onsen facilities around Japan. Let's start with learning some onsen history, then explore  3 onsen spots in Tokyo where you can enjoy with easy access.
1. Onsen History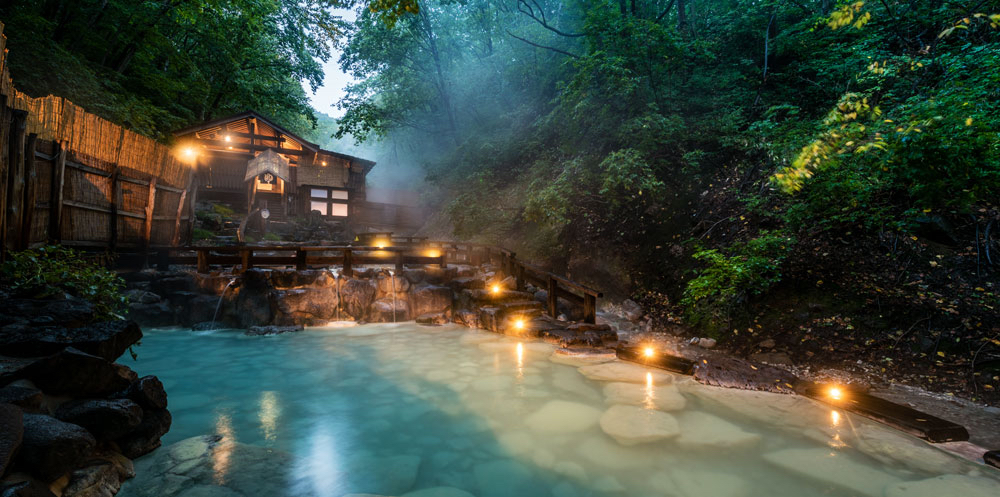 Since Japan is on the land of volcanoes, most of Onsen (hot springs) is volcanic. Countless earthquakes, magma produced thousands of hot springs in Japan.There are quite large numbers of myth around onsen spots and folk tales of the beginning of onsen. In Europe, onsen have been taken as a way of illness treatment, while Japanese people enjoy onsen putting more value on entertaining aspect.
There are quite large numbers of myth around onsen spots and folk tales of the beginning of onsen. In Europe, onsen have been taken as a way of illness treatment, while Japanese people enjoy onsen putting more value on entertaining aspect.
In Europe, onsen have been taken as a way of illness treatment, while Japanese people enjoy onsen putting more value on entertaining aspect.
The form of Onsen had changed around Edo era. Before that, just like European countries, they took onsen as the spots to heal the wound, so usually stay there for long period of time.
Also, only the privileged classes could go, but not general people. However, farmers in Edo began to go to onsen on the behalf of visiting The Grand Shrine of Ise (Ise Jingu).
After they planted rice seedlings, they would go travel with help by a group of people, and on the way, they were able to be given support. For them, visiting The Grand Shrine of Ise is once in a life time event. Numerous numbers of Onsen hotels were built and thrived with onsen-goers since then.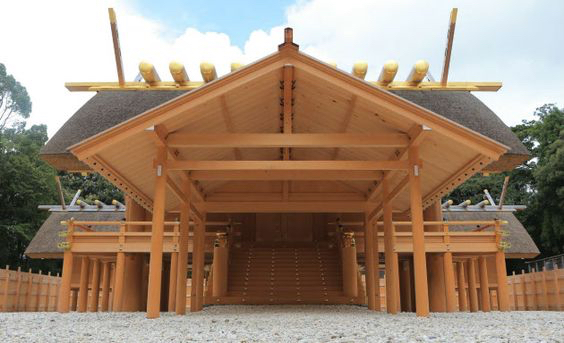 In later periods, going to onsen seasonally (each season out of four) was for better health, staying for a few days and restored one's energy.  It has become more casual, definitely not once in a life time event, but still, we take it as a trip which would take us from everyday surroundings to out of the ordinary occasion.
From the archaeologic point of view, onsen began as the herbivorous animal came to eat salt content, people came after to hunt them, settled there.
2. Health & Beauty Benefits of Onsen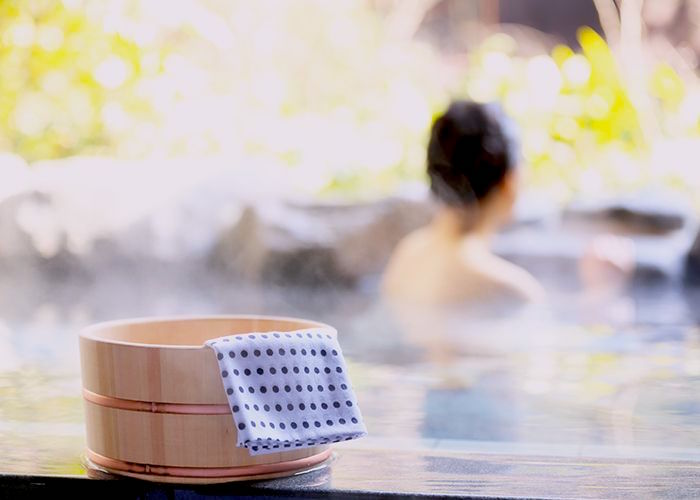 You put yourself in the onsen, there is synergy effect on your body and spirit.
Hyperthermic Effect
Relaxation Effect
Hydrostatic Pressure Effect
Flotage Effect
Change of Air
Spring Water Quality Effect
Hyperthermic effect
By warming your body in the onsen, peripheral vessel gets wider and blood circulation gets better, which leads higher metabolism function. Accumulation of unwanted substances such as the buildup of lactic acid in your body is eliminated easily, that's why you feel good.
Relaxation Effect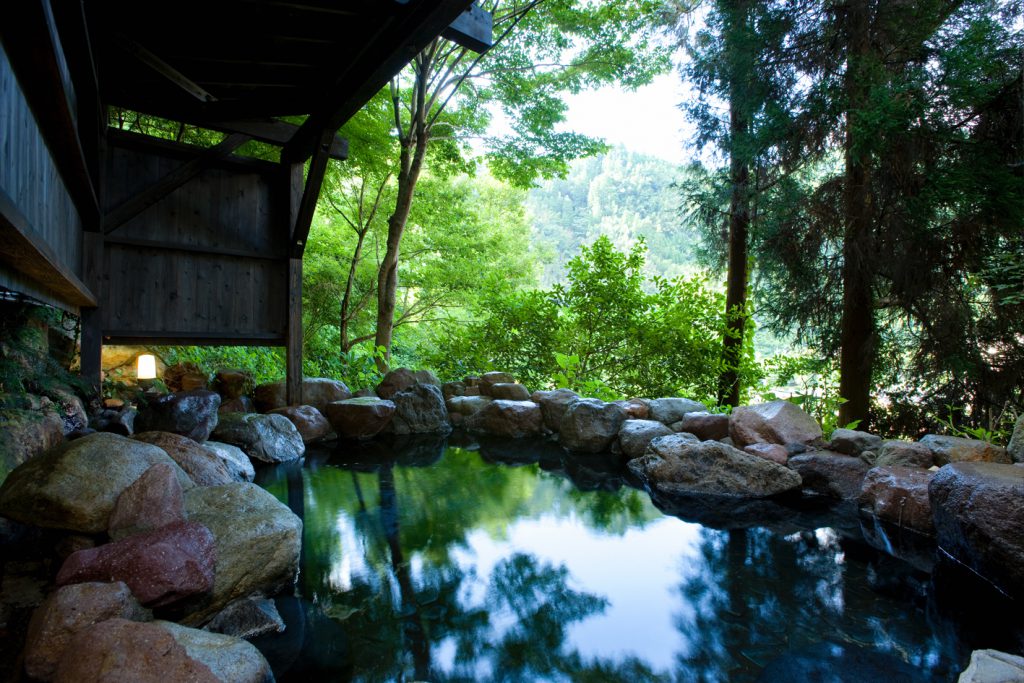 Hot spring temperature (107℉ -, 42°C-) : Automatic nerve 'sympathetic nerve' become active, put you in a wakeful state.
Tepid spring temperature (98-104℉, 37-40°C) : Automatic nerve 'parasympathetic nerve' become active, make you calm and relax.
Hydrostatic Pressure Effect
Hydrostatic pressure on the surface of your body stimulates your internal organs as if you were having a massage on all your body. Hydrostatic pressure makes your blood vessels narrow, blood pushed up to heart,  which accelerates blood stream in a vein in the lower limb. As a result, blood and lymph all over body get circulated better.
Flotage Effect
Once you put your body deep under your shoulders in the onsen, you can move your body ten times easier for flotage effect. It's best for rehabilitation. You move your limbs swiftly,  it gets water resistance, which strengthens the muscle.
Change of Air Effect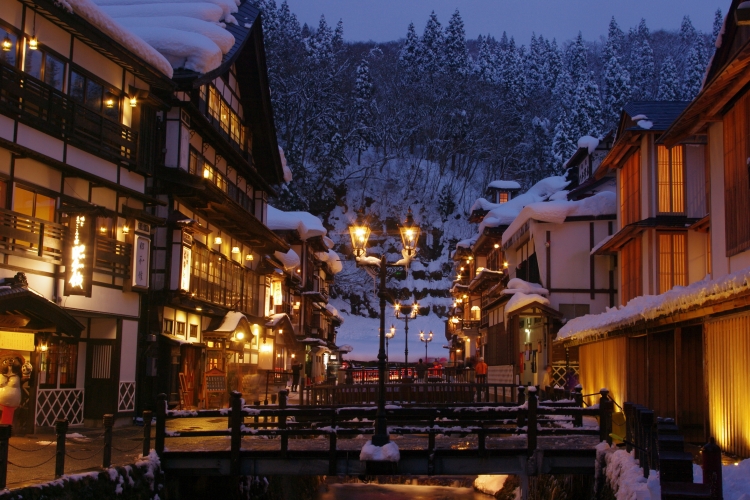 Away from your usual settings, you go to onsen stimulates your five sense. Especially if it's surrounded by well-maintained woods, river, fresh air, you can expect wonderful benefit from being around nature. The automatic nerve which controls vital organ activities such as endocrine, respiratory and digestive system turned on, stress levels go down and have a good effect on your mind.
If your schedule allows, staying five to six days in onsen gives you tremendous effect on your health. Its effect begins to lose in a month. Not just in woods, but going onsen near the lake, the sea is excellent options as well.
Spring Water Quality Effect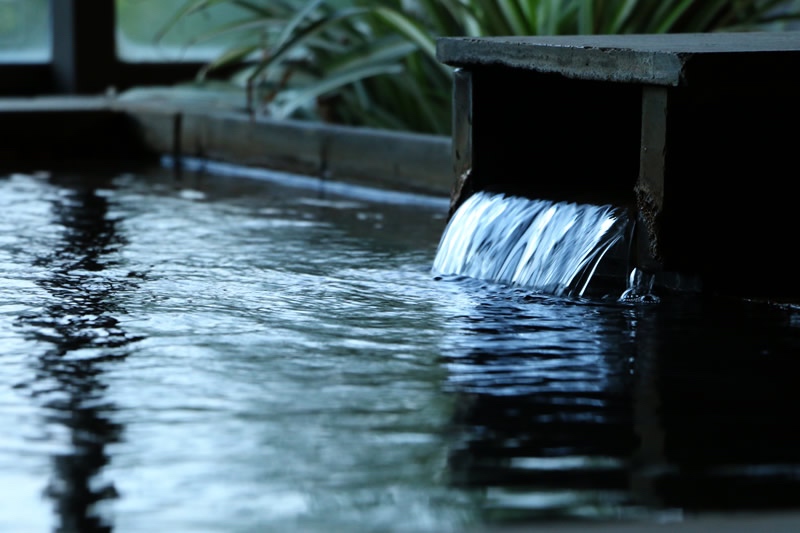 What special about onsen is they offer a variety of spring water quality which can benefit you immensely in terms of overall health.
Such as a sulfurous spring water is supposed to detox your body, carbon dioxide spring water can promote your blood circulation while fine bubble stick to your skin.
Also, hydrogen carbonate spring water makes your skin smooth as if you bathed your whole body in anti-aging serum, and chloride spring water keeps your body warm even after you finish your bathing, it'd encourage energy consumption and be able to lead losing weight.
3. Ooedo-Onsen Monogatari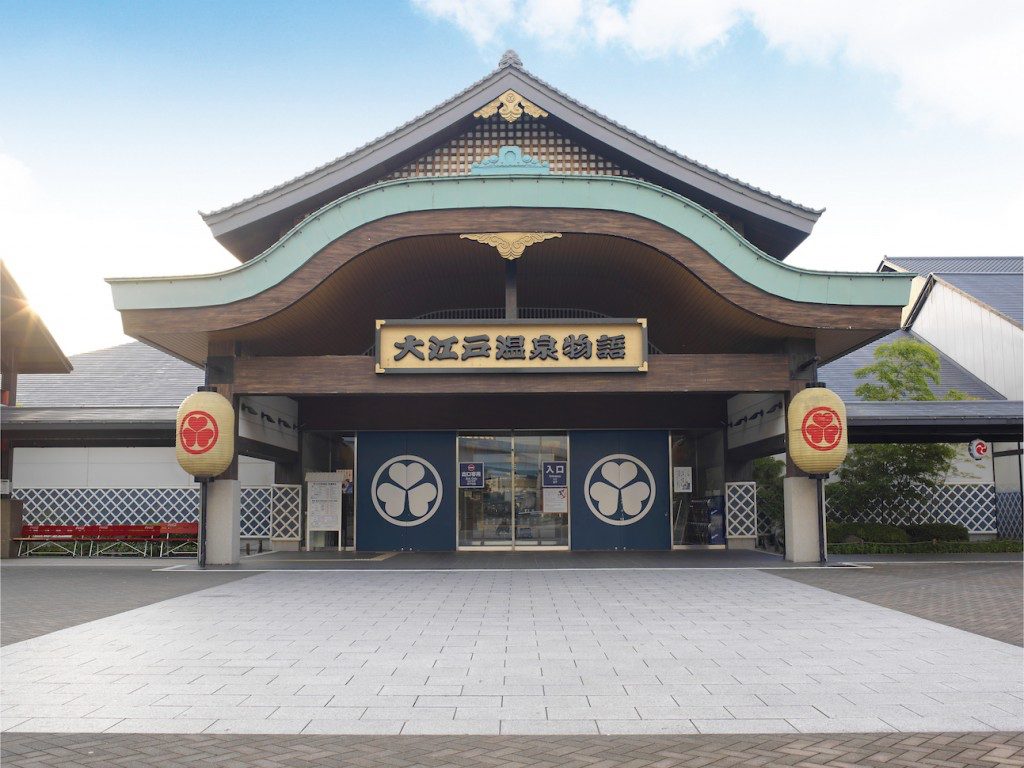 Onsen is entertainment. Ooedo-Onsen Monogatari is a natural onsen theme park in the Odaiba area near Tokyo Bay. Visitors can experience 13 varieties of baths including indoor baths using water from natural hot springs that gush up from the source 1,400 meters under ground.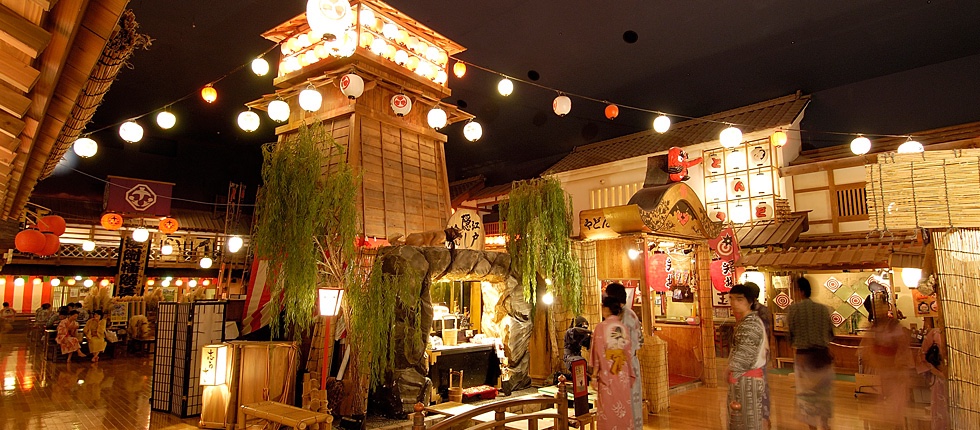 In addition, everyone from children to adults can spend the day strolling about in casual yukata (casual and easy kimono) robes through the Hirokoji and Happakuyacho shopping arcades that recreate the vibrant bustle of the Shitamachi (downtown) section of old Edo.
Yukata: Japanese Traditional Casual Dress for Summer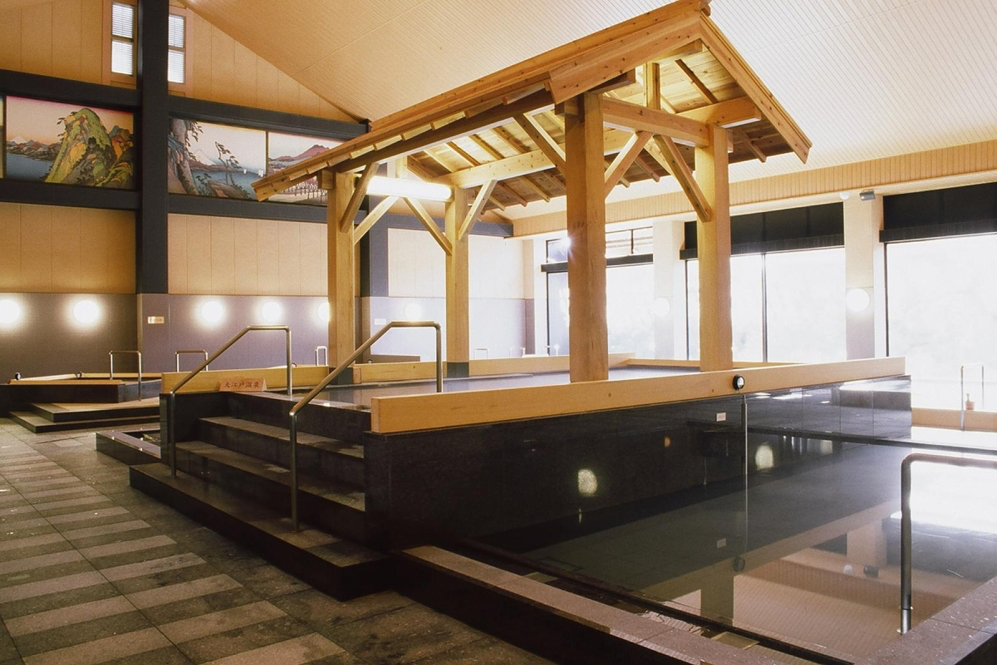 You can enjoy varieties of hot springs.
Ooedo-Onsen Monogatari
Address: Aomi 2-6-3, Koto-ku, Tokyo-to 135-0064, Japan
(West side of Telecom Center)
Phone: +81 3-5500-1126
Hours: 11AM-9AM(next day) Open Everyday
Last entry: 7 AM
Fee: Varies depends on the entry time, please check the website above.
4. SAKURA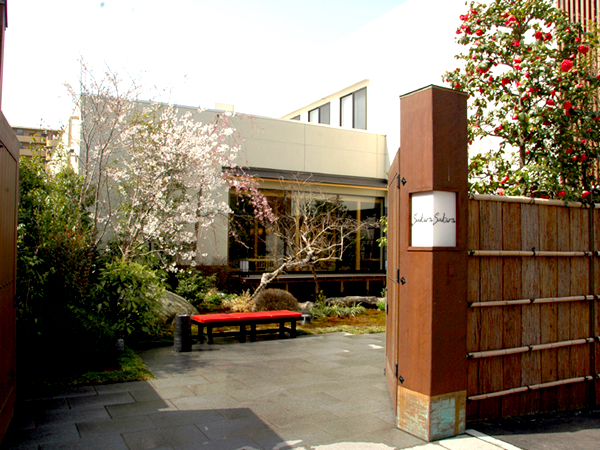 The natural spring gashed from the origin of the someiyoshino blossom. It gushes from 1800 meters underground of Tokyo, and it's unusually transparent. While it gushes up 1000 years of layers, numerous minerals joined the force. The spring warms and moistens your skin well, hence every woman would be glad about the result.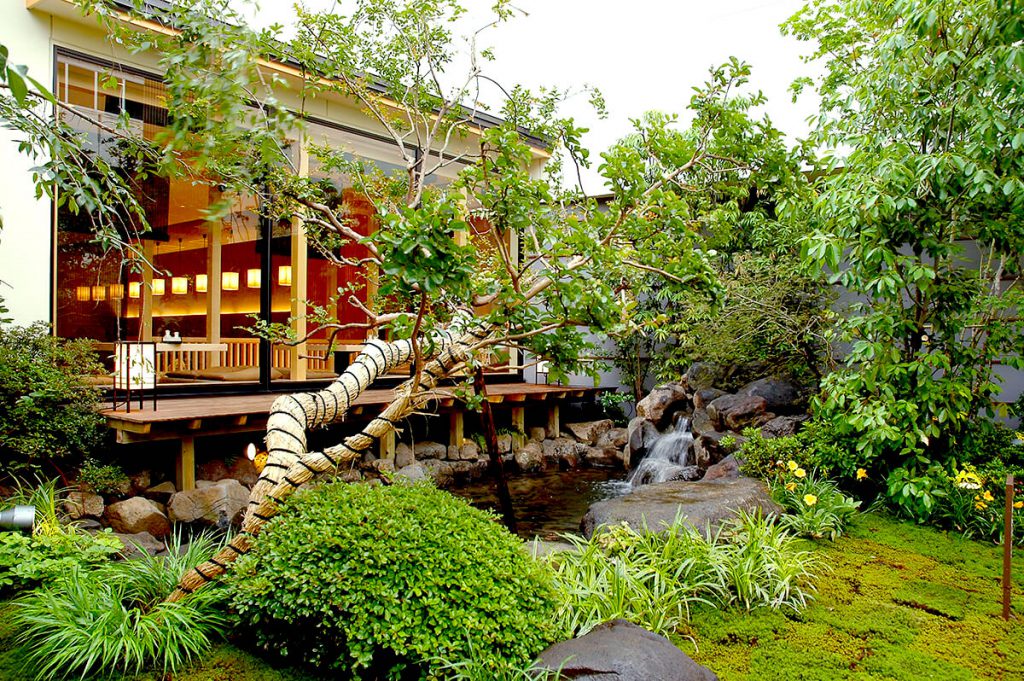 They provide you chiropractic and private spa. Also, you can try bedrock bath, which would boost your metabolism and help eliminates the buildup of waste in your body.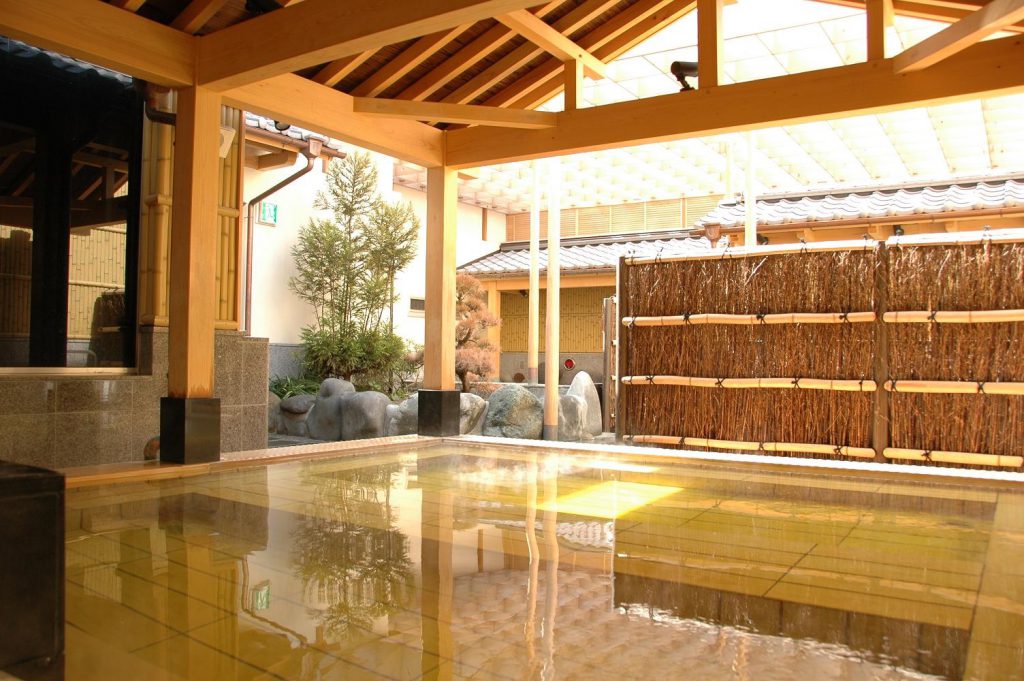 Sakura
Address: Komagome 5-4-24, Toshima-ku, Tokyo-to 170-0003, Japan
Phone: +81 3-5907-5566
Hours:10AM-11PM Open Every day
Fee: Adult 1,296yen
mail:information@sakura-2005.com
5. Toshimaen Niwano-yu
This is the nicest of Tokyo's mega-onsen bathing complexes. You can enjoy beautiful Japanese garden designed by leading landscape architect Kenzo Kosugi, Niwano-Yu is divided into male and female onsen bathing areas, with a central pool, outdoor jacuzzis and Finnish-style sauna where couples can hang out together (bathing suits required of course).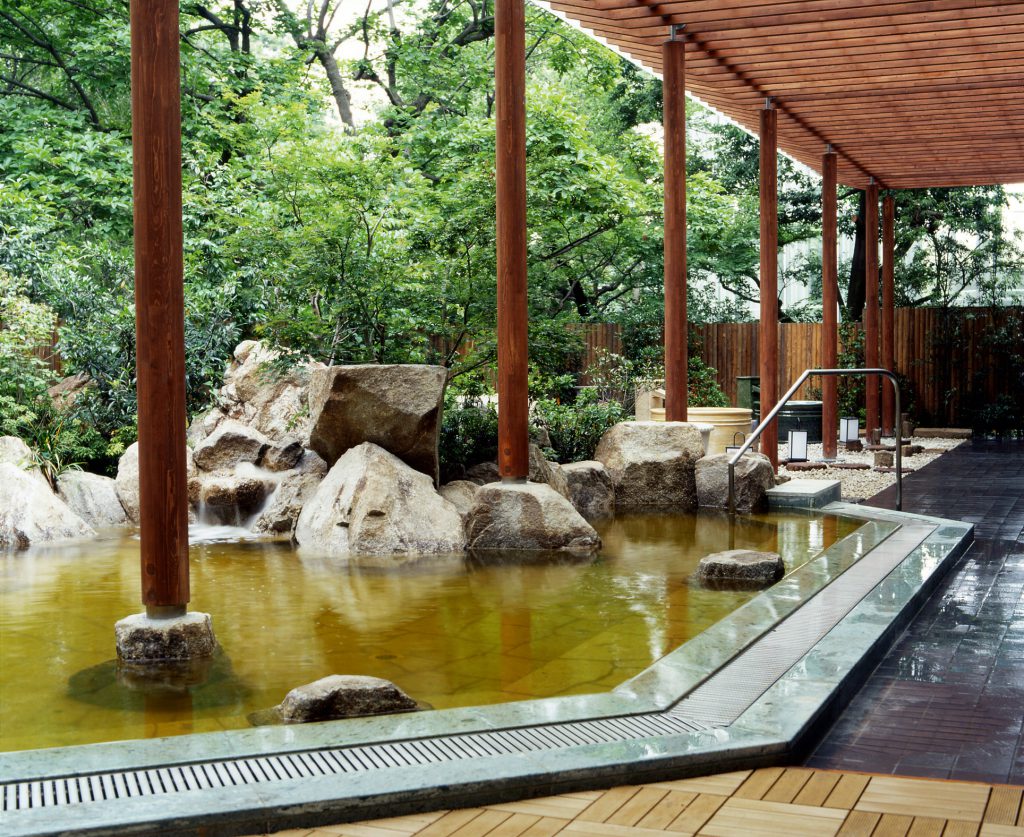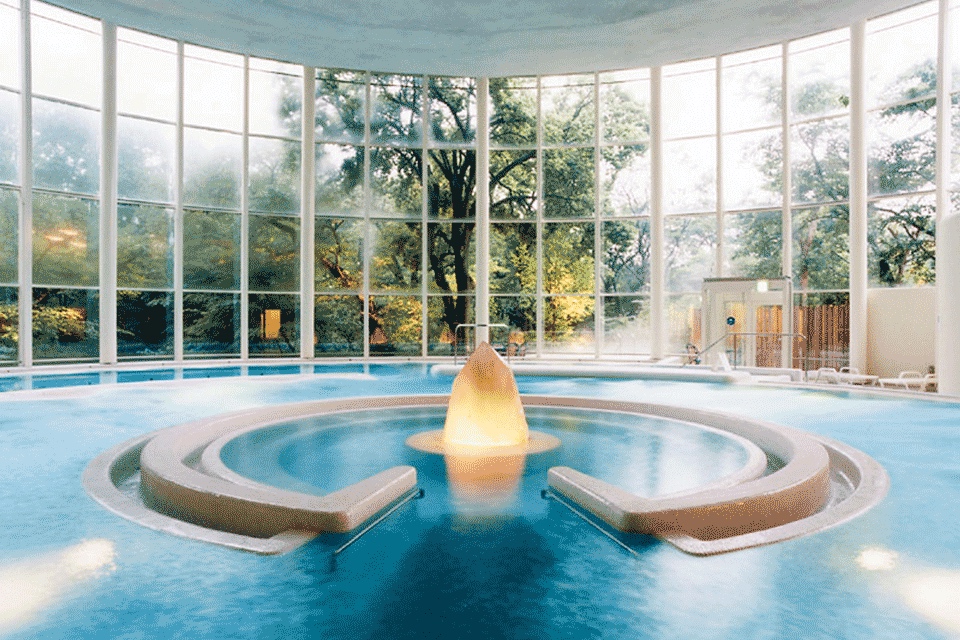 The sodium chloride-rich hot spring waters are said to be good for relieving muscle pain and stiff joints, guarantees maximum relaxation.
You can enjoy different scenery each season. In spring, Hamamelis, plums, cherry blossoms with soft pink, in summer crape myrtle with vibrant red. In autumn, vividly red and yellow turned leaves and white snow covered nature in winter from the bath. If you are lucky, you might have a sight of Japanese White-eye sucking the sup out of Camellia sasanqua.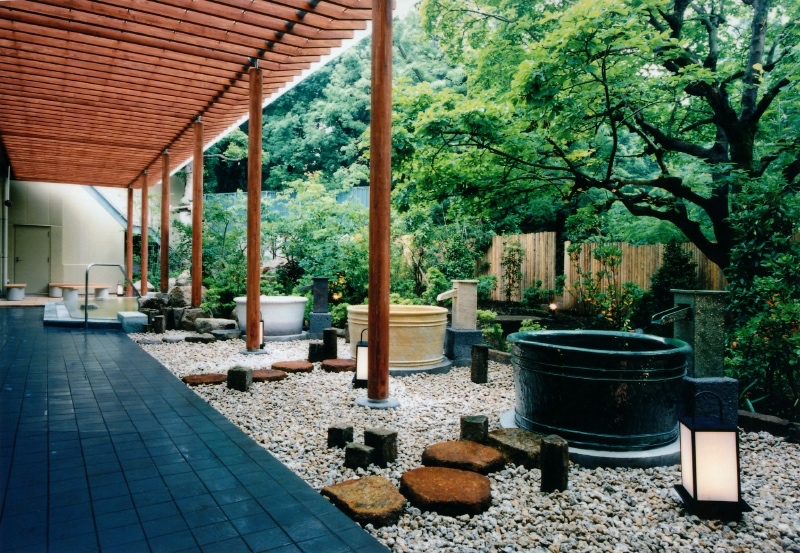 Toshimaen Niwano-yu
Address: Koyama 3−25−1, Nerima-ku, Tokyo-to 176-0022, Japan
Phone: +81 3-3990-4126
Hours: 10AM–11PM
Fee: Adult 2,310yen
Onsen is very much part of Japanese culture. When Japanese people think about taking days off, what comes first should be onsen. Onsen is a packed satisfying deal which can entertain you, relax you and heal you. You say onsen to them, they would instantly smile back to you and tell you how much they love onsen!
Reference
温泉 (Wikipedia)
温泉・入浴の効用 (www.akakura.gr.jp)
泉質の特徴と美容力 (www.hakonenavi.jp)
Related Article
Sento: 7 Public Bath Houses in Tokyo for Authentic Experience